Season 12 of Apex Legends is beginning TODAY! But like every Season of Apex Legends, they must make way for the next big thing. There is still time to blast through the current state of Apex Legends, but here's everything you need to know about the arrival of Season 12.
'Escape', the current Season of Apex Legends, started on November 2nd, bringing about the arrival of Legend Ash in its wake. Weapons like the C.A.R. SMG pleased fast-paced players, while the new map Storm Point brought another level of diverse level design to the game. As the end of Season 11 approaches, we're looking forward to what Respawn Entertainment has in store.
When Does Season 12 of Apex Legends Begin?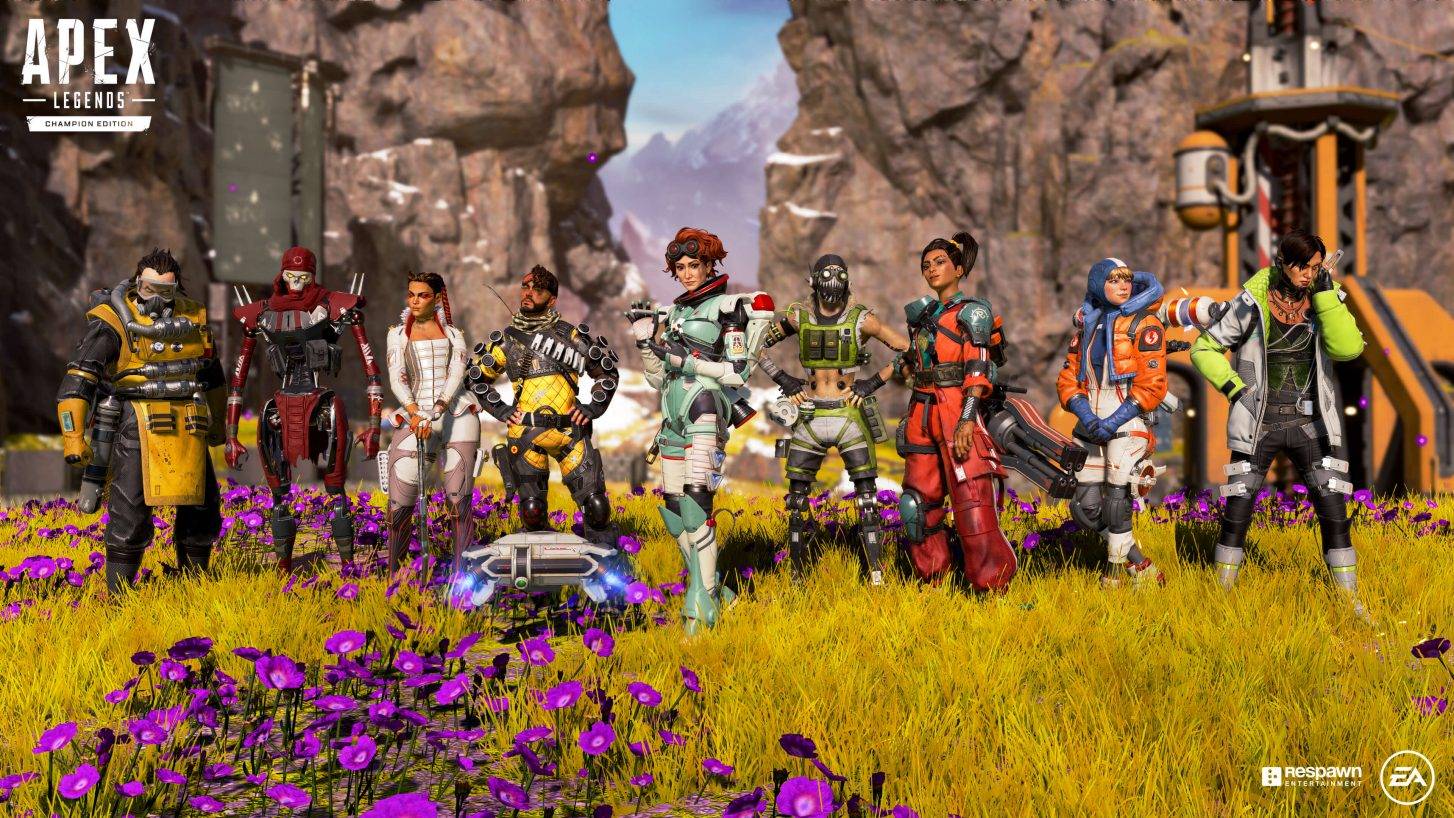 Season 11 of Apex Legends began on November 2nd, but don't worry if you haven't been able to jump in. There is still some time left before Season 11 ends, so you can still reap all the rewards currently available. Season 12 is due to begin on February 8, 2022, if we go by the end of the Battle Pass. This lines up with the typical 3-month gap that Respawn Entertainment normally employs.
However, anything can happen in the world of Apex Legends, so be sure to keep an eye out. Season 12 could drop before or after the alleged February 8 start date.
Furthermore, in the leadup to the seasons release, we know have a new roadmap which outlines all the changes and exciting events happening soon.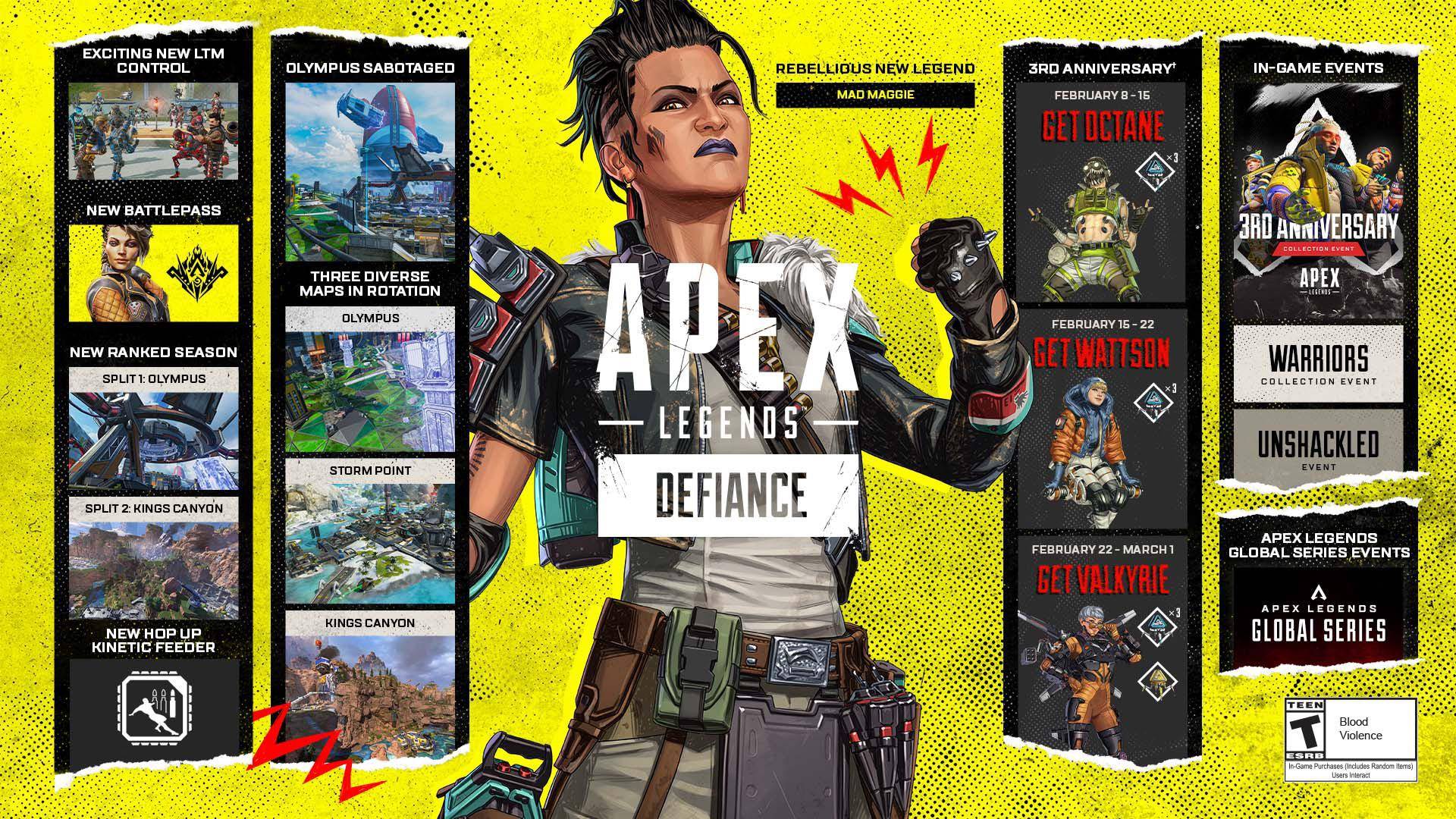 With every new Apex Legends season, Respawn Entertainment has done an incredible job at implemetning new and exciting additions into the game.
Whether this comes in the form of a new agent, new game modes and so on, it appears with the release of Season 12, we're going to be getting it all.
Check out the full patch notes here.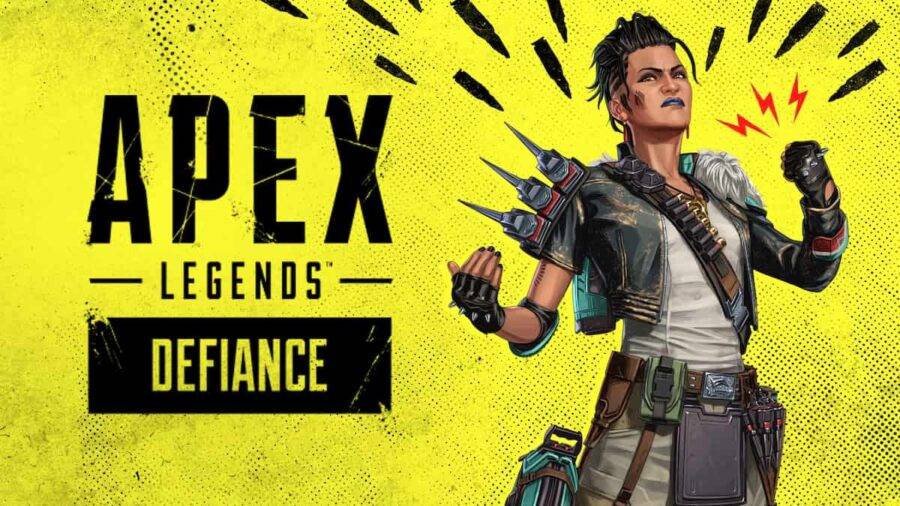 Respawn has now confirmed via their site, that Mad Maggie is going to be making an entry within the new Apex Legends season.
They've noted that "for all her crimes, Mad Maggie's been condemned to fight to the death in the Games. But just who's being punished here?"
From this little excerpt, it appears that Maggie is going to be a more damaged focused Legend similar to Bangalore.
Technically this new Legend has two passive abilities that form Warlord's Ire. First, when Mad Maggie damages other players, she'll visually highlight them for a brief moment. Currently, it is unknown how long this highlight effect can last for. Second, when the player is wielding a Shotgun as Mad Maggie, they'll be granted a temporary speed boost.
Last up, Mad Maggie's Ultimate ability Wrecking Ball takes inspiration from Octane in regards to speed. Deploy this Ultimate and you'll send a devastating bomb into your enemies while also laying out speed-boosting paths for your team to utilize. This will be a great addition for players who push aggressively.
For a limited time, players will get to duke it out nine versus nine in the brand new game mode called Control.
Respawn has noted the following on this new mode: "For the first 3 weeks of Defiance, see whether you can handle the madness in the new Control mode. Select your loadout and drop in to a 9v9 experience where teams battle to hold control points with infinite respawn."
Perhaps they'll even release a new ranked playlist for this mode?
Crypto and Caustic Changes Incoming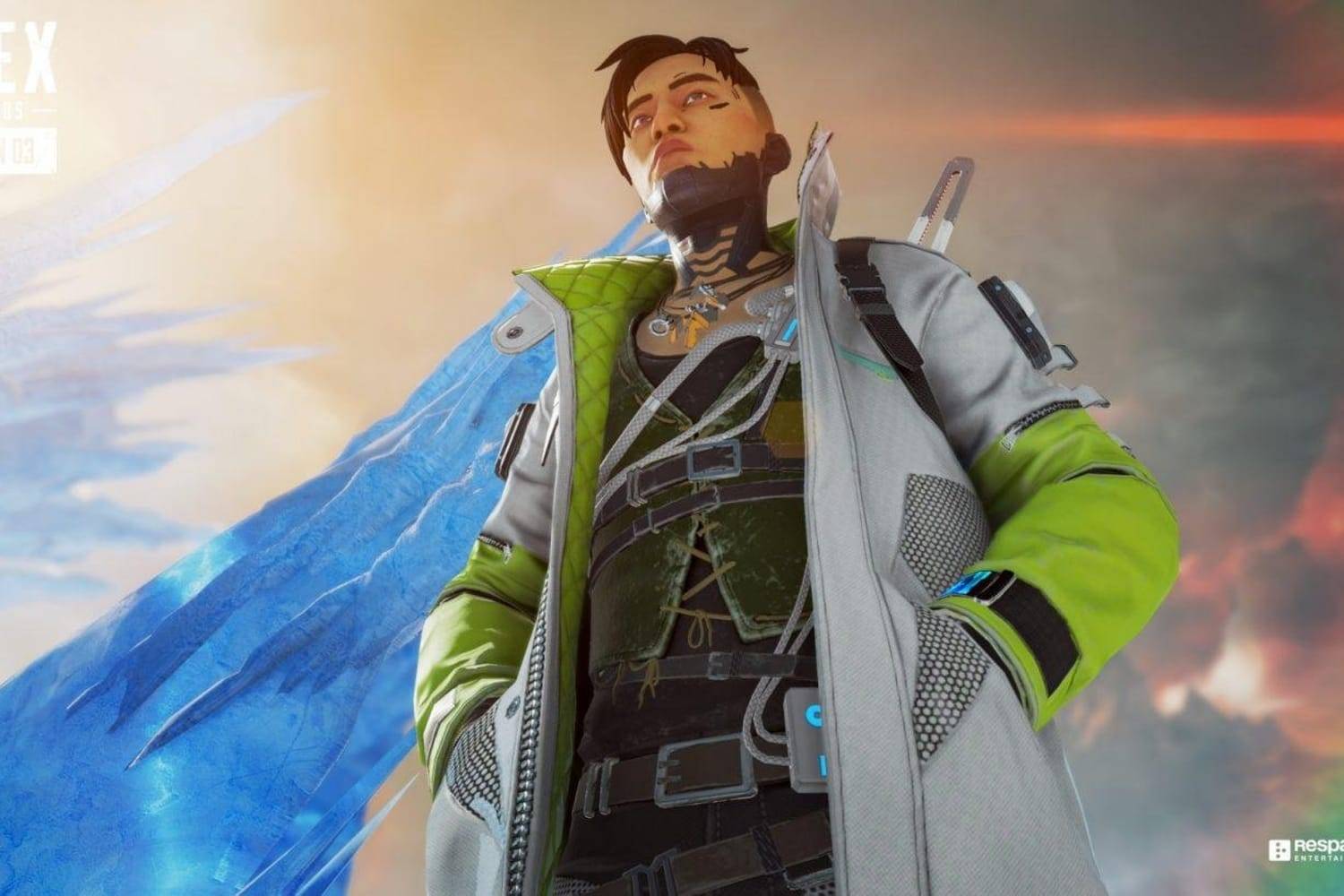 For a decent period of time, the general verdict was that Crypto was among the worst characters in Apex Legends, just due to the sheer lack of content his kit had overall.
Now, the long awaited Crypto buff is coming this season, and according to leakers such as ThordonSmash, Crypto will be able to instant throw the EMP Blast.
He can Insta throw his emp blast. Imagine a rev totem with a jump pad and crypto stunning and knocking shields without going into drone.

— ThordanSmash (@Thordansmash) January 30, 2022
Caustic on the other hand, will be once again recieving nerfs to his gas traps, as this pesky ability is one of the most annoying in the game and packs a punch if you're sitting in it too long.
Every season, Respawn likes to mix things up a little bit when it comes to the loot in the game, and there's big changes coming in Season 12.
For starters, the Flatline and the Longbow will no longer be obtainable via floor loot. Instead, they're going to be strictly Replicator loot, so players will have to craft them.
As well, the beloved Volt SMG is going to be placed in Care Packages from now on only. This also means, the Alternator is back!
Moving on, new attachments are in the game, Kinetic Feeder is the new one, and it'll be useable on the Peacekeeper and Triple Take. Last but not least, Hammerhead rounds are back!