Dying Light is one of the more unique concepts within gaming that's been released, and Techland, the studio behind the series will be releasing a new one very soon.
Dying Light 2 is of course, the direct sequel to the first title, and it looks to expand upon areas that the game excelled in, as Dying Light was often considered a masterpiece.
Here's everything you need to know about Dying Light 2.
Dying Light 2 Release Date

After numerous delays, Dying Light 2 will be releasing worldwide for players to check out on February 4, 2022. This of course, is barring no further delays!

Dying Light 2 Trailer and Gameplay

Techland has been posted numerous trailers and gameplay footage over the months to get players amped for the new sequel.
There's numerous new mechanics coming to the game, including Factions and how evident our choices will be throughout the city.
Below are some of the trailers/gameplay videos for Dying Light 2.
Dying Light 2 Setting and Story

Perhaps the biggest lure to the zombie survival RPG is the story and setting, as within the original Dying Light, this combined with the massive amounts of exploration lured players in constantly.
In the second Dying Light players will be taking charge of Aiden Caldwell, and from what we can tell, Aiden has super human reflexs and other combat abilites that we're sure we'll learn about more.
As for the city of Dying Light 2, it's going to be taking place 15 years after the events of the first Dying Light and within a city called Harran.
Techland has noted that the city within the second Dying Light is nearly four times as large as the first one, and if you've played the first one, then you know how massive this map could be!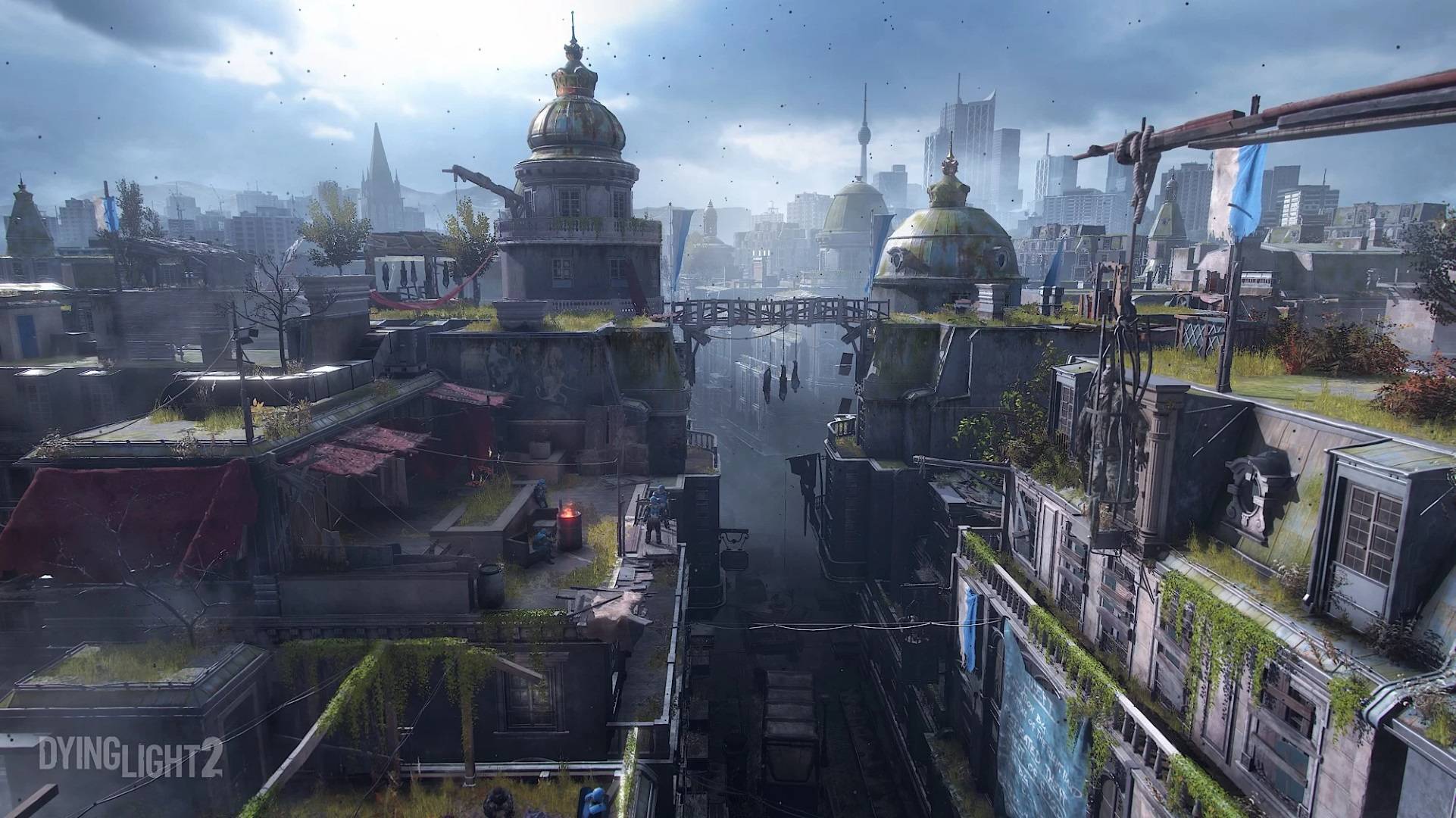 Maybe the biggest lure that the series has to offer, Dying Light 2 will be offering players new forms of zombies to encounter, and talking to GamesRadar, Tymon Smektala, the Lead Game Designer has noted the following.
The infected start as a Viral, which is someone who just got bitten and just got infected, so they still show traces of humanity, and at this point they are very quick, very dangerous – they avoid the sun at all costs," he explained. "But after some time in that state, they turn into what we call Biters, which are your regular zombies; slowly moving infected that, if able, will try and grab you and infect you or eat you, but the sunlight is dangerous to them, and they are not as quick and as agile as the Virals.