Mauer Der Toten pulls Zombies into the spotlight once again as Cold War's latest update sees our heroes move to Berlin.
As it's become tradition, the new map features a new Wonder Weapon - the CRBR-S.
With multiple forms and endless opportunities to slay the undead, here's how to get the new Wonder Weapon.
How To Get The Wonder Weapon In Mauer Der Toten
The most obvious way to obtain the CRBR-S Wonder Weapon is through the Mystery Box.
The Mystery Box is randomly planted on the map and can be found by looking up at the sky. You'll see a bright light in the sky and leading down to the location of the box.
The box costs $950 to spin and it is completely random.
Everyone can obtain it for free by completing the Quest to grab it. Usually, this is tied to the main Easter Egg Quest and will be available once that goes live.
You'll usually need to obtain parts and craft it.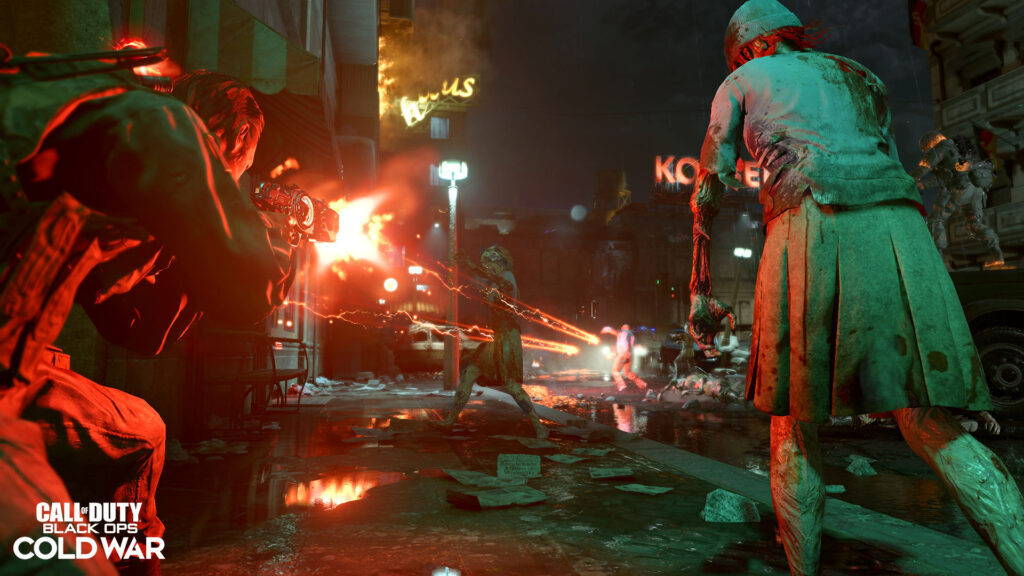 Prove yourself worthy at the Trials Machines. By completing specific trials, you can obtain the Wonder Weapon, but be ready to go through some gruelling tests!
How To Upgrade The CRBR-S
This Wonder Weapon can uniquely be upgraded into three different variants.
This is acheived by picking up special Mod Kits, dropped from Zombies.
We're still figuring this one out - once we have information on it, we'll update this page!
Follow us for the latest updates!