The Season 4 Reloaded update has pushed live a massive content refresh for Cold War and Warzone.
As part of this update, a new SMG has gone live - the OTs 9.
This weapon is modelled after the Kiparis, an SMG that debuted back in Black Ops.
Here's how to unlock it for yourself in Cold War and Warzone.
How To Unlock It In Cold War

The easiest way to unlock the weapon is by purchasing a store bundle that contains the OTs 9 blueprint.
As it stands, the Inside Job store bundle is the only bundle available that contains it.
This bundle costs 1200 COD Points.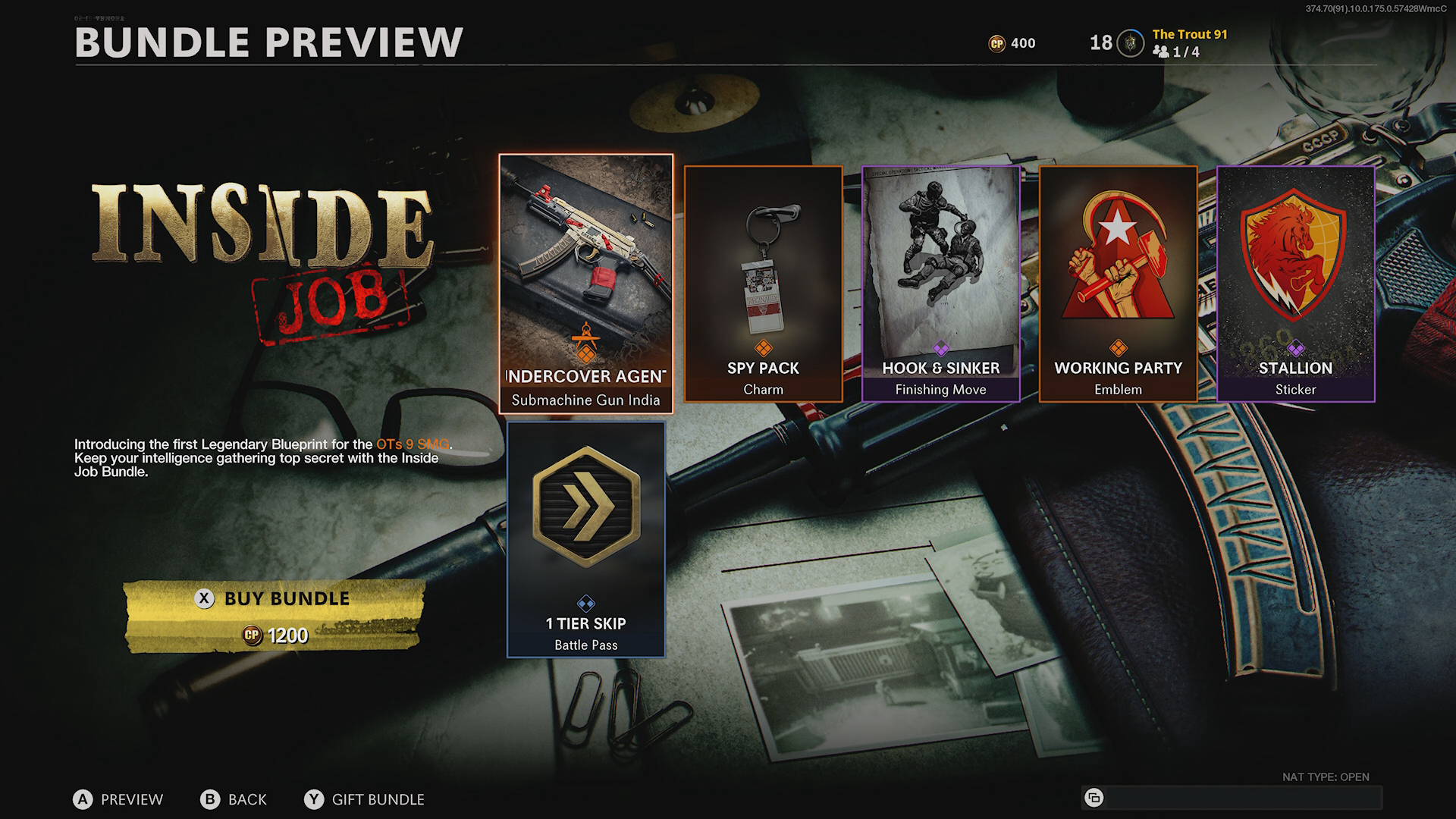 Alternatively, you can unlock it by completing a specific in-game challenge in multiplayer or Zombies.
Unfortunately, there appears to be an issue with this weapon and the challenge is not currentyl live.
However, Treyarch has acknowledged it and are working to fix it ASAP.
How To Unlock It In Warzone

Similarly to Cold War, you can purchase the Inside Job bundle to obtain the OTs 9 SMG easily.
This weapon will be made available via an in-game challenge in Season 5 and, for now, can only be unlocked by purchasing it or by playing Cold War.
Follow us for the latest updates!