With Season 5 of Warzone now live across all platforms, one of the brand new weapons on offer is the Tec-9 SMG.
The Tec-9 is a usually a semi-auto SMG with a high damage output and great accuracy. While it may have moderate range, it's got great mobility.
While it may seem like a lackluster choice, given the semi-automatic nature, once you unlock the correct attachments it turns into a full-auto machine.
With so many strong weapons in Warzone, what attachments and loadout should you use on this weapon?
Here's our recommended loadout for the Tec-9 and the best attachments.
For the EM2, we need to focus on improving the areas its weakest - that mainly being it's low magazine size.
In general, this weapon is very solid and can compete with a number of assault rifles.
Here are the best attachments for the EM2:
Full Auto Repeater (Muzzle)

4.9" Task Force (Barrel)

Tiger Team Spotlight (Laser)

Raider Stock (Stock)

STANAG 48 RND (Magazine)
This turns the Tec-9 into a mobile beast with strong damage, limited recoil and bullets for days.
This weapon goes fantastically with any sniper rifle, but I fancy pairing it with the other new weapon - the EM2.
I'd recommend the following attachments:
A

gency Suppressor (Muzzle)

25.8" Takedown (Barrel)

Axial Arms 3x (Optic)

Field Agent Grip (Underbarrel)

40 RND (Magazine)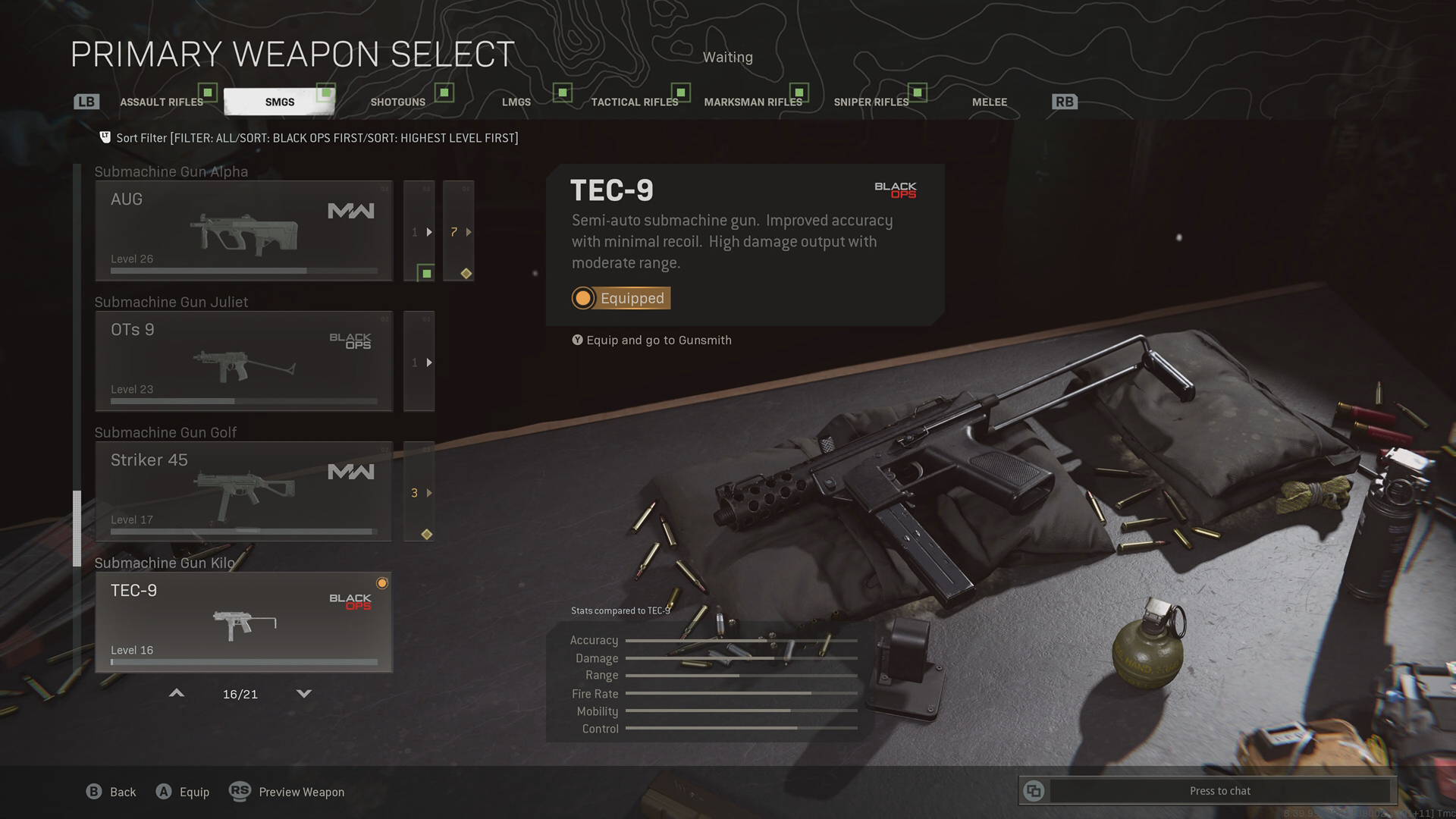 I always believe this comes down to personal preference. But I would go with a Semtex and Heartbeat Sensor. Semtexs are great when using a close-quarters weapon like the Tec-9 because you don't need to cook them and they deflect oncoming traffic.
EOD and Battle Hardened are top picks for SMG players who are getting into the thick of the action to avoid any obstructions. Overkill is a must if you want to use two primary weapons.
Follow us for the latest updates!