Call of Duty Vanguard is coming this year as Call of Duty continues its tradition of releasing a new title on a yearly basis.
While some may wait to put down their cash on the next game, others will be interested to know what's on offer and what they can do to get the most out of their money.
Pre-ordering the game is the best way to ensure you're playing from the minute the game goes live - so here's our pre-order guide.
(All information provided is not official).
A release date has yet to be confirmed, but we're expecting a late October or early November release.
It looks like, one again, Activision will be sticking to predominantly digital release for Call of Duty Vanguard.
Similar to last year, Vanguard will come with three editions:
Standard Edition

Cross-Gen Bundle

Ultimate Edition
The standard edition will get players access to the base version of the game. It's not likely to come with any added extras.
It's unclear if this edition will be tied to the old generation of the game (PS4/Xbox One) or will also be supported for the new generation (PS5/Xbox Series X).
For PC players, the Standard edition is all that will be on offer.
It's expected this edition will cost £59.99.
The Cross-Gen bundle will allow players to purchase the game and play on both old and new generation consoles.
This bundle is not available for PC users.
It's expected this edition will cost £64.99.
This edition will give players the base version of the game as well as other bonuses included below (via @_Nanikos_).
We should expect players will get the Season 1 Battle Pass Bundle too.
This edition is expected to cost £89.99.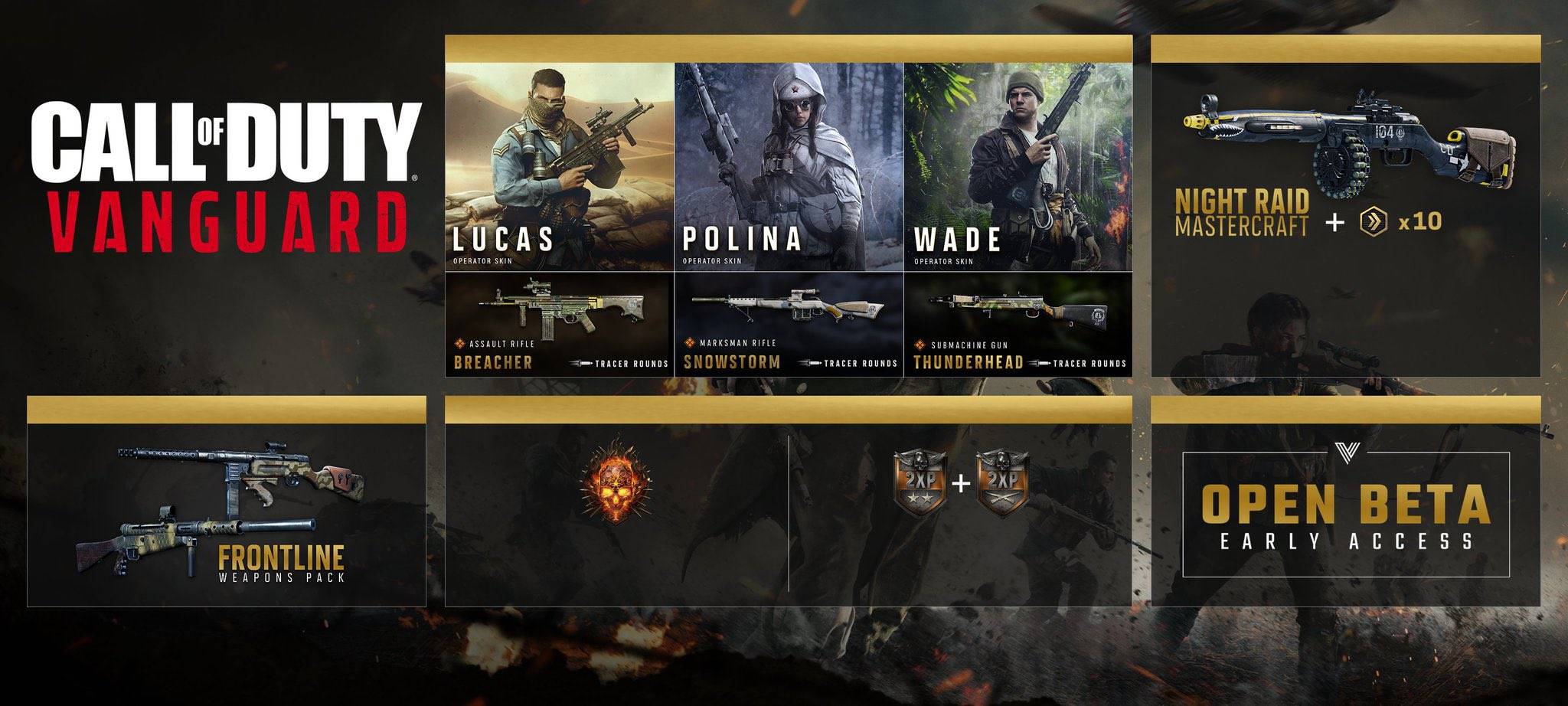 It looks like players that pre-order the game will once again get early access to the Open Beta and should again receive some exclusive cosmetics as a result.
It could be that Warzone players can look forward to a new Operator and Blueprint for pre-ordering, as they did last year.
Cold War pre-orders offered Frank Woods as an Operator and an M4A1 blueprint.
Pre-orders are yet to go live, but you can expect them to be available in the Xbox Marketplace, PSN store and Battle.net client.
Follow us for the latest updates!