Warzone and Vanguard Season 4 has finally been officially released by Activision-Blizzard, and while the new season looks fantastic, there's something else that has fans attention.
Yes, we're talking about the brand new map coming for players and it'll be one you won't wanna miss!
Warzone and Vanguard Season 4: Release Date

Fans can expect to dive into the new map, along with Season 4 of content, and new battle passes on June 22nd, 2022.
As well, the update should release at the following times.
9 AM PT
12 PM ET
5 PM BST
Warzone and Vanguard Season 4 New Map

Fortune's Keep is the new re-skinned Rebirth Island map, which we can assume will be within the game until Modern Warfare 2 releases this Fall.
Activision-Blizzard have also revealed full gameplay of the new map, along with certain POIs we're bound to explore.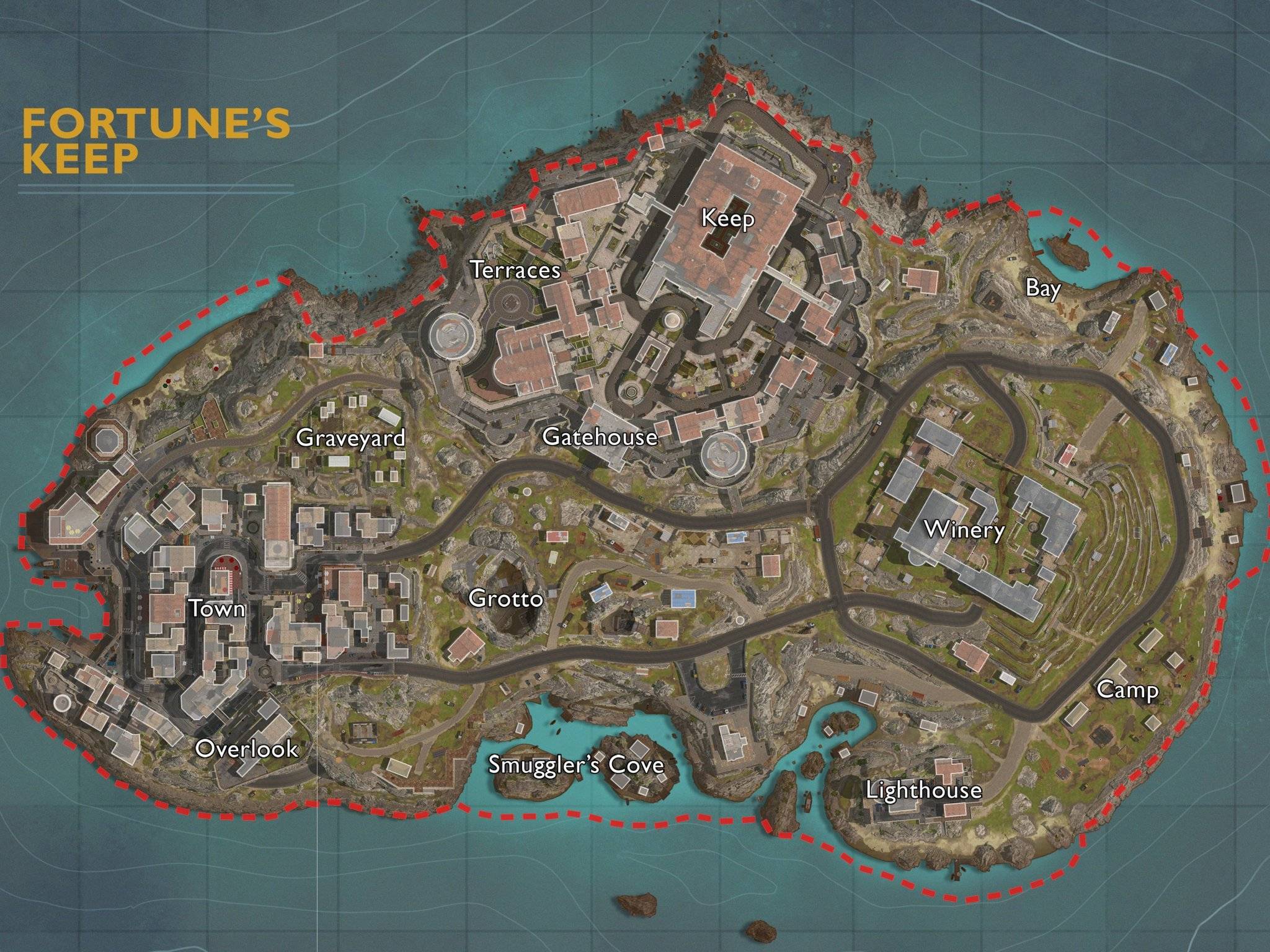 Warzone and Vanguard Season 4 Patch Notes

Two Free Functional Weapons — Marco 5 and UGM-8
Expand your Loadout options with two new Battle Pass weapons. Unlock the Marco 5 SMG at Tier 15 and the UGM-8 LMG at Tier 31.
Marco 5: SMG (Tier 15 of Battle Pass System)
"A high mobility submachine gun, accurate from the hip with excellent close-range stopping power."
Mobility is king when using the Marco 5, an SMG perfectly tailored to the hip-firing slayer. As such, it is Captain Butcher's preferred weapon, noted for its excellent capabilities in close-quarters combat.
The options really open up after gaining some weapon levels, letting you adjust for mid-range capabilities with a barrel that adds a burst fire toggle, or lean into the weapon's natural configuration as a hip blaster. Most notable for the latter category is the Marco 5's Akimbo Proficiency, allowing you to wield two of these bad boys in exchange for losing the ability to aim down sight. You won't miss it.
For those who prefer running straight into the danger and enjoy circling their foes, the Marco 5 will take you far.
UGM-8 (Tier 31 of Battle Pass System)
"High fire rate, mobile LMG that excels at creating suppressing fire and pushing enemy positions."
The UGM-8 combines mobility and power in an LMG that's ideal for suppressing enemy Operators whether you're attacking a fortified position or defending an important objective.
Using Gunsmith, you can equip smaller caliber rounds to further boost the UGM-8's high fire rate or opt instead to favor damage over speed via larger caliber rounds. Various barrels offer options such as improved control and stability or improved mobility. Your overall decisions will determine whether the UGM-8 remains a fast-paced LMG or takes on a more traditional heavy yet powerful build.
Warzone and Vanguard Season 4 Roadmap