Warzone Pacific has been out in the wild for some time now and players are exploring different loadouts and getting to grips with the new map.
This German selective-fire assault rifle has always been a strong weapon in Call of Duty titles and once again its proving to be a hot contender for the mantle of go-to guns.
This weapon is undoubtedly one of the best weapons in the game and it shows just by how many people are using it!
Here's the best loadout for the STG-44 in Warzone Pacific!
Best STG-44 Class for Warzone Pacific
With a staggering, 10 attachments to pick on your weapon, you're truly spoilt for choice.
When choosing your attachments, you'll want to consider what attachments will improve this weapons weak areas and how you tend to play.
The STG-44 suffers with accuracy and damage at range. While it's probably still the best weapon for range, it can be much better.
Considering its an Assault rifle, running and gunning is probably not something you'll do a huge amount of with this weapon.

Muzzle

Barrel

Optic

Stock

Underbarrel

Magazine

7.62 Gorenko 50 Round Mags

Ammo Type

Rear Grip

Perk 1

Perk 2




I would go with the RATT Pistol as it's a fast firing, reliable option when you need a quick weapon swap.
However, you can always rock Overkill to take an additonal weapon!
MK2 Frag Grenade

Stun Grenade
The Frag grenade is a solid choice for any scenario and can be used defensively to ward off enemies. The S-Mine is great for watching your back from enemy flanks.
Double Time

Overkill/Ghost

Combat Scout
Double Time grealty increases your movement speed around the map.
Overkill lets you take two primaries while Ghost keeps you hidden on the map, and Combat Scout will help mark enemies that may be difficult to see for you and your team.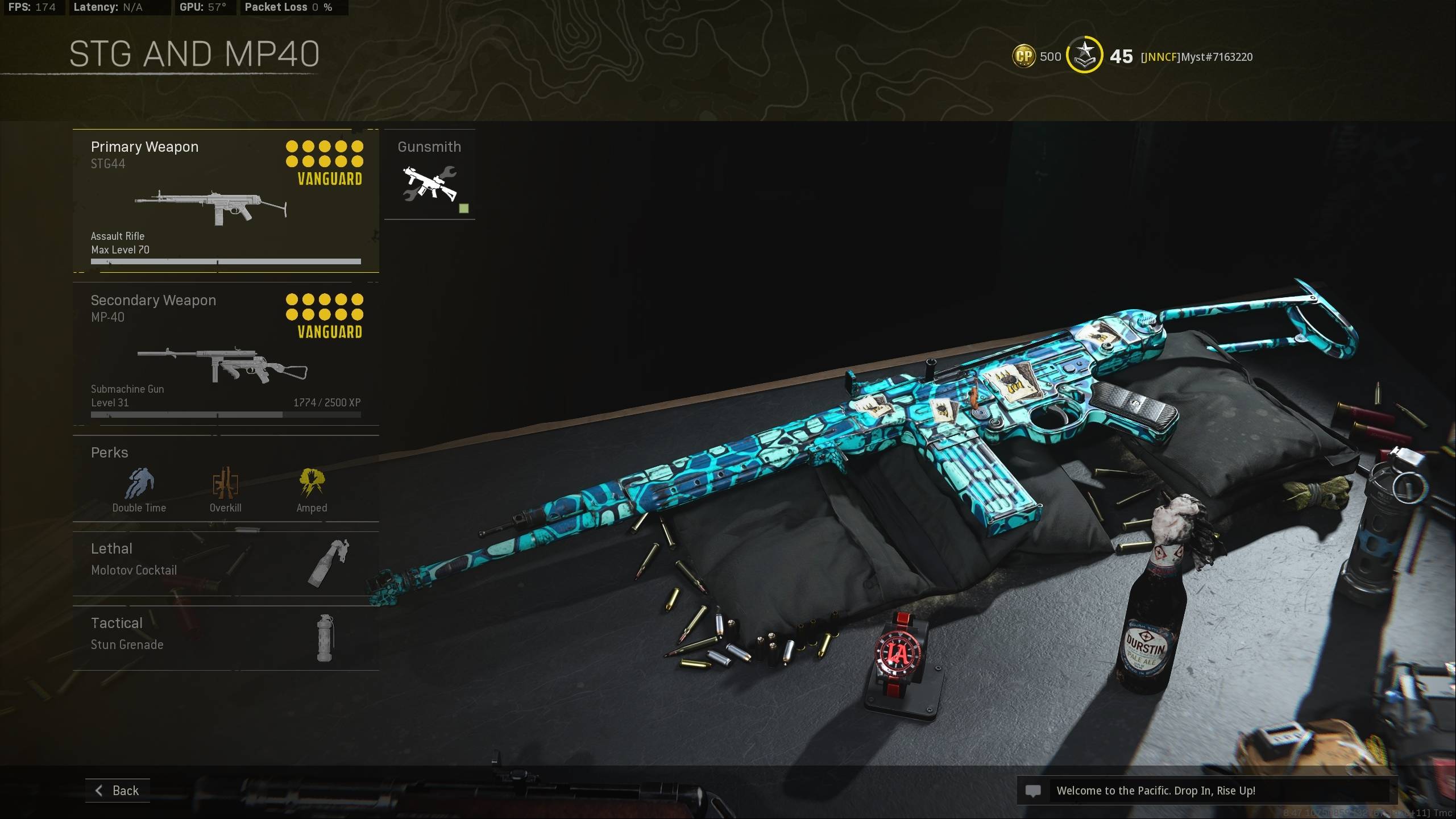 Follow us for the latest updates!