With Warzone coming to a close, as we make way for Warzone 2 later this year, this is players last time to jump into Rebirth/Caldera.
Season 5 has just released, and with it being titled 'The Last Stand' they've gone ahead and implemented the EX1. A powerful AR that players have flocked too since it was released on August 24, 2022.
Here's the best EX1 loadout within Warzone.
The Best EX1 Class And Loadout In Warzone
With a staggering, 10 attachments to pick on your weapon, you're truly spoilt for choice.
When choosing your attachments, you'll want to consider what attachments will improve this weapons weak areas and how you tend to play.
The EX1 is a powerful AR at all ranges, as it shoots energy blasts rather than traditional bullets, making it an interesting weapon for WW2.
But, you can make this weapon stronger thanks to some of the in-game attachements.
Muzzle

Barrel

Optic

Stock

Underbarrell

Magazine

Quantum High Voltage Battery

Rear Grip

Perk 1

Perk 2
This setup is tailored to help out with the recoil and accuracy issues that players have had with the EX1, and also while adding some additonal firepower to the weapon.
The Muzzle we've chosen is one of the first ones you unlock for the EX1 and does a decent job at contributing to some of the core factors within the gun.
Your Barrel choices are more limited, but the PWN Beam Condenser, which is totally up to you as it changes the weapon to semi-automatic. However, it does greatly increase the guns damage, and recoil control.
Your Optic comes down to preference in my opinion, but a nice clean optic will never do you wrong.
The Stock choice will also help out in terms of recoil control, which is all we're after here.
Magazine wise, we've gone with the Quantum High Voltage Battery, which gives the weapon a stable mag to use.
Another attachment that you can change our depending on personal preference is the Stippled for the Rear Grip. It'll benefit certain metrics such as ADS speed and sprint to fire speed, so nothing wrong with this choice.
Your Perk 1 is going to be Fleet, another addition to Recoil Control and weapon proficiency.
Lastly, your Perk 2 will be On-Hand, which will drastically incresae the ADS speed.

I would go with the RATT Pistol as it's a fast firing, reliable option when you need a quick weapon swap.
With most loadouts within Warzone, you also have the choice to rock Overkill to take another weapon for longer ranges!
MK2 Frag Grenade

Stim Shot
The Frag grenade is a solid choice for any scenario and can be used defensively to ward off enemies. The Stim Shot has returned this year, and similar to other iterations, it'll give you a little jolt of HP when you're in a pinch.
Double Time

Ghost/Overkill

Amped
Double Time grealty increases your movement speed around the map.
Overkill lets you take two primaries while Ghost keeps you hidden on the map, and Amped allows you to swap weapons faster!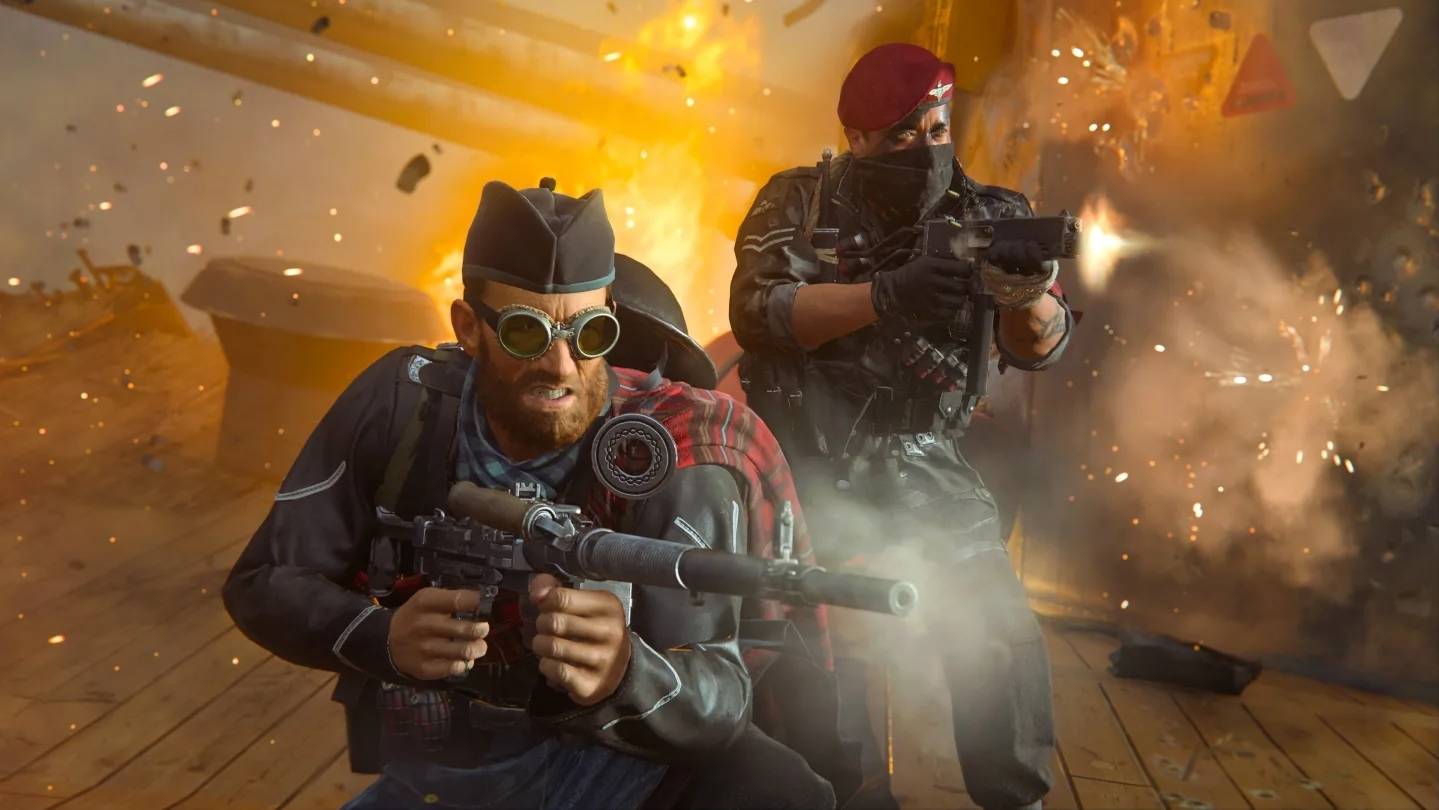 Follow us for the latest updates!