For horror fans, Dead by Daylight is the gift that keeps on giving. The team at Behaviour Interactive has already worked a number of iconic characters from storied IPs like Halloween and Hellraiser into the game, leaving everyone with just one question: What's in store for Chapter 23?
While the game's community didn't expect an answer until the new year, the dev team dropped a teaser trailer and granted a few interviews to reveal some tantalizing details. Without further ado, read on to learn everything we know about Dead by Daylight Chapter 23 — if you dare!
Dead By Daylight Chapter 23 Release Date
Thanks to the trailer, we know that Chapter 23 is dropping sometime in March 2022. What isn't as certain yet is the exact release date. So how about an educated guess? Dead by Daylight chapters tend to go live on Tuesdays; this was true for every chapter released in 2021. There's no particular trend in terms of what part of the month they may arrive, but considering there will be a nice sized gap between chapters when Ringu is introduced, we're thinking March 1 or March 8 would make sense.
If you're looking to pick the new Chapter up once it releases it'll be available for direct purchase through Steam, unless Behaviour has some new trick up its sleeve for 2022. We'll find out soon enough!
What movie or franchise is featured in Dead by Daylight Chapter 23?
In case the unmistakable well didn't give it away, Behaviour has come right out and said that Ringu is at the center of Chapter 23. The Japanese horror film became a sensation after its initial release in 1998 (and itself was based on a 1990s novel) and made its way to the U.S. as The Ring. It's since spawned sequels and spinoffs galore, and even people who haven't seen it recognize some of its memorably creepy imagery.
Who Will Be The New Killer in Chapter 23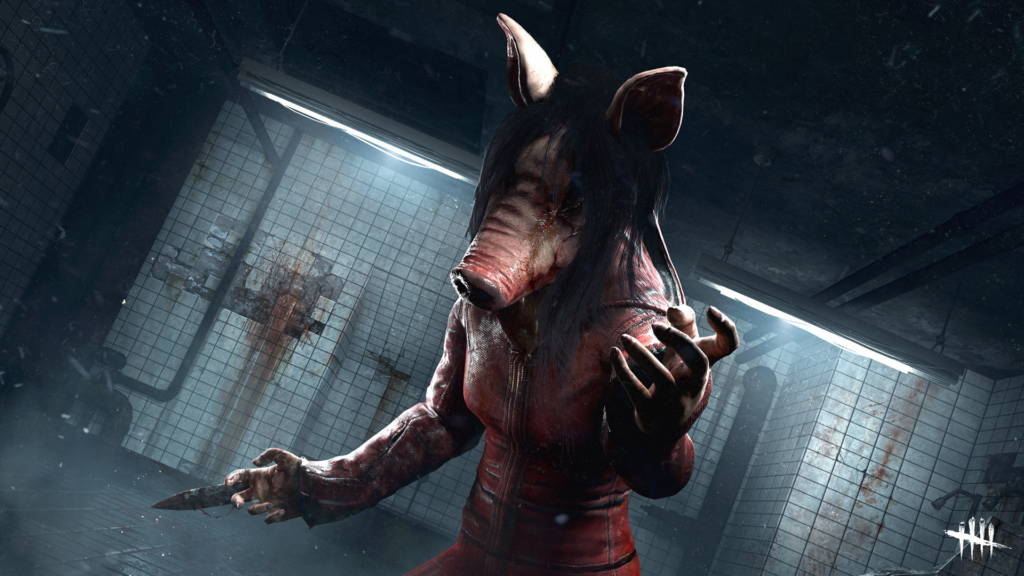 We don't know the new Killer's identity for sure, but if the well is as obvious a hint as it appears to be, it figures to be Sadako Yamamura. Behaviour has noted that its interpretation of Ringu is faithful not only to the films but the original series of novels that inspired them, and Sadako is the antagonist that sets everything in motion. For a curveball, it could also be Ryuji Takayama, an ongoing presence in Ringu books and films who has his own unique moral compass and wouldn't be out of place as a Killer.
How Will The New Killer Affect DBD
In an interview with Polygon, Dead by Daylight game director Mathieu Côté and producer Reiko Imayasu noted that Ringu marks a bit of a departure for the game since it's not a traditional slasher franchise and creates its scares from a distinct brand of psychological horror. In particular, Imayasu teased that the new Killer "is a little different from the predecessors in the game, specializing in delivering quiet terror," then later added the Kiler would have "features and gameplay mechanics that are not found in other characters." That's fairly vague, but does suggest that whoever it is will change things up compared to previous Killers
New Additions For Survivors
Happily, it appears the answer is yes. Côté told Polygon that, "We have quite a surprise for Survivor mains also." He also discussed one of the main facets of Ringu, which is the time limit: Anyone who sees the now iconic cursed tape has just seven days to copy it and pass it on or they die. Might there be a grace period of some sort for Survivors if they pass things on to other players? It's fun to speculate about how this might figure into the action, but it's almost certain that Survivors will have some new mechanics to look forward to in Chapter 23.
There could also be a new Survivor character and skin. Most, though not all, previous chapters have introduced new Survivors, and Ringu has a wide range of options if the devs want to go that route. It would be fun to see Rachel Keller, the character played by Naomi Watts in the U.S. movies, added to the game, and that's just one example.
Nick Tylwalk is a longtime writer and editor who wants everyone to remember that mobile games are games too. He's also a fitted hat aficionado, and a racing and combat sports enthusiast. Follow him on Twitter @Nick_Tylwalk.
Follow us for the latest updates!