Destiny 2 has consistency been one of the most played live services games throughout the years, and as players embark during the Lightfall DLC, the current raid has been fantastic for players.
However, one of the most beloved events is once again here, and we're going to runover all you need to know about Destiny 2's Guardian Games.
Destiny 2 Guardian Games 2023 - Full Details, Game Modes and More

The annual release of the Guardian Games is one that players worldwide look forward too, as it's the one shot they have each year to prove their class is the best.
With this said, 2023's Guardian Games kicks off on May 2nd, 2023.

Below are all the details Bungie have shared pertaining to this.
HOW TO WIN THE GAMES
The spirit of the Guardian Games remains the same. The podium and the daily crest are back in the Tower, as well as our beloved Eva Levante, who still acts as the main host for the event. Go talk to her to grab your Guardian Games quest and class item.
The class that deposits the most Medallions will be crowned winner for the day. Yes, Medallions are your most important currency for the event, and you will earn them in a variety of ways.
Activities that award you low-tier (Bronze or Silver) Medallions include Gambit and Quickplay Crucible matches, anything from the Vanguard playlists, as well as most Neptune activities and Defiant Battlegrounds. For high-tier (Gold and Platinum) Medallions, play Nightfalls, raids, dungeons, Competitive Crucible, Trials of Osiris, or Legend Defiant Battlegrounds.
Contender Cards which are purchased for 1000 Glimmer also award Gold Medallions. You can only carry two Contender Cards at a time: one for strikes and Gambit and another one focused on the Crucible. Platinum Cards award Platinum Medallions, and those cost 1500 Glimmer each. Just like Contender Cards, you can carry two of these at a time: one for strikes and Gambit and one for Crucible.
Those are the basics of the event. Play the game, earn Medallions, and dunk them in the podium so your class wins the day, then the week, and then the whole event. Of course, you will have a chance to earn the two Guardian Games weapons while doing all of that, either when turning in Medallions or when completing activities in the event playlists.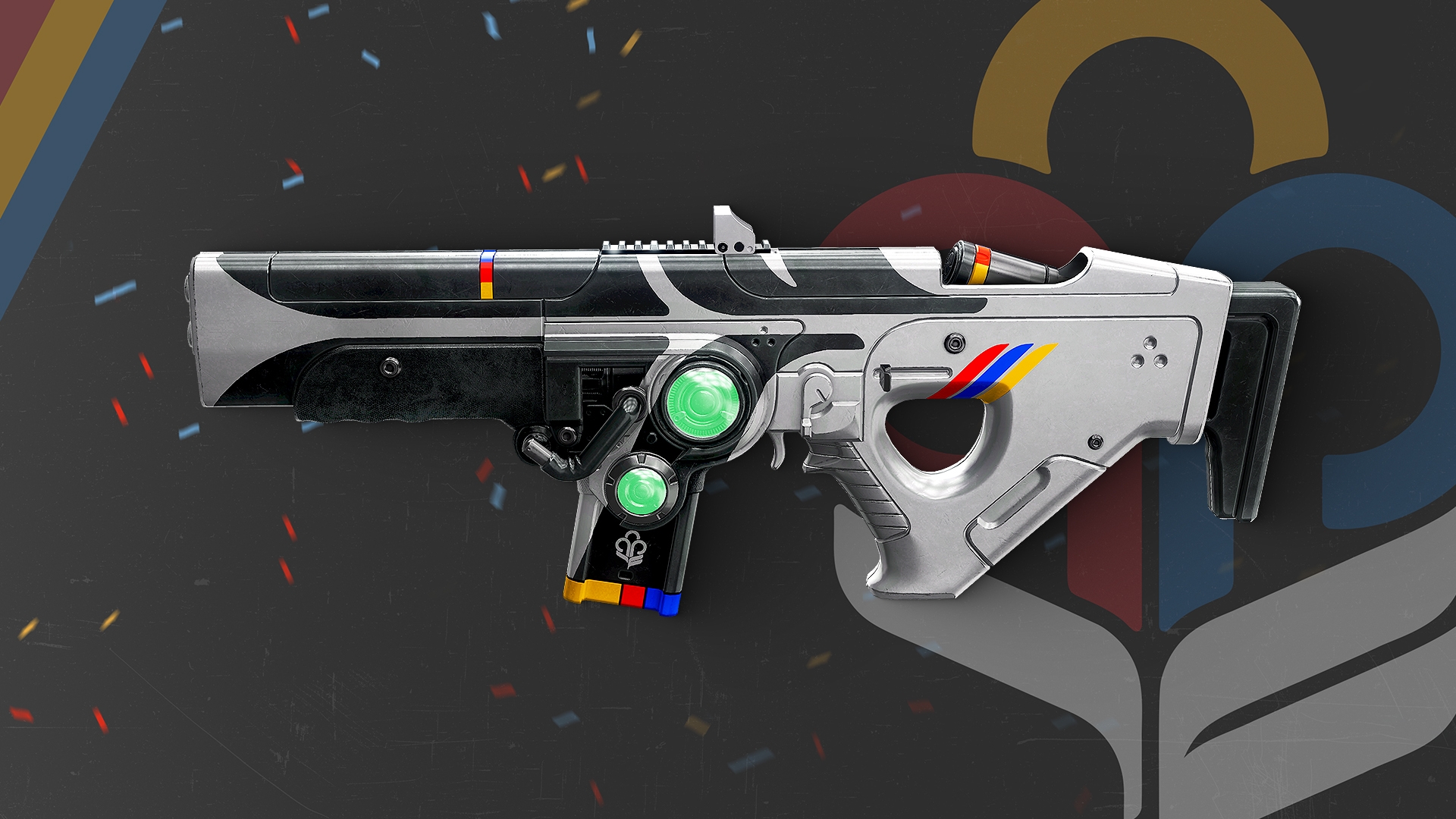 The Title Void SMG is back with new perks, like the fan-favorite Repulsor Brace. The new featured Guardian Games weapon is the Taraxippos, the first Legendary Strand Scout Rifle. It's a Lightweight Frame and has some amazing perk combinations like... the ones we won't spoil.
HIGH STAKES AND HIGH SCORES
Strike scoring was introduced in last year's Guardian Games, and it's making a comeback this year with updated milestones, challenges and, of course, new Strike Medals. We are not spoiling those, but some of them will require you to use Strand and Subclass 3.0 verbs.
Strike scoring works like this:
Earning high scores will unlock potent buffs for your weapons and abilities, so even if you don't get your desired score the first time, you can keep trying and take advantage of that boosts to gain more Strike Medals, more points, and even stronger buffs. Those buffs only work on the Guardian Games playlists, so make good use of them.
Another returning aspect of the Guardian Games is the two split strike playlists: the Guardian Games Ops Playlist and the Guardian Games Ops Competitive Playlist. Both are available with regular matchmaking and with class-based matchmaking that can earn you additional rewards. The Competitive Playlist will also feature a non-matchmaking option in case you want to compete with a premade fireteam.
Both lists will have strike scoring active, the difference being the Ops Playlist features all the currently available strikes while the Competitive Playlist focuses on a weekly strike that operates as a Nightfall, with modifiers and a Hero difficulty scaling.
No matter your class, earning high scores will progress your Guardian Games quest, which will allow you to light the torches in the Tower to get rewards. From Bronze to Platinum, each torch will unlock a better reward than the previous one so light them every week.
If you're looking to brag about your high numbers, when you're in the Tower, your class item will show your score by changing color and will also glow in a unique way if your weekly score is higher than anyone else.