FIFA has perhaps been the pinnacle of sporting titles over the last decade, with the iconic series capturing the majority of the world, a new iteration is on the way.
FIFA 23 is on the way very soon, and some of the best features of FUT are returning once again.
This includes the legendary FUT Hero's cards, and there's already been a decent bit revealed, and now new leaked ones have arised.
FIFA 23 FUT Heroes: All Revealed and Leaked Players Coming This Year

FUT Hero's are essentially buffed cards for legendary players at a given time which EA roll out throughout the year, and early on within the games cycle, they're some of the best cards to use.
They're returning once again in FIFA 23, and EA have already revealed some of the ones coming as a part of the pre-order bonuses,
These are:
Yaya Toure - World Cup Edition

Berbatov - World Cup Edition

Zabaleta - World Cup Edition

Ivca Olic - World Cup Edition

Park Ji-Sung - World Cup Edition


Ricardo Carvalho - World Cup Edition

However, while these Legends are nice, a new leak by the post of FUTZONEFIFA has noted that there's an abundance of new Legends coming to the game.
Diego Forlan

Yaya Toure

Claudio Marchisio

Landon Donovan

Dirk Kuyt

Juninho

Lucio

Ledley King

Peter Crouch

Jean-Pierre Papin

Sidney Govou

Rafael Marquez

Tomas Brolin

Park Ji-sung

Ricardo Carvalho

Harry Kewell

Saeed Al-Owairan

Atsuto Uchida

Joan Capdevila

Diego Simeone
While this list isn't confirmed, this would aling with the World Cup featured sets they're going to be rolling out this year, so we'll hvae to wait and see for now.
FIFA 23 FUT Heroes X Marvel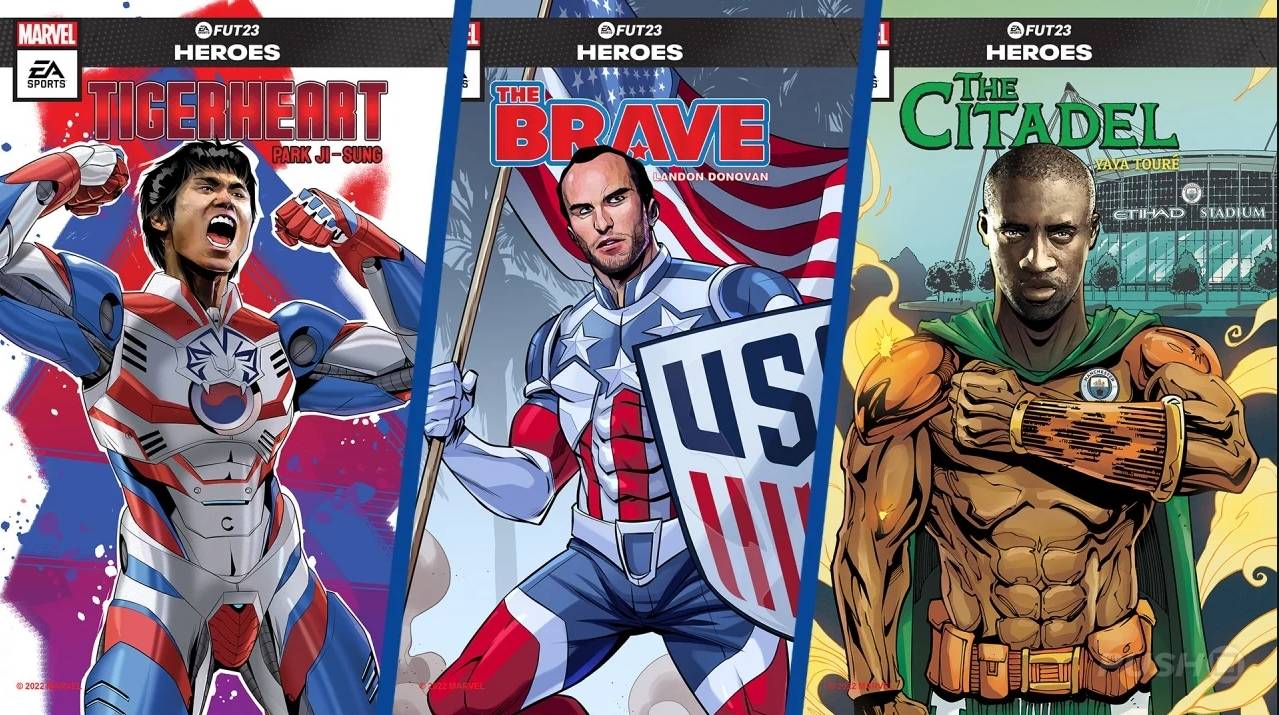 Along with the regular FUT Heroes that players will be able to unlock, EA has announced an unique colllaboration with Marvel to create some stellar card art for certain players.
The following players FUT Heroes cards will be part of the Marvel collab.
Yaya Toure

Landon Donovan

Ricardo Carvalho

Park Ji-Sung

Diego Forlan

Lucio

Javier Mascherano