The first update of Season 7 goes live soon!
Update 17.10 is going live in Fortnite next week. As the Invasion takes over the island, players are exploring all of the out-of-this-world content on offer.
With this being the first post-launch update, we can expect plenty of changes including new content, bug fixes and quality of life improvements.
Here are the patch notes for the 17.10 update in Fortnite.
The next update is expected to arrive on the 22nd June 2021.
Maintenance traditionally begins at the following times:
9AM BST

10AM CET

3AM CST

4AM ET

1AM PST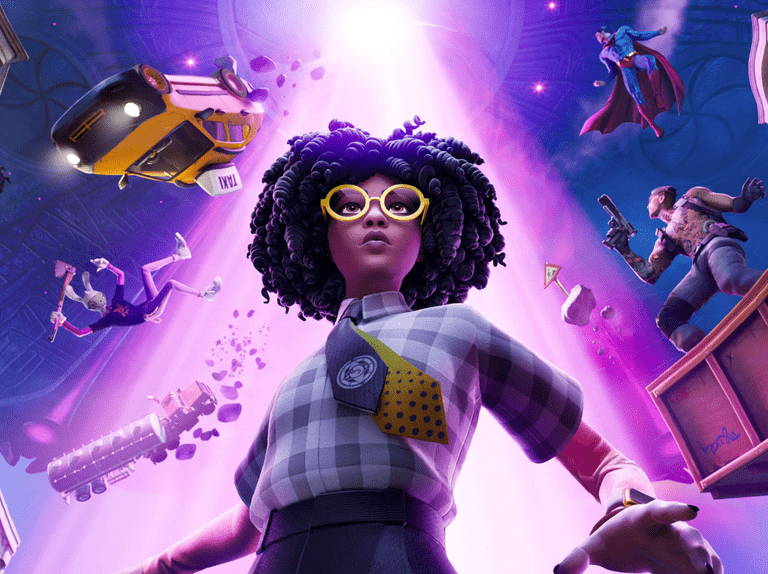 If you were watching the Battle Pass Trailer carefully, you'll probably have spotted a few items that haven't yet released in-game.
These included:
Rick's Cowinator - this lifts objects and throws them

Plasma Shotgun

No Gravity Throwable
Big thank you to @HYPEX for pointing these out.
We may also get the 'Bad News' heavy weapon as the killfeed reads the following:

[PlayerName] ZAPPED themselves to oblivion

[PlayerName] ZAPPED [EnemyName] (Distance)

[PlayerName] nearly ZAPPED [EnemyName] (Distance)
Credit goes to @HYPEX again.
According to the Fortnite Community Trello board, here's what's being updated in the next update:
General Issues

Item Shop update notice not clearing

Battle Royale Issues

Taking damage through cars while in motion

Ability to change loot pools in Battle Lab temporarily disabled

Character collection book incompletable due to missing entries

Saucers may become inoperable if a beamed-up object falls on it

Creative Issues

HUD controller device join in progress

Images are cut off in the discover tab

Player can encounter infinite loading screen when flying out of island

Asset memory size not showing in pre-place mode on XL islands

Save The World Issues

Melee hits aren't registering on Melee Weapons for PC
Follow us for the latest updates!
CHECK OUT OUR OTHER STORIES