Update 17.20 will arrive in Fortnite this week after an extended period with the latest update.
As the Invasion takes over the island, players are exploring all of the out-of-this-world content on offer. The Cosmic Summer Celebration may be over, but the UFOs are still partying hard.
This update may have a big impact on the map and we may see the Lebron James skin added!
Here are the patch notes for the 17.20 update in Fortnite.
The next update is expected to arrive on the 20th July 2021.
This is due to the fact that we have challenges up until week 6 for Season 7 and usually Epic will update the game once they've run out of weekly content.
However, there is a possibility it arrived on the 13th July.
Maintenance traditionally begins at the following times:
12.30 AM PT

2.30 PM CT

3.30AM ET

8.30AM BST

9.30AM CEST

4.30PM JST

5.30PM AEST

7.30PM NZST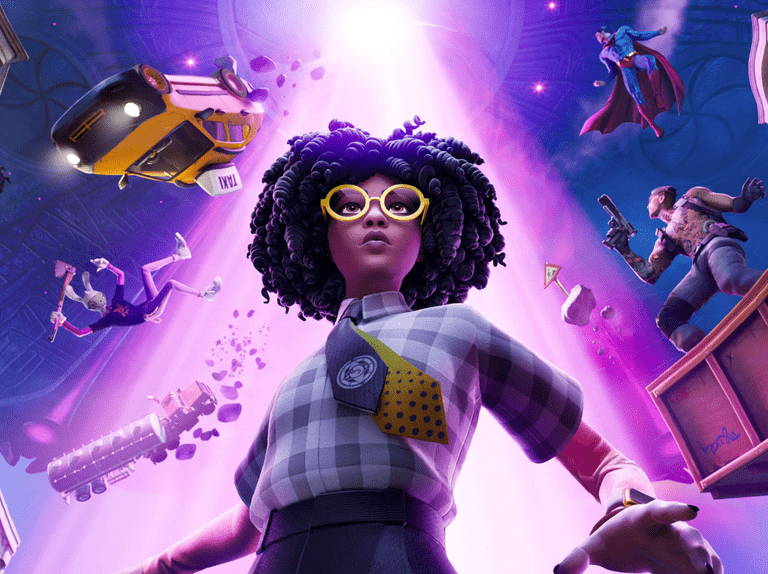 Usually, the update ranges between 1-5GB, depending on the content in the update.
Here's the sizes for the most recent update.
Xbox One - 3.2GB

Xbox Series X - 2.9GB

PS4 - 4.13GB

PS5 - 3.2GB

PC - 2.2GB

Switch - 1GB

Android - 2GB
Here are some updates and new features that may arrive in the new update:
A 'Keep Playing Together' button for Squads, Trios and Duos - via @HYPEX
There will be brand new skins added to the mix as well as updates to old ones. The stand out skin is the Lebron James skin coming in the next update.
We're also getting a Summer Rippley skin too.
Looks like we will be getting a Summer Rippley too this season, the backbling to the right belongs to him cause it has the same codename as him but it ends with "Summer", here it is: "SlurpMonsterSummer" pic.twitter.com/uhS3mmqWZH

— HYPEX (@HYPEX) June 23, 2021
According to Hypex, we may finally see the Cowinator weapon arrive. This weapon allows you to lift and throw objects, vehicles and players. It can be purchased for 600 gold from NPCs.
It sounds like Coral Castle will be destroyed in the next update or at some stage during 17.20.
Speculation is also rising that there will be an underground POI.
According to the Fortnite Community Trello Board, here's what's being updated in the next update:
General Top Issues

Unable to perform Last Forever Emote

New items automatically equipped after being picked up

Grimey Outfit reactivity not working

Difficulty scrolling through player list in Voice Chat tab on controller

Battle Royale Issues

Cosmic Chest timers may remain on screen if a Bounty is poached

Props drive vehicles erractically

Ziplines temporarily disabled

Vendor Rifts temporarily disabled

Epic Chests may sometimes not provide any weapons in Arena

The button for Arena Division/tournament details is currently unresponsive on controller.

'Hold inventory button' shortcut for accessing the Crafting menu is not working.

Creative Issues

Vehicle explosion not properly triggered with "Destroyed with Transmit" on.

Lighting issues occurring while in Replay Mode

Incorrect crosshair appears while using Rail Gun during gameplay in Creative

Player can encounter infinite loading screen when flying out of Island

Save The World Issues

The Banner Gadget deals 89 flat damage vs 89 base damage
There are also a number of other issues that are being worked on that may arrive in time for the update.
Follow us for the latest updates!