Chapter 3 Season 1 of Fortnite is undergoing another update, which is potentially one of the last ones before the new season arrives.
Fortnite's been underging one of the best periods the game has experienced from a casual perspective in quite some time, as its been soaring in popularity yet again.
Epic has always been touted for sprucing their game up quite a bit when a new seasons releases, and this is once again the case for Chapter 3.
Now, we're gearing up for the third patch in the new season, featuring a big Uncharted collabroation.
Here's what's coming in the Fortnite 19.30 Update!
Should Epic follow the same model they've been doing all season, we should see this update on the February 15th 2022.
Maintenance should be scheduled for the usual timeframe of:
01:00 PST

04:00 EST

09:00 GMT
Matchmaking is usually disabled 30 minutes before these times, with maintenance last for roughly 2 hours.

Here are the update sizes:
PS5 - 3.2GB

PS4 - 4.11GB

Xbox Series X - 4GB

Xbox One - 4GB

Nintendo Switch - 3GB

Android - TBC

PC - 2.3GB
Here are some key updates from today:
Removing mode selection screen (Save The World, Battle Royale and Creative selection screen). Instead you will boot straight into the lobby.

Horde Rush Challenges:

Eliminate Cube Monsters

Get a team score of 500,000 in a single match

Earn a 50 Combo Chain

Solid Gold Challenges:

Loot Chests in Solid Gold

Deal Damage to opponents in Solid Gold

Earn a Gold Victory Crown in Solid Gold

Collect Gold Bars in Solid Gold
Here are some other details found:
Epic has added a new gameplay tag for the "TacticalSprint" feature (unknown release)

The IO's driller(s) will be felt during the matches (not in comp), here's what they'll do:


Earthquakes

If the player is near the drill site, the builds will get damaged/broken

A new codename was added in v19.30 called "Milkshake" It has audio files for:

Drill Starting

Fissure Burst

Ground Smoke

Rattle Metal Debris

Rattle Wood Debris

Rattle Stone Debris

Screen Shake

Primal Quests were added this week, we may see the bow return.

Gameplay tags related to a "Homing Rocket" have been added
This update will bring plenty of Uncharted skins, as the Battle Royale giant collaborates with another movie. These movie skins featuring Nathan Drake (Tom Holland) and Chloe Frazer (Sophia Ali) will drop on the 17th February 2022.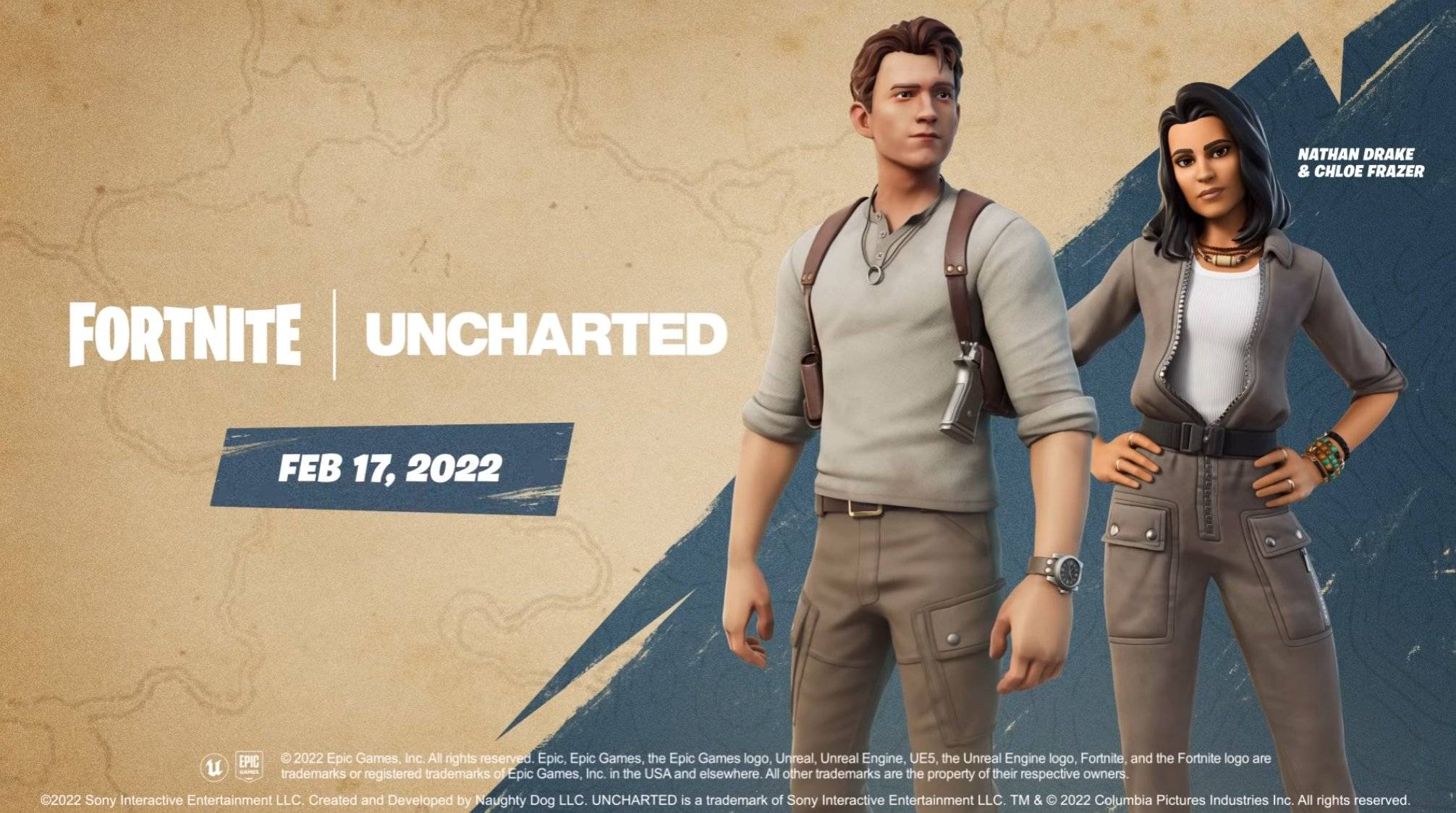 As well as this, the Uncharted Collaboration will include:
"Nathan Drake" Outfit + "UNCHARTED 4" variant

"Chloe Frazer" Outfit + "UNCHARTED: The Lost Legacy" variant

"Chloe's Pack" Back Bling

Two Pickaxes

One Glider

One Emote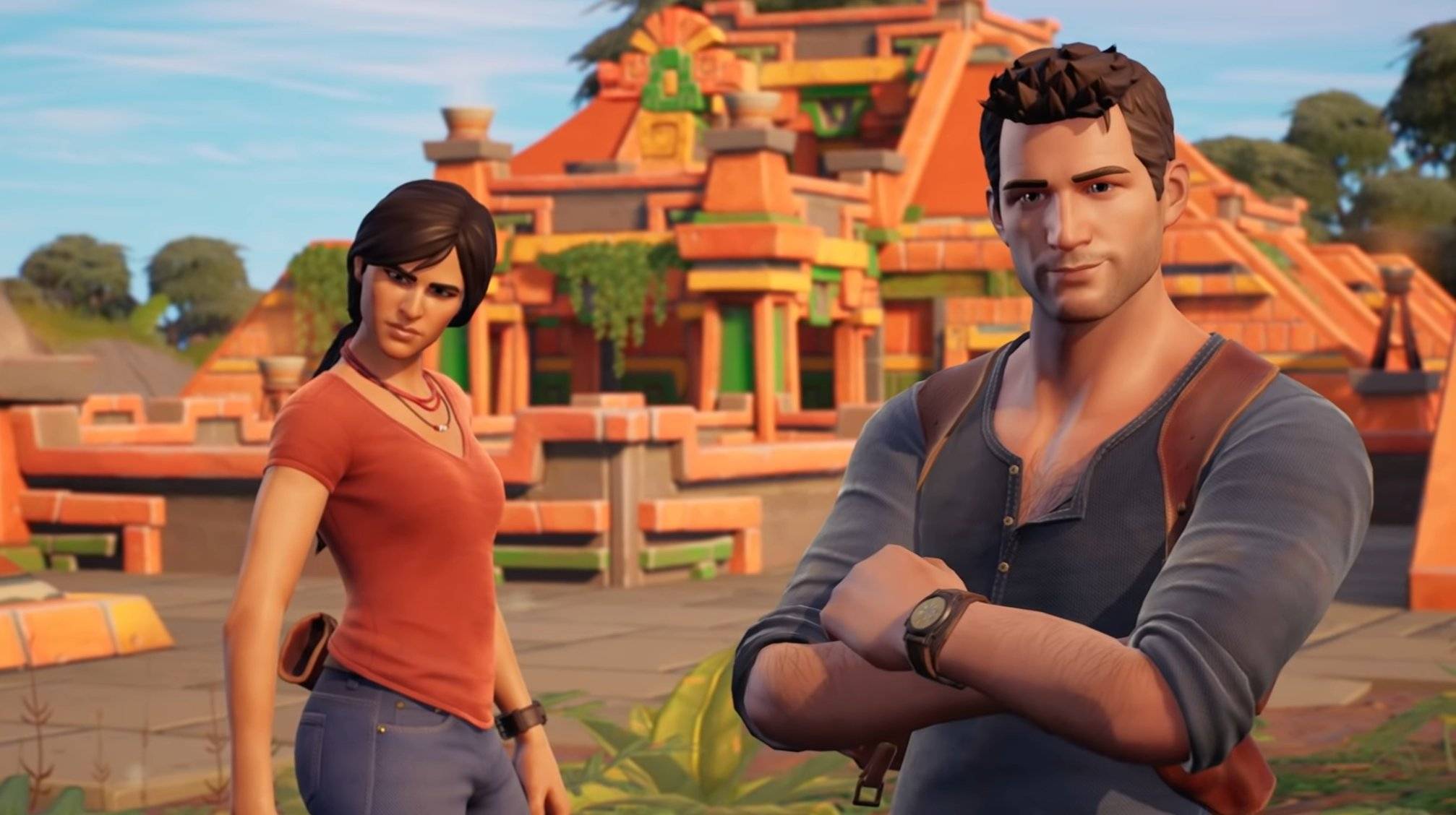 Encrypted sets include:
SpillSell

FearCircle

PolitePlatform

NothingRoyalty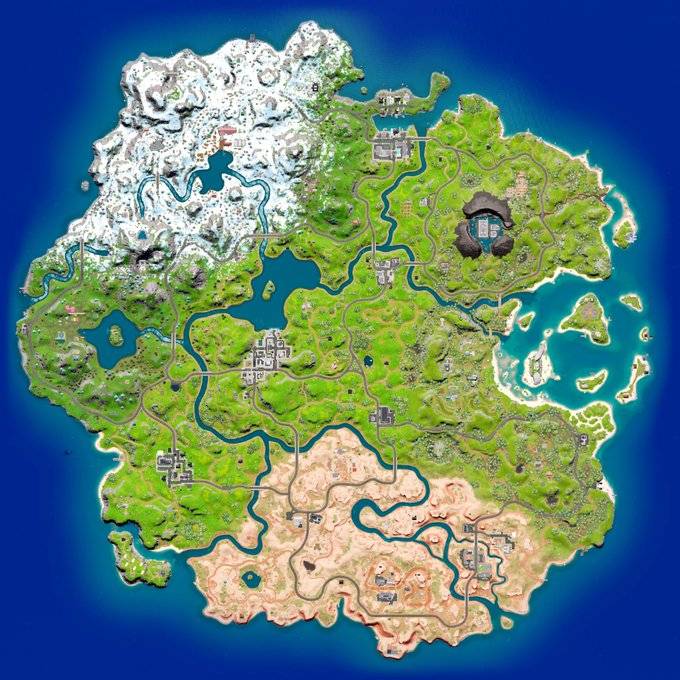 In this update, we're getting a New Treasure Map item. Armored walls have been removed from competitive supply drops.
We're also going to be keeping tabs on Fortnite's Community Trello board, where they'll update all the bugs and glitches they're going to be patching this update!
Battle Royale Issues

Tents ofnly have Two slots for some players

"Get eliminations with an Assault Rifle" is marked as complete but stays in the quest log

Spiderman's Web Shooters drop with full uses from eliminated players

Save the World Top Issues

Players not gaining access to Expeditions despite meeting the criteria to get them

Switch And Mobile Issues

Double tapping a Build Piece icon is not working as intended