Chapter 3 Season 3 of Fortnite is undergoing another update today, which will be the first one in the young season that released a few weeks ago.
Fortnite's been going through one of the best periods the game has experienced from a casual perspective in quite some time, as its been soaring in popularity yet again.
Now, with patch 21.30 releasing soon we've got the latest info on what's to come!
Update 21.30 released on July 18th, 2022 and will go live around 9 am BST.

Xbox One - TBD

Xbox Series X/S - TBD

PS4 - TBD

PS5 - TBD

PC - TBD

Nintendo Switch - TBD

Android - TBD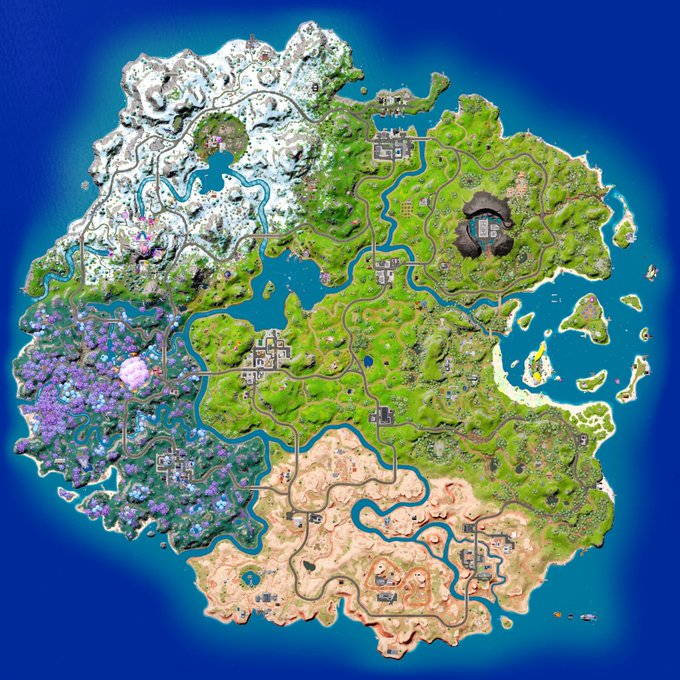 PRIME SHOTGUN: PRIMED AND READY
It's prime time.

With the new Prime Shotgun, deal the most damage with the first shot of the clip — no warm-up required! Though not as powerful as the first, the remaining three shots offer a consistent damage rate across all three shots. Of course, you can keep track of how many shots remain with the on-screen ammo counter, but you can also keep track with the shotgun's light display.




Want to deliver only heavy hitters? You can reload after the first shot, but if you need to deliver a fast follow-up, the other three shots have your back. The Prime Shotgun can be found from the ground, Chests, Supply Drops, Reality Saplings, fishing, and sharks.

UPCOMING SUMMER CELEBRATION


Don't see summer festivities in-game? No need to sweat — this year's summer celebration begins in just a matter of days! Keep an eye out for celebration details this week.

SUPER LEVEL IN MORE STYLE


This Season's Super Level Styles have gotten an update! You can now select the Platinum Rift, Lapis Slurp, and Auric Blaze Styles alongside all other combinations of Malik, Evie, Adira, Sabina, and Stormfarer.

COMPETITIVE NOTES
The Prime Shotgun is not included in competitive playlists.

Arena Zero Build now has Overshield Siphon. Eliminating a player will grant a full 50-Health Overshield immediately.

MAJOR BUG FIXES
Fixed an issue involving Rift-To-Gos generating no Rift but still being consumed, caused by swapping items too soon while activating the Rift-To-Go.

Fixed an issue that caused weapon crosshairs to scale with HUD size.

Fixed an issue in Team Rumble that prevented players from using Tents.

Fixed an issue on Nintendo Switch that caused players to freeze after sliding or mantling.

Fixed an issue in competitive playlists that caused Storm Sickness to reset when rebooting a teammate.

Fixed in a hotfix on July 12, 2022:

Fixed an issue that caused players' audio settings to reset to 0.

Fixed an issue that caused players' settings to not save correctly.
FORTNITE X DRAGON BALL

Last year, I was made aware of a possible Dragon Ball collaboration in Fortnite, but until today, there hasn't been much news about it, so I thought it was canceled.

Today, Epic has added a logo to the files identical to a logo from Dragon Ball. pic.twitter.com/1aBo3r3El3

— Shiina (@ShiinaBR) July 6, 2022
We're going to be keeping tabs on Fortnite's Community Trello board, where they'll update all the bugs and glitches they're going to be patching this update!
Battle Royale Issues

'Obi-Want's Message' Emote playing in english instead of selected language

Server Replays are not accessible

Low Render quality objects appearing on Starter island

Creative Top issues

Tracker Device

Prop movers and manipulators can not be placed when they don't overlap with props

Save the World Top Issues

Screen flashes white when R.O.S.I.E is fired at or around the player

Switch And Mobile Issues

Parental controls screen cannot be exited with a controller