Fortnite's annual Winterfest is a holiday-themed celebration that features challenges, game modes, and, of course, skins and rewards.
Fortnite has had one massive year. And as the run of updates, map changes, and even an Ariana Grande concert comes to a close, there's still room for one last event: Winterfest.
With Chapter 3 kicking off recently, we're falling into the same period as when the Christmas themed event would take place. Leakers have supplied a steady drip of new information to fill the void. Here's everything we know about Fornite Winterfest 2021.
When Is Fortnite Winterfest 2021?

Here's the bad news: we still don't know the exact date of Fortnite's Winterfest 2021. But, we can make an educated guess based on a number of factors. Chapter 2 Season 8, is slated to end on December 4 at 4pm EST. However, it's not just the season that's ending, but Apollo Island as we know it. The End event will see the destruction of Apollo Island and, supposedly, the rise of Artemis Island. This new map will arrive just in time for the start of the next Chapter and the annual Winterfest.  
Chapter 3 should be released a few days after The End, on December 7. It's unlikely that Winterfest will take place before Chapter 3 starts. Historically, the event has begun around mid-December. In 2020 it didn't kick off until December 18. Given that updates for the game typically release on Tuesdays at 4am EST, Winterfest 2021 should start on either December 14 or 21. However, there is always the possibility the event begins sooner, potentially even coinciding with the release of Chapter 3.

Winterfest 2021 Challenges

Like any event, there's going to be a ton of challenges for players to complete and HYPEX has posted the full challlenges list, along with all the rewards players will be able to earn via completing these challenges.
Warm yourself up at the Vule Log in the Cozy Lodge

Deal Damage to opponents with the Snowball Launcher

Collect Toy Biplanes at Condo Canyon, Greasy Groove, or Sleepy Sound

Travel while having Icy feet

Fly with a Chicken

Dance for three seconds at Crackshot's Cabin and Sgt. Winter's Workshop

Ram a snowman with a vehicle

Use a Holiday Presents Item

Search a treasure chest under a holiday tree

Eat food in a single match

Hide for 10 seconds as a Sneaky Snowman within 25m of an enemy

Light a campfire while having icy feet

Travel 1000m on a Crackshot Quadcrasher

Destroy Holiday decorations

Give an opponent icy feet with a Chiller Grenade
What Will Be In Winterfest 2021?

Traditionally, Winterfest runs like many other events in Fortnite. There are limited-time game modes that appear daily for players to try out alongside daily challenges. Each of these challenges typically rewards players with cosmetics, back bling, emoticons, harvesting tools, and gliders.
There's also a Winterfest Lodge, which players can visit on a daily basis. This is typically stuffed with other similar goodies. Much like previous Winterfests, this year's event will most likely feature the lodge and challenges.
Epic put out a call for creators at the beginning of November to start making Winterfest-themed content. They specifically requested maps, hubs, and games for their Winter creator callout. Creators were asked to use the hashtag "#Winterfest" when posting on social media, suggesting that these creations will be somehow tied to the event.
Outside what has occurred in the last few years and this callout, there isn't much to go on about the actual content of Winterfest 2021. However, leakers and data miners have been hard at work uncovering what could potentially be in the event.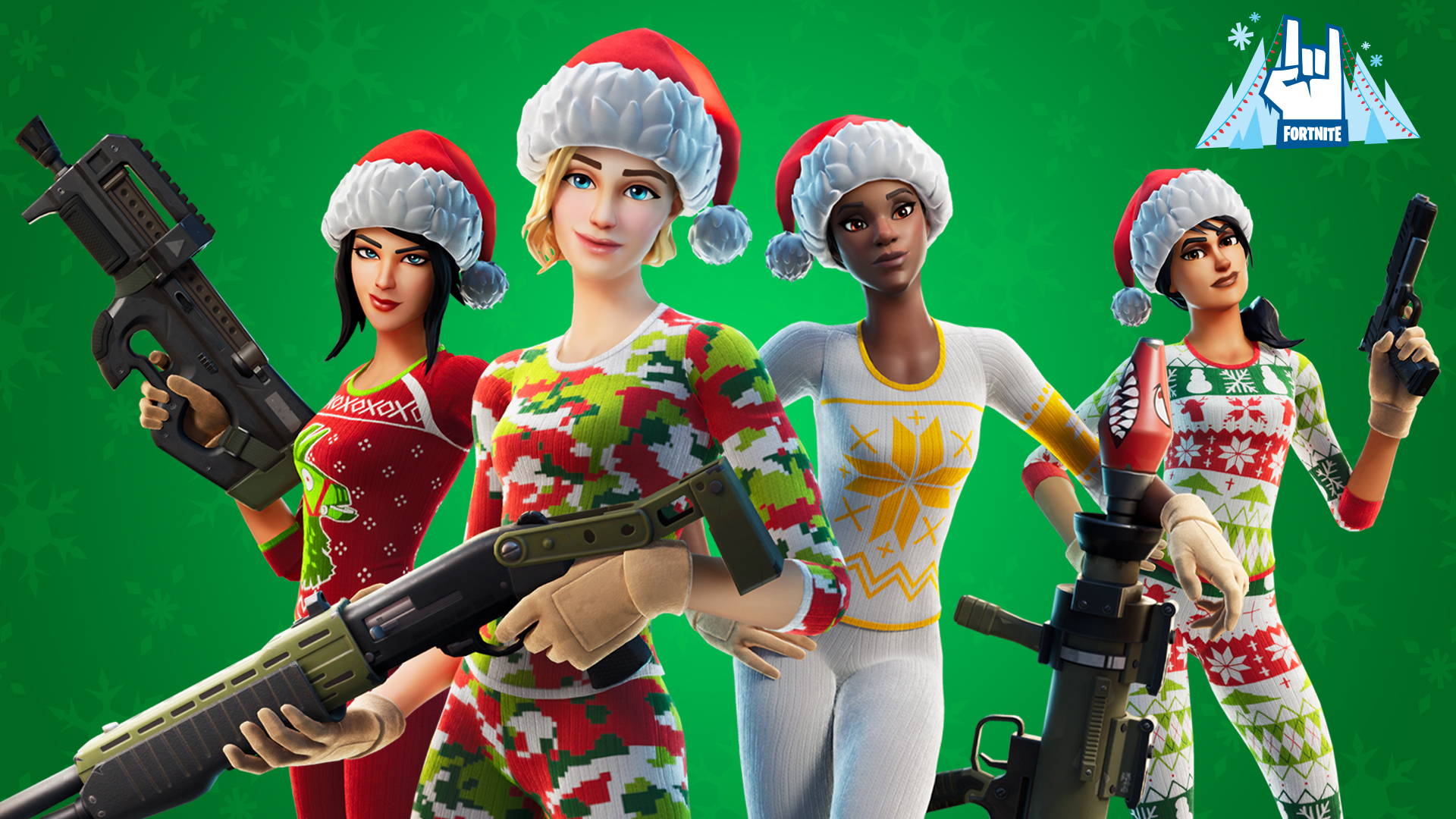 Leaks And Rumours About The Event

Leaks and rumors about Fornite's Winterfest abounded in the last few months. In October, reliable Fortnite leaker Shiina posted datamined strings that hadn't appeared anywhere else in the game onto Twitter. Here's what they found:
WinterQuestDetailsScreen

WinterquestPresentScreen

Already Opened

Come back every day to open a new present!

Not A Present

Save For Last!
While these strings could just be placeholders or remnants from years past, they could also offer a glimpse into this year's event. Based on context, it seems like the Winterfest Lodge is definitely coming back, complete with daily presents. There seems to be a present specifically tied to the last day of the event, or some other finality. In addition, it looks like there will definitely be quests for players to partake in this year.
Another Fortnite leaker by the name of HYPEX uncovered two details about the event. First, it seems that the Frozen Fireworks challenge from all the way back in Season 1 has been updated. Second, Crackshot's Cabin has received an update, potentially suggesting these two will play a part in this year's Winterfest.
HyperX also left a cryptic message about a "Big Butter Cake" on his Twitter, teasing its explanation for December. This may refer to a boss monster that another Twitter user by the name of IFireMonkey mentioned before as an upcoming addition. This could mean that there will be a map boss wandering around during the event, or that the next Season will feature it.
On the skins side of things, Fortnite News & Lakes posted concept art of a potential winter skin for Dr. Slone to their Twitter account back in September. The skin sees Dr. Slone in a winter camo army uniform, complete with a white tactical vest.

Players who have played in previous months are probably well aware that Epic tends to give out some free skins with the start of Winterfest each year. This appears to be once again the case, as Sgt. Winter's Cabin has been fully enabled within the game, and leakers have detailed some of the rewards we'll be getting inside.
Here's a snapshot of the skins coming to the game through the Winterfest update, whether it's a free skin or ones via the Item Shop.
Icebound Midas

Ice Crystal

Permafrost Raider

Dawn

Blizzabelle

Azuki

Reina

Cozy Knit Jonesey

Mel

GlumBunny

Matrix Skins

Spider-Man Skins