As Chapter 3 Season 3 comes to a close, fans of the beloved battle royale are patiently waiting for the brand new season, and we couldn't be more amped for what's to come.
With a confirmed season ending event, there's a lot to look forward if you're a Fortnite fan, so we're going to run over everything you need to know abouut Chapter 3 Season 4!
Chapter 3 Season 4 should release sometime around September 17-19, 2022. This has been noted as when the battle pass is going to end, and it's not out of the ordinary for Epic to release a new season on the weekend!
After a flurry of speculation, HYPEX has confirmed that Chapter 3 Season 4 won't be Marvel themed.
Instead, Epic posted the following photo as the first teaser image of Season 4, which appears to be Paradigm
One can expect some sort of season-ending event in the coming weeks. Afterall, it appears Epic is going back to their roots and implementing one of these every season now!
We'll be sure to update this page as we hear more news regarding it.
HYPEX has noted that Spider-Gwen will be a part of the battle pass, while Miles Morales will be an in-game item shop skin for players to purchase at a later date.
Fortnite x Spider-Verse (Gwen) is in S4 Battle Pass. Which means Miles Morales comes later in the item shop 🔥

I've gotten confirmation for this from multiple reliable people and @MidaRado got confirmation from his side too! pic.twitter.com/tchcxxQhg1

— HYPEX (@HYPEX) September 1, 2022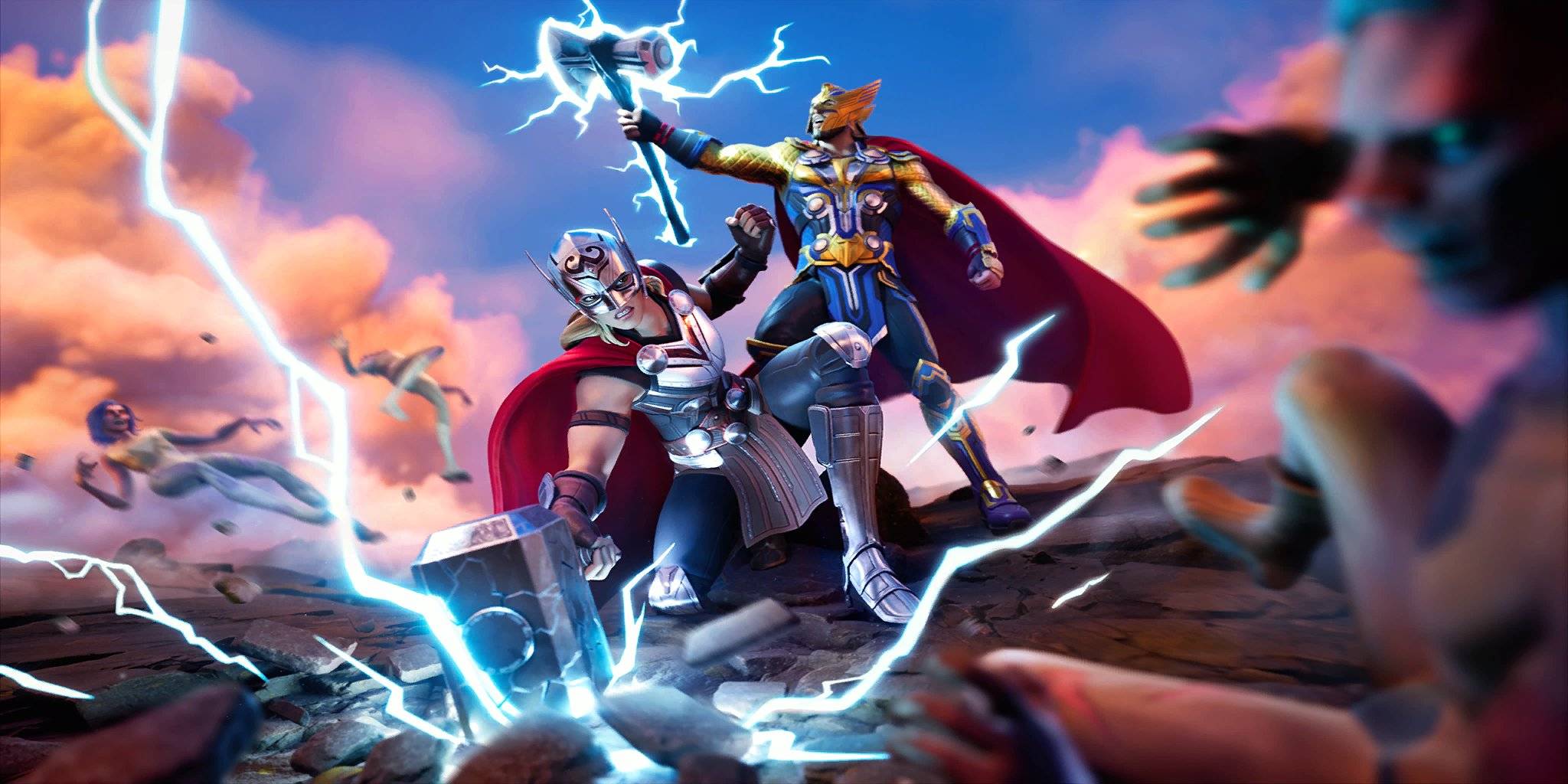 With Season 4 just a week or two away, HYPEX has noted on Twitter some of the files that have been leaked in previous seasons, and haven't been used yet.
All the leaked vehicles that haven't came out yet (probably for S4):

- Planes - Updated recently.
- Motorcycles - Leaked early this season.
- New Mech - Leaked early this season.

- Leaked in Ch2S7 (probably scrapped): Rally Car, Party Van, Dune Buggy, City Bus, Sport Truck, HMV

— HYPEX (@HYPEX) September 10, 2022
Some gameplay stuff that got leaked past 2 seasons, probably for S4:

- Motorcycles
- First-Person
- 50v50 (Zero Build)
- Storm King
- Iron Man Gloves
- Mech v2
- Updated Planes
- Halloween Goo Boss
- Sand Borrow updated to "Blob"
- Squad Heal Item
- Super Storm Item
- Saddle

— HYPEX (@HYPEX) September 4, 2022
One of the upcoming mechanics that has been teased by dataminers for numerous seasons now is the frst-person mode within Fortnite.
HYPEX has noted that it appears the mode itself has been updated rapdily in the leadup to the new season.
So, we could potentially see this come in Chapter 3 Season 4!
Furthermore, there's been some leaks and rumors regarding the overall theme of Chapter 3 Season 4. A lot of players are speculating that since this is Fortnite's 5th birthday, we could see a whole throwback season, encompassing all the loot and characters from over the years.
As well, it seems players are open to this theme, as per HYPEX's poll on Twitter
Follow us for the latest updates!
CHECK OUT OUR OTHER STORIES