As Chapter 4 Season 1 comes to a close, fans of the beloved battle royale are patiently waiting for the brand new season, and we couldn't be more amped for what's to come.
With a confirmed season ending event, there's a lot to look forward if you're a Fortnite fan, so we're going to run over everything you need to know abouut Chapter 4 Season 2!
Chapter 4 Season 2 has now released worldwide, on March 10, 2023 and we can expect the season to last around 3-4 months.
We'll be sure to update this page as we hear more news regarding the pieces coming to the new Chapter, but HYPEX has noted some aspects that could be added!
Become MEGA in Fortnite Battle Royale Chapter 4 Season 2. Ride the grind rails of "MEGA City" and swerve on its streets on a sports bike. Go beyond the neon towers to the rest of the new biome: cause Havoc at "Steamy Springs," drive a Nitro Drifter to the "Drift Ridge" car track, sharpen your Kinetic Blade skills at "Kenjutsu Crossing," and more!

MEGA FAST
New city, new streets, new vehicles:

VICTORY CROWN ROGUE


Be a flash of light. This two-person sports bike features high acceleration, sharp turning, and a boost-ready engine. Also known as the "Rogue Bike."

NITRO DRIFTER


Want a car instead? Get in this four-seater and use its handbrake to drift 'round the bend.

Vehicle note: The Dirt Bike vehicle, Motorboat vehicle, Chonkers Off-Road Tires vehicle mod, and Cow Catcher vehicle mod are vaulted in Battle Royale in v24.00.

MEGA READY
Go melee or ranged with Chapter 4 Season 2's new weapons:

KINETIC BLADE


Acquire one of these katanas and perform the artful Knockback Slash. Not holding back? Show no mercy and perform the devastating Dash Attack. The Dash Attack has three charges that enter a cooldown upon use.

HAVOC SUPPRESSED ASSAULT RIFLE


Silenced, highly accurate, and fully automatic, take up this weapon to give a new meaning to "mega": it's not always bold and brash, it's sometimes cool and confident. (Get the Mythic version from defeating the boss "Highcard"...)

HAVOC PUMP SHOTGUN


Like bold and brash better? Make a scene with this high-damage Shotgun. (Find the Mythic version from Vaults requiring Keycards…)

OVERCLOCKED PULSE RIFLE


Obtain this new Mythic Pulse Rifle from… a POI rifting in?

MEGA CLASSIC
MEGA City may be futuristic, but it's still open to these unvaulted weapons:

HEAVY SNIPER RIFLE

COBRA DMR

DRAGON'S BREATH SNIPER

COMBAT SHOTGUN

ALL HEISTED EXOTICS

MEGA ONE-DERFUL
In addition to new and unvaulted weapons, wield these Chapter 4 Season 1 carryovers:

Maven Auto Shotgun

Red-Eye Assault Rifle

Twin Mag SMG

Tactical Pistol

Chug Cannon (Technically not a weapon but looks like one)

MEGA EFFECTIVE
In Chapter 4 Season 2, Slurp Juice is now Legendary-rarity, restoring A LOT of Health and Shield fast. It also restores Health and Shield at the same time. Drink it before combat to help you come out on top! Find Slurp Juice from Keycard-requiring Vaults, a POI rifting in, or "Combat Caches."



MEGA ASSISTED
Roll new Reality Augments in Chapter 4 Season 2! Here are the seven new Reality Augments releasing with v24.00:

DUMPSTER DIVING


Loot will spawn nearby when you leave a hiding place. Can occur once per hiding place.

TREASURE HUNTER


Nearby Chests are marked the first time you enter a POI.

SLAP SURPLUS


Find a Slap Juice in every Chest you open. If the Chest already had a Slap Juice, it'll have an extra one!

MUNITIONS SLIDE


Gain medium ammo while sliding.

MEDIUM AMMO AMP


Your weapons using medium ammo will have an increased magazine size.

SHOTGUN RECYCLE


Weapons using Shotgun ammo have a chance not to consume ammo.

DIGNIFIED FINISH


Eliminations refresh a cooldown for the Kinetic Blade's Dash Attack.

MEGA ROLLIN'
Roll returning Reality Augments too! Become mega-er with these Chapter 4 Season 1 carryovers:

Light Fingers

Sniper Surplus

Aerialist

Chug Gunner

Jelly Angler

Bloodhound

Shadow Striker

More Parkour

Keymaster

MEGA MASTERFUL
The streets aren't the only way to get about MEGA City. Jump on its grind rails then skate around the buildings and your enemies. Even use your weapons as you ride!



MEGA MELLOW
Need a break from urban battle? Step foot on the fresh, teal-tinted grass of MEGA City's surroundings. This city isn't the only new location in Chapter 4 Season 2 — it's just one part of a brand new biome! Here's a preview of this southeast addition to the Island:




Environment note: Snowballs, boars, wolves, crows, and frogs are vaulted in Battle Royale in v24.00.
After a flurry of speculation, we're still unsure the direction that Epic is going to take the new season into.
One can speculate that Chapter 4 Season 2 will now be a Neo-Tokyo theme, with HYPEX and ShiinaBR both noting this.
Furthermore, FNLeaksAndInfo has noted that the season will be called "Fortnite MEGA"

MEGA CHIC
Look mega good with Chapter 4 Season 2's Battle Pass Outfits. With the Chapter 4 Season 2 Battle Pass purchase, you'll auto-unlock the fine-tailored Renzo the Destroyer. Progress through the Battle Pass to unlock other Outfits, including the streetwear savant Thunder, the elegantly casual Highwire, and more.

A look at all the Chapter 4 Season 2 Battle Pass Outfits:

RENZO THE DESTROYER


The galaxy's premier doomfluencer.

IMANI


Embrace the past. Create the future.

THUNDER


Street warrior, sushi chef, and the coolest lizard in the Peace Syndicate.

MYSTICA


Fabled survivor. Luminary mind.

STRAY


Adrift, but never lost.

HIGHWIRE


Chaos is a game, and she always wins.

MIZUKI


The depth of the ocean. The rage of the storm.

EREN JAEGER
Later in the Season, the Outfit for anime protagonist Eren Jaeger will become available to unlock in the Battle Pass!




If we don't fight, we can't win!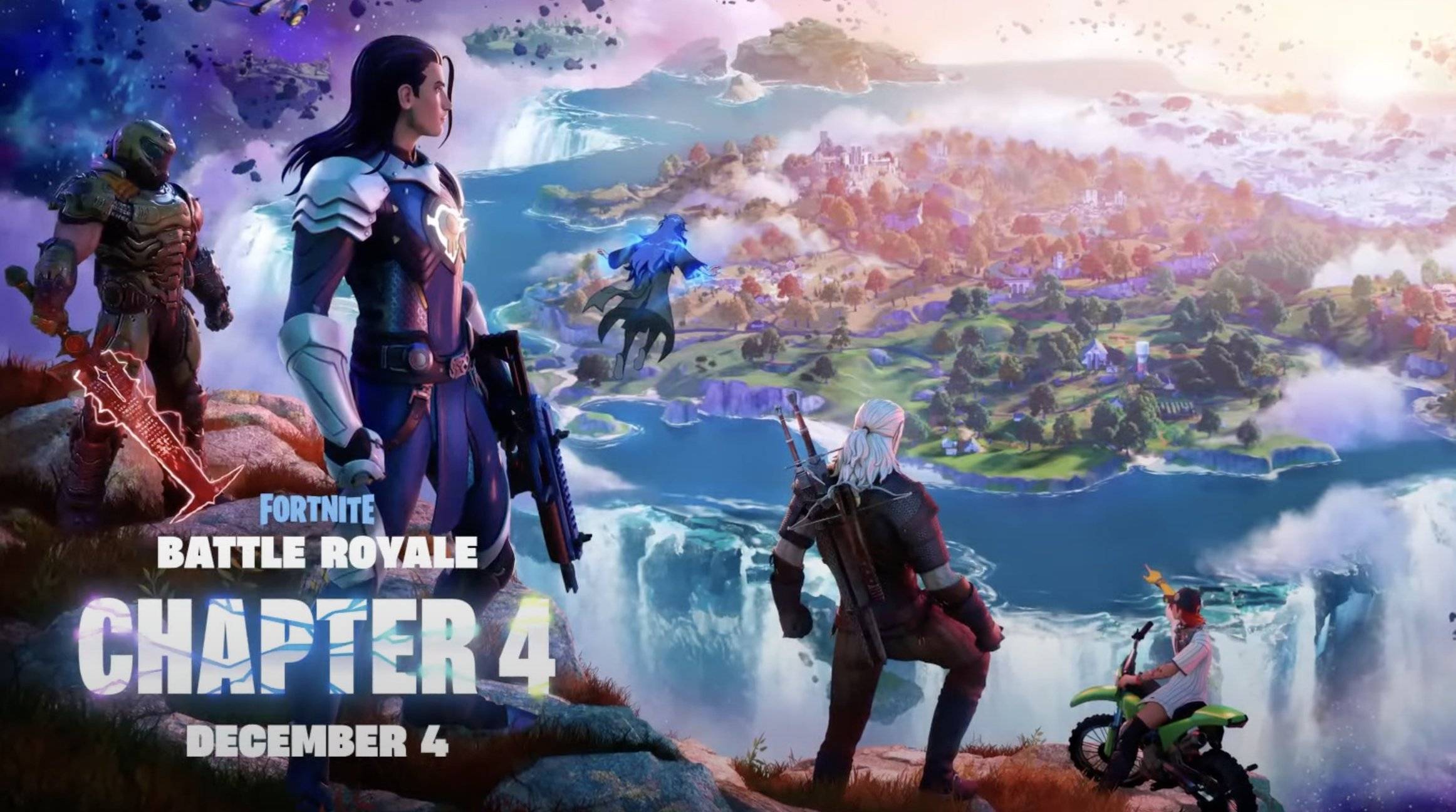 The following skins have confirmed to be a part of the new Chapter.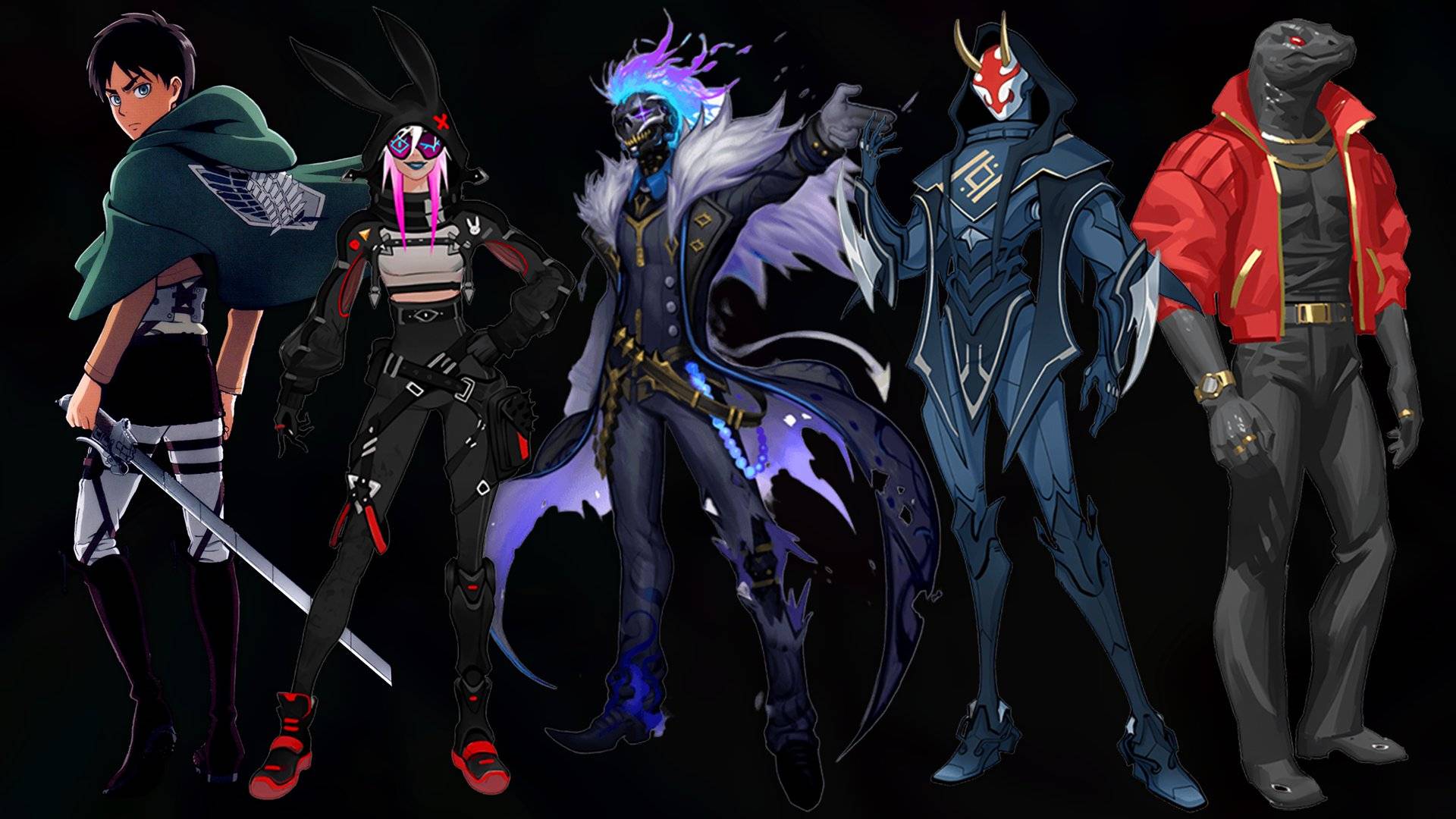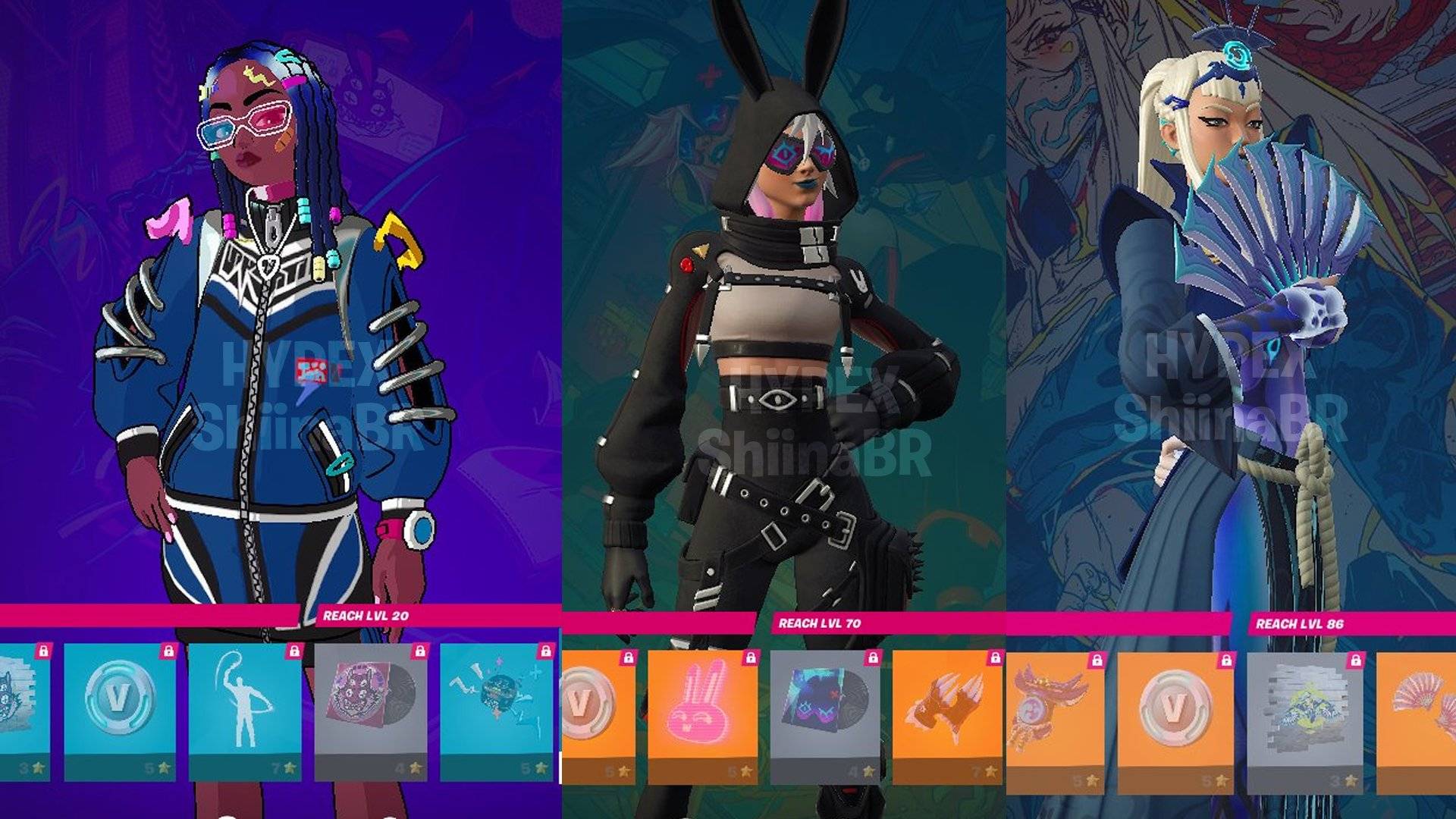 Follow us for the latest updates!
CHECK OUT OUR OTHER STORIES