What does the Crew have for you?
As January comes to a close, a new Fortnite Crew Pack will be available at the start of February.
If you've yet to jump into Chapter 3, the new map is wild and players are finding new ways to love Fortnite each day.
Players can also assemble the "The First Shadows" with their subscription, a themed set of rewards that roll over from September, October and November and December.
Here's what we know about the Fortnite Crew Pack for February 2022.
The new Crew Pack should go live at 8PM ET on January 31st - that's 1AM BST on the 1st of January in the UK.

As of now, we don't know the crew pack details for the month of February, but we're sure this is going to change within the coming days.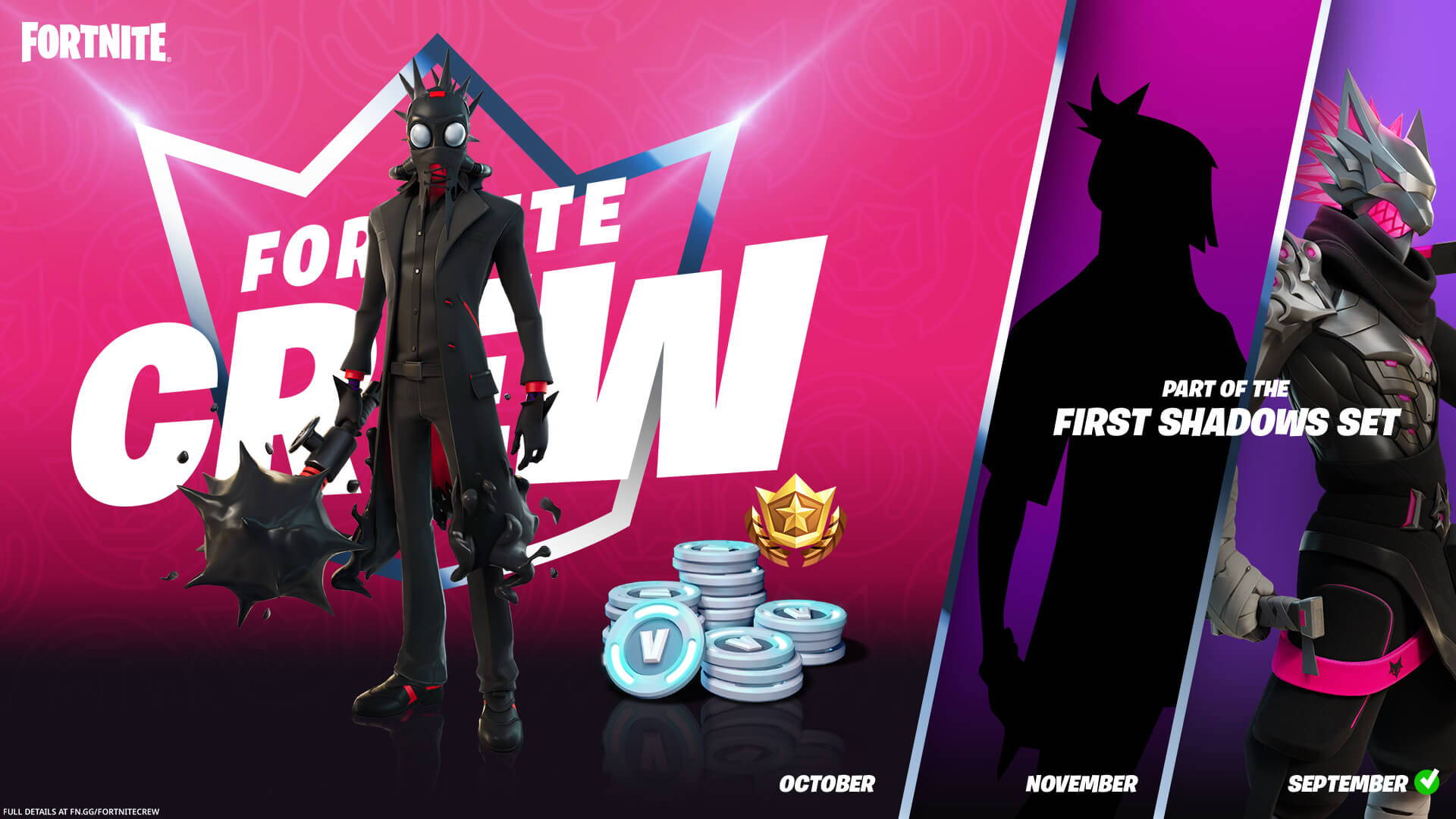 For every month you're an active Fortnite Crew subscriber, you'll unlock a new Stage of the Fortnite Crew Legacy Set for up to six total Stages. The Stages unlock on the 14th of each month during your subscription (at 8 PM EDT / 7 PM EST).
Stage 1 unlocks upon subscribing to Fortnite Crew. The Set includes a Back Bling that evolves, then a Pickaxe that evolves. Find out more in our Fortnite Crew Legacy Set blog post!
Stage 2 is up next!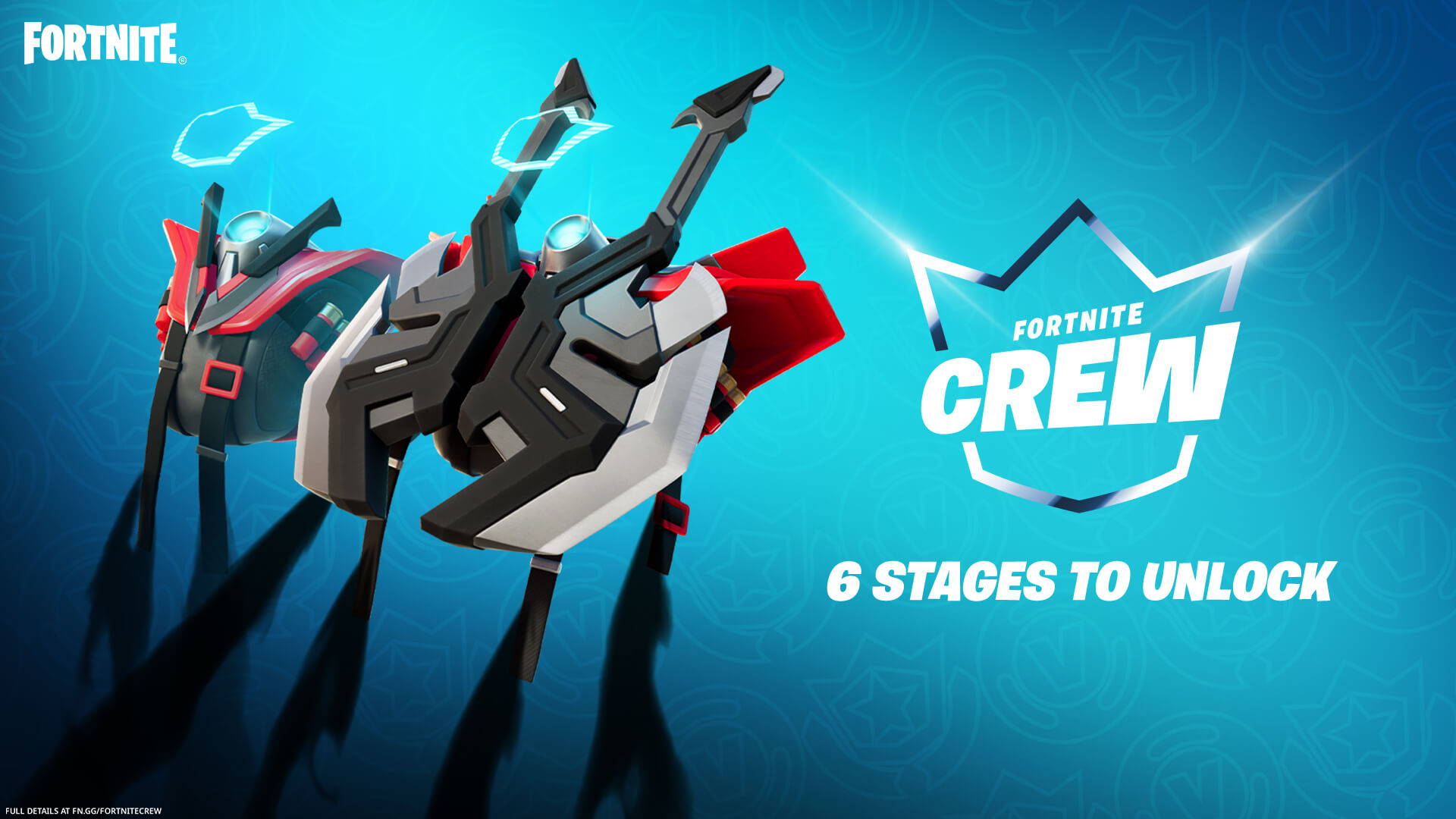 Every month, players can expect to get a series of cosmetics and benefits - usually including an Outfit, Back Bling, Pickaxe and Wrap.
Epic have also thrown in a weekly freebie too - a new loading screen.
You'll also get the current Battle Pass for free. If you already own in, you'll receive 950 V-Bucks instead; that is on top of an extra 1,000 V-Bucks too.
Players can expect:
New Outfit + Set

5 Loading Screens

1,000 V-Bucks

CH2S7 Battle Pass or 950 V-Bucks

First 3 Months Spotify Premium Free for new members
Your Subscription is associated with the platform on which you purchased it (your "Primary Platform") until it is cancelled and is not transferable.

How Does The Battle Pass Work?
If you tend to buy Battle Passes, season after season, this could be for you. With the Fortnite Crew subscription, you'll always get access to the current Season's Battle Pass for free. What's even better is if you buy the Battle Pass and then sign up to Fortnite Crew, you'll get your V-Bucks refunded to you.
To join the Fortnite Crew and start your subscription, you should head to the Item Shop in-game or the Battle Pass purchase screen.
This will give you the opportunity to purchase a subscription.
The cost of the Fortnite Crew Subscription is £9.99 a month in the UK, €11.99 in Europe and $11.99 in the US.
You can cancel your subscription at any time and you get to keep your rewards.
To cancel your Fortnite Crew subscription, go directly in-game to the Fortnite Crew tab.
Even after cancelling your membership, you will be eligbile for rewards until the end of your current billing period.
You'll keep all rewards you've earned from previous packs even once you cancelled.
Follow us for the latest updates!