Fortnite's wide array of missions and quests they implement each season is one that can be daunting for some players upon first glance.
But, completing these quests is well worth the effort, as you'll be able to unlock secret skins and other cosmetic items some players won't have!
We're going to run over how you'll be able to complete the new Covert Ops quests in Fortnite.
How To Complete All Fortnite Covert Ops Quests/Missions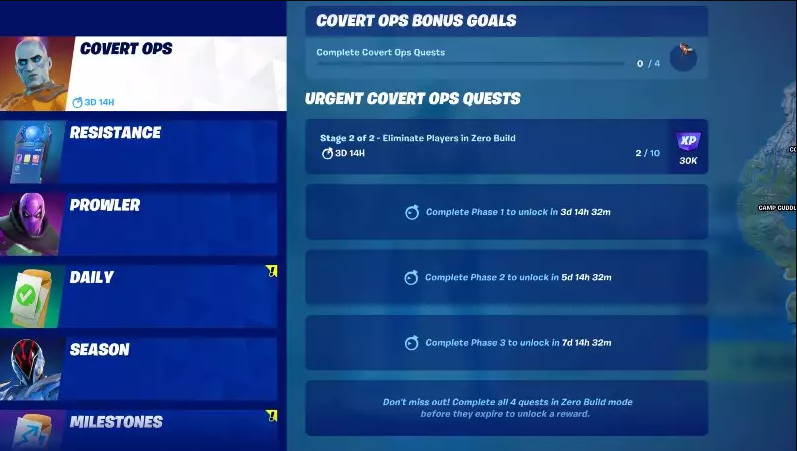 The new set of missions will be good for players looking to get some extra cosmetic items, as players will be able to unlock a brand new pickaxe called "Secret Sledge."
The quests are going to come out in phases, with multiple parts to each phase, but there won't be too many quests to complete as compared to the seasonal missions and Resistance quests.

Below is an active list of all the Covert Ops quests currently present in Fortnite.
(Stage 1/2) Establish a Device Uplink in Zero Build: 30,000 XP

(Stage 2/2) Eliminate Players in Zero Build (10)
Where To Establish a Device Uplink in Zero Build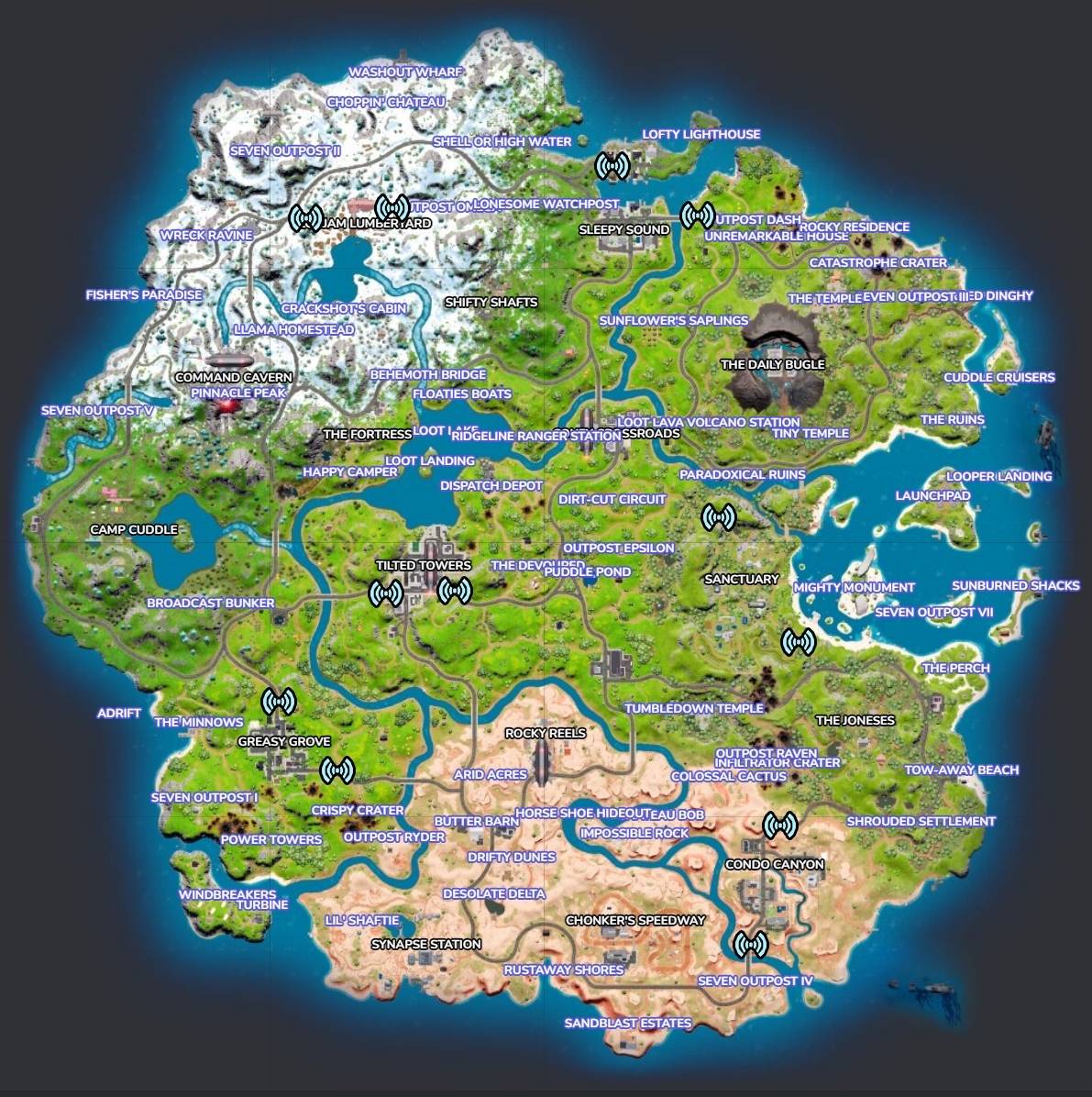 With 12 locations around the Fortnite map, you're only going to have to head over to one location to complete this portion of the quest.
Bascially, head over to one of these marked locations and look for a blue beacon. Once near it, it should prompt you to activate the uplink!