Hogwarts Legacy looks like the game all Potter fans have been waiting for. For a franchise that is so huge, it has yet to produce a very memorable video game to go with it; but that's all about to change.
Hogwarts Legacy, published by Warner Bros. Games under the Portkey Games label, is the love story that all fans have been waiting for and with RPGs seeing a meteoric rise in popularity lately, this game could set the industry alight.
So what do we know about this magical game that Avalanche Software is developing? Here's everything you need to know about Hogwarts Legacy.
Hogwarts Legacy has now been delayed and will officially release on February 10, 2023.
This is a slight delay from when it was originally slated to release during the holiday season of 2022, but not too long for fans to still get excited!
Despite the game featured at PlayStation's State of Play, it is expected to arrive on all platforms. That includes:
PS4

PS5

Xbox One

Xbox Series X/S

PC

Switch
This is confirmed by the Hogwarts Legacy FAQ.
What Is Hogwarts Legacy About?

Hogwarts Legacy is an Open-World, action role-playing-game set in the late 1800s of the Wizarding World we all know and love. As a new student at Hogwarts, entering into your fifth year late, you have the unique ability to manipulate powerful ancient magic hidden in the wizarding world.
This original story allows players to embark on a dangerous journey to uncover a hidden truth of the wizarding world. Your ties to this ancient magic put you on a collision course with a goblin rebellion led by Ranrok, aided by his alliance with the Dark wizard Victor Rookwood, who both present formidable threats to the entire wizarding world.
To unearth the mysteries behind ancient magic and stop Ranrok's rebellion, you'll need a friend and mentor to guide you along the way. Enter Professor Eleazar Fig, whose investigations into rumors of a goblin rebellion have earned him an uneasy skepticism from the Ministry of Magic.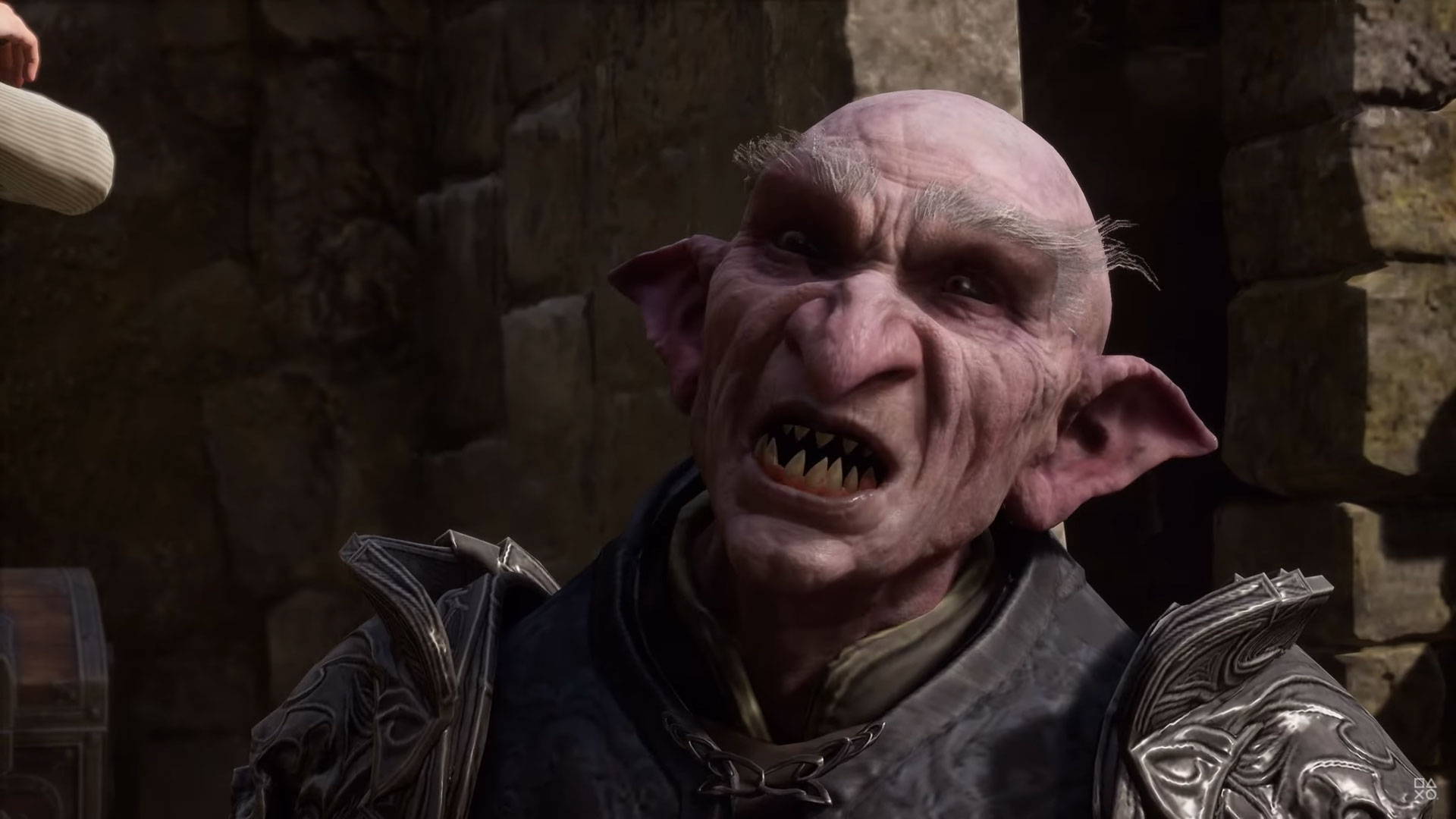 REBELLION! A Goblin rebellion is rumoured to threaten the wizarding world
Watch 45 minutes of gameplay below!
We're expecting the game to retail at £59.99-69.99/$69.99-79.99.
There's apparently no in-game purchases or micro-transactions.
What's great about this game is it features all your favourite and memorable aspects in the movies and books. From exploring the castle grounds and surrounding towns, to solving magical puzzles and dueling with enemies - there's something for everyone.
As you can expect in any RPG, your character has a lot of customisation options so you can be the wizard/witch you truly want to be.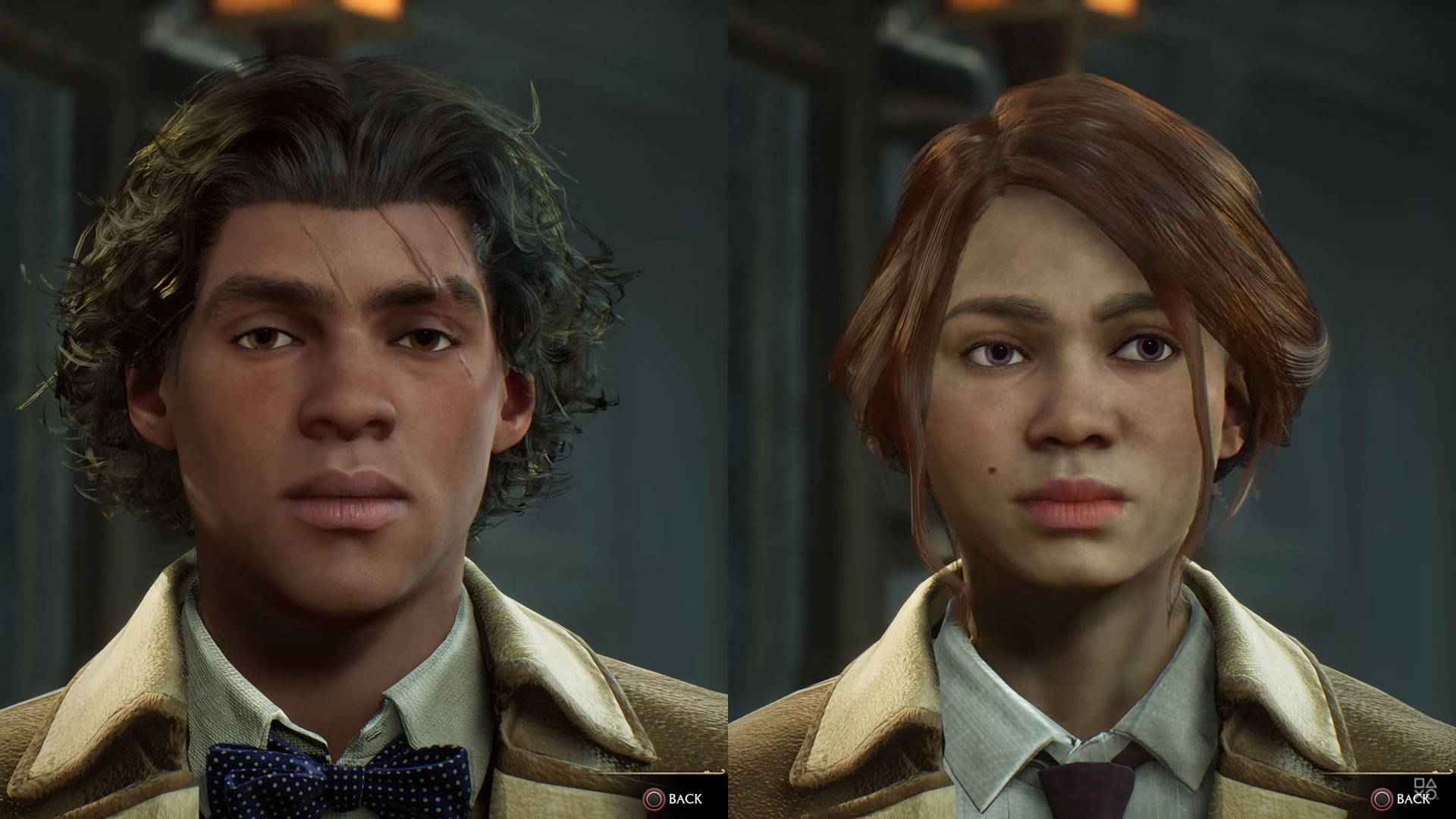 WITCH STYLE WILL YOU CHOOSE? Customise your character as you wish!
Not only that, but you'll be able to choose which house you want to assign yourself to!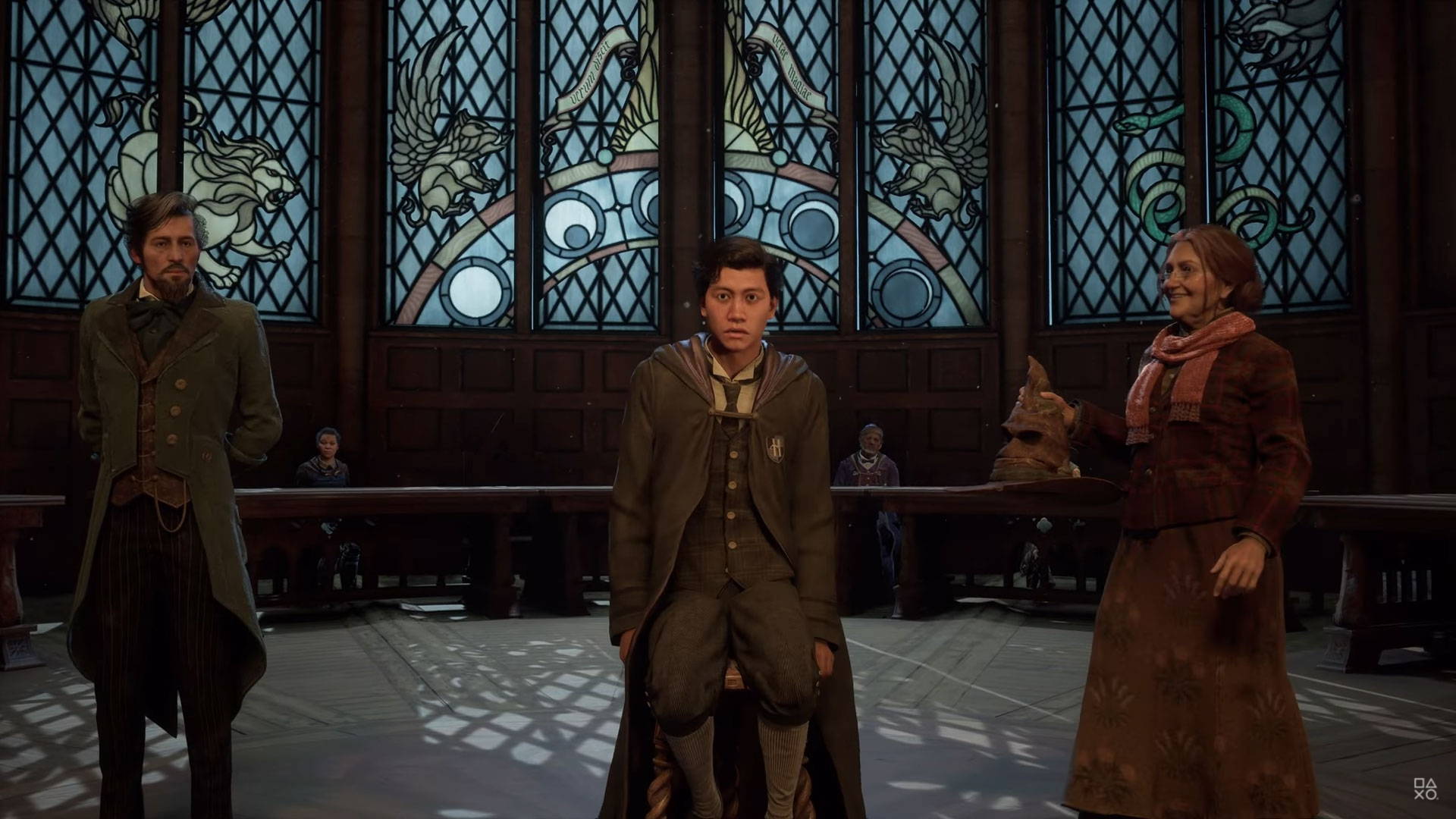 SORTED: Are you team Gryffindor, Hufflepuff, Ravenclaw or Slytherin?
Of course, it wouldn't be an RPG without a skill tree and the ability to upgrade your character abilities how you want.
Completing tasks in the game will earn you XP and allow you to upgrade your spells, plants and potions to increase their power. Focusing on specific talents will let you play your way.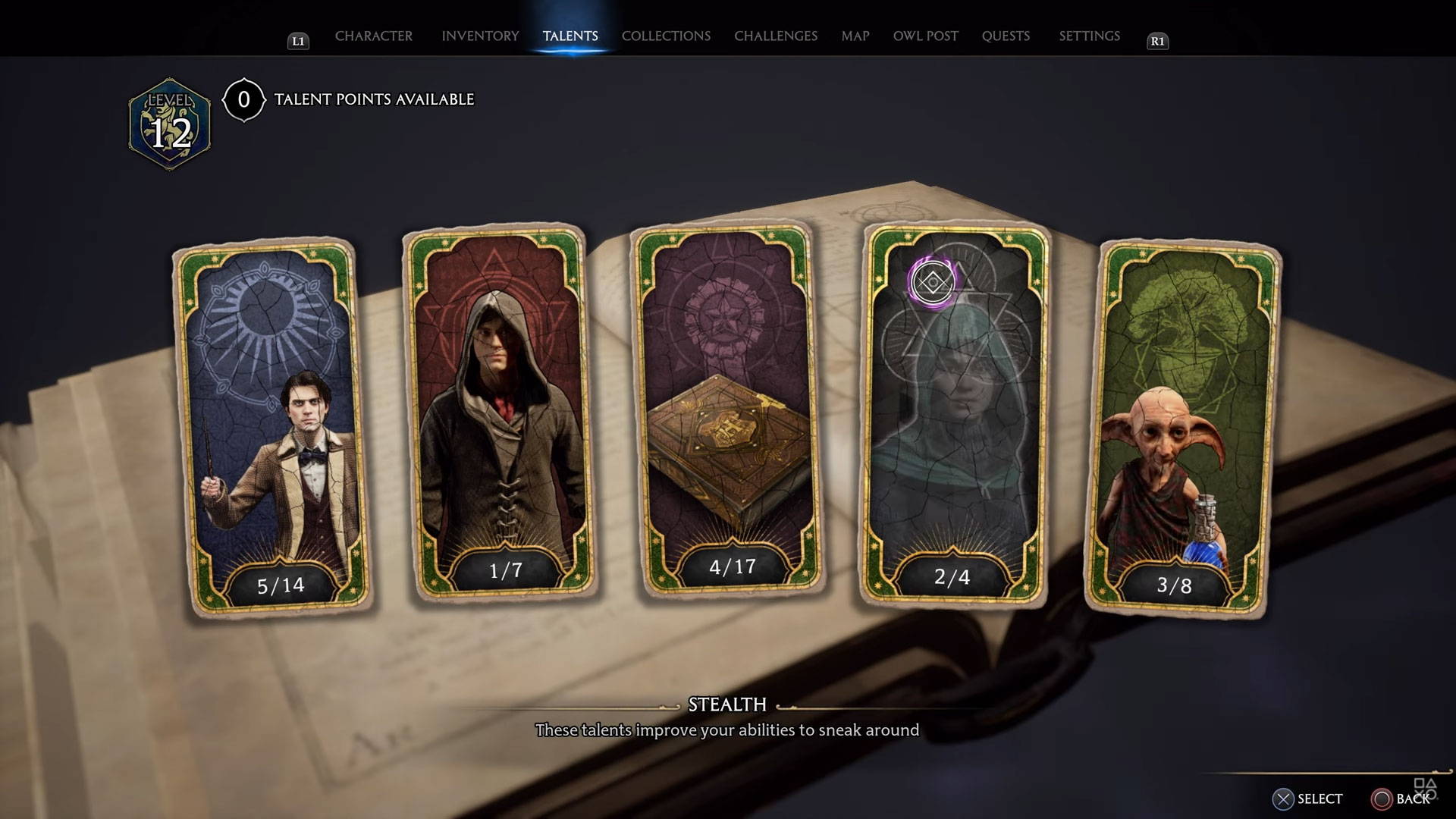 TALENTED: Will you upgrade your stealth or your magical capabilities?
Collect and loot so you can craft or upgrade your gear to maximise your skills and customise your experience.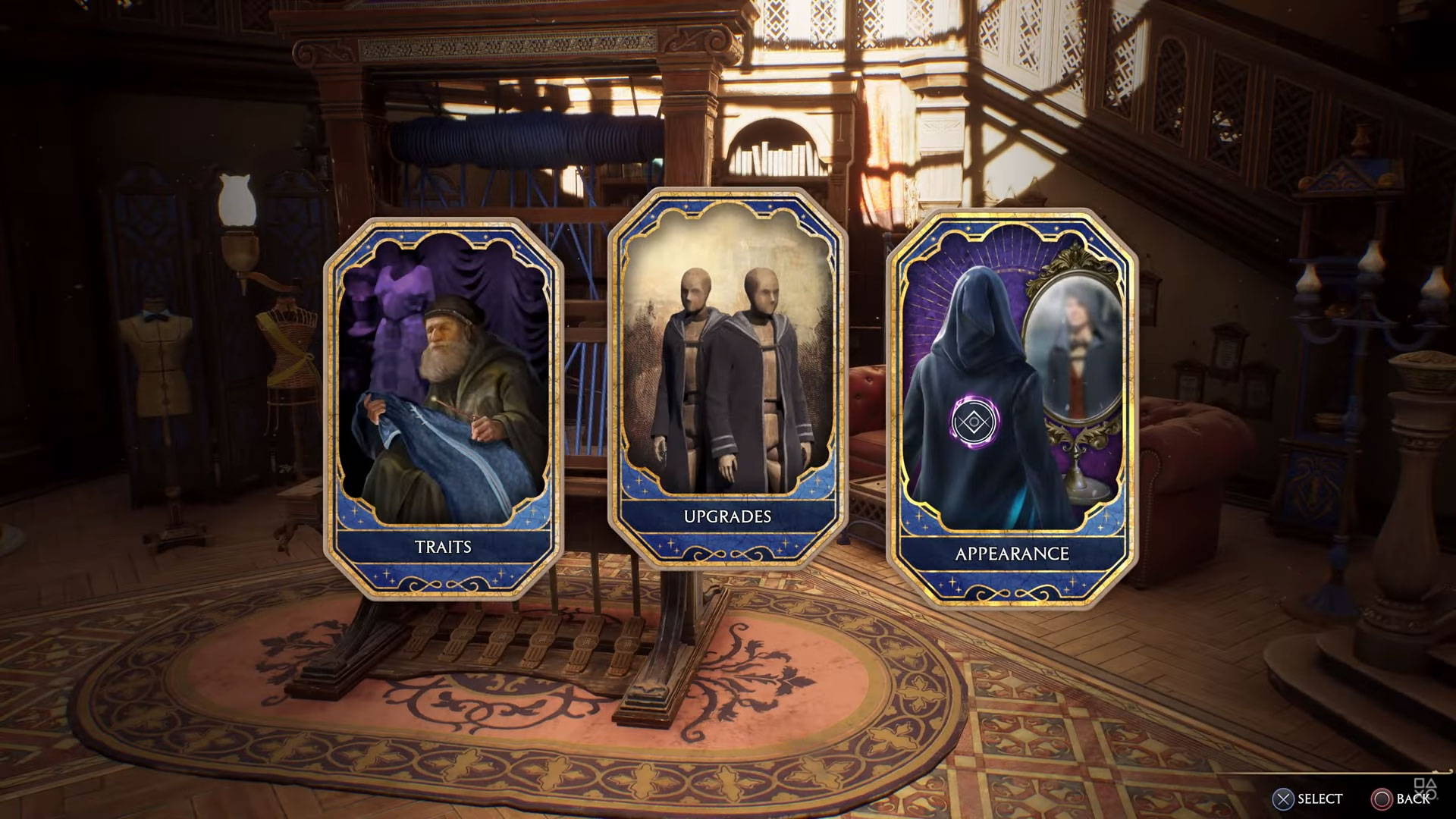 UPGRADES: Become better, faster, stronger
I'm sure like all of us, you've wanted to attend some of the Hogwarts classes and see what a typical day in the life of a Hogwarts Student is like? Hogwarts Legacy allows just that!
You'll begin your studies attending classes such as Charms, Defence Against The Dark Arts, Herbology and Potions to name a few.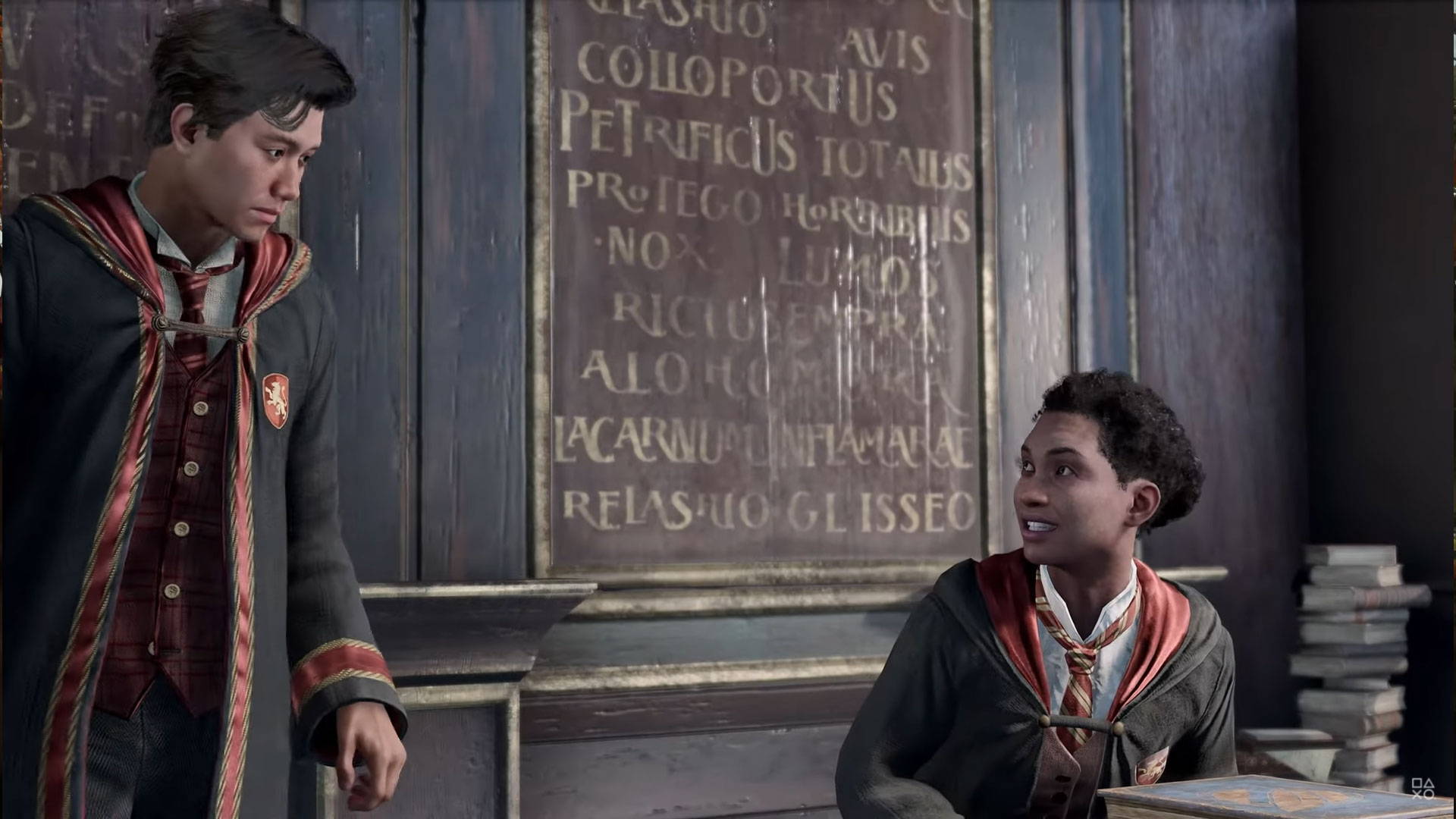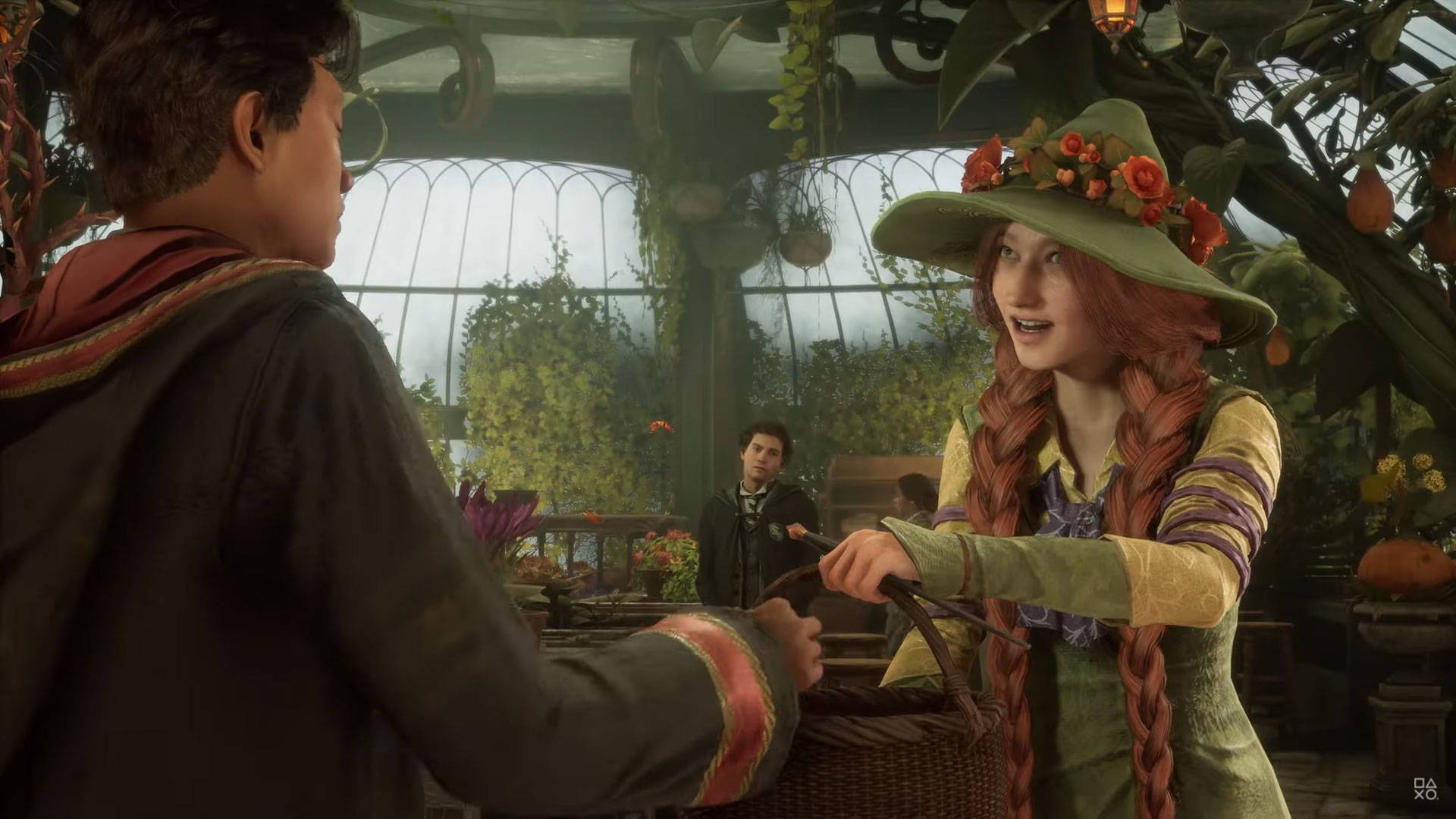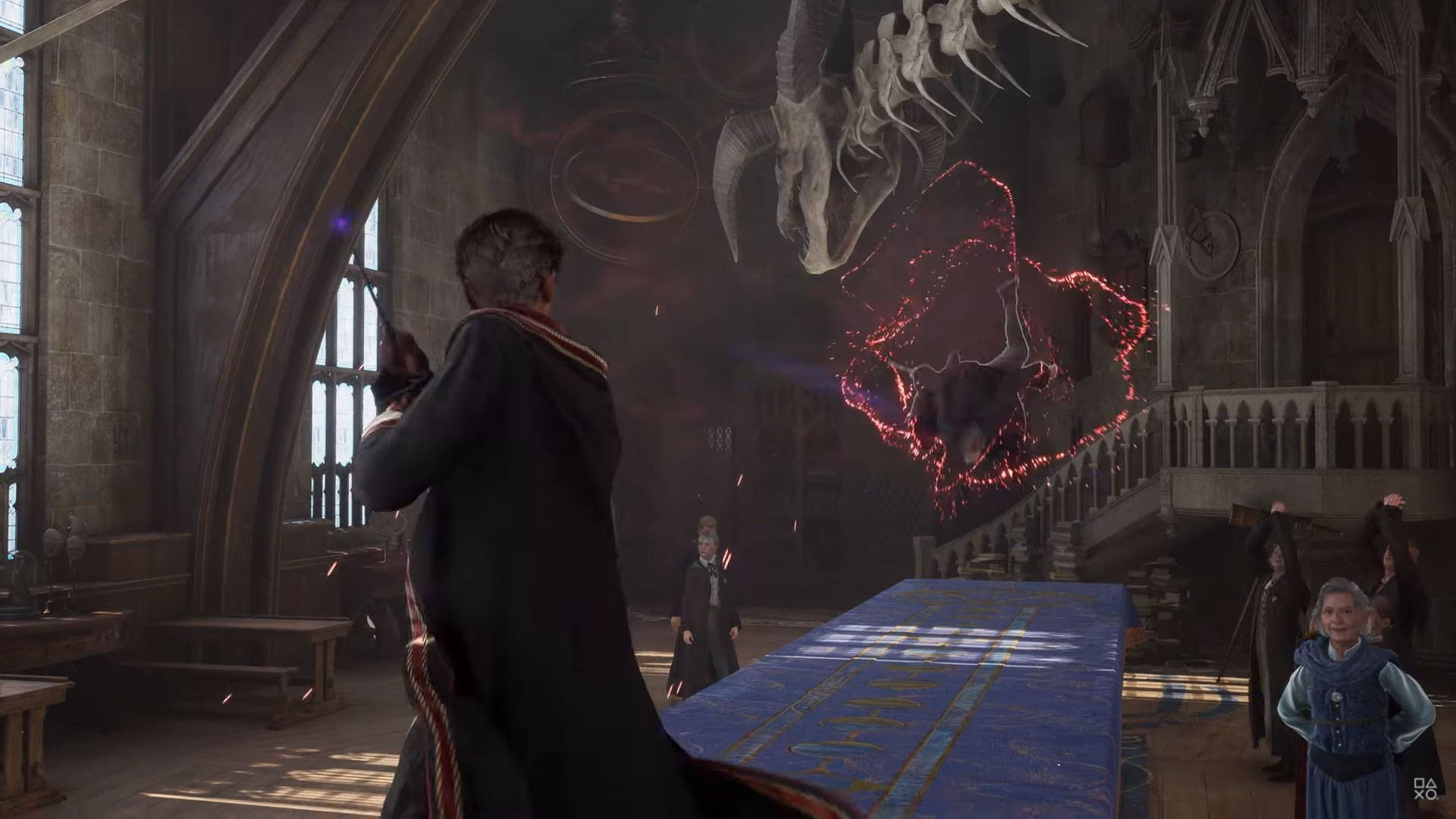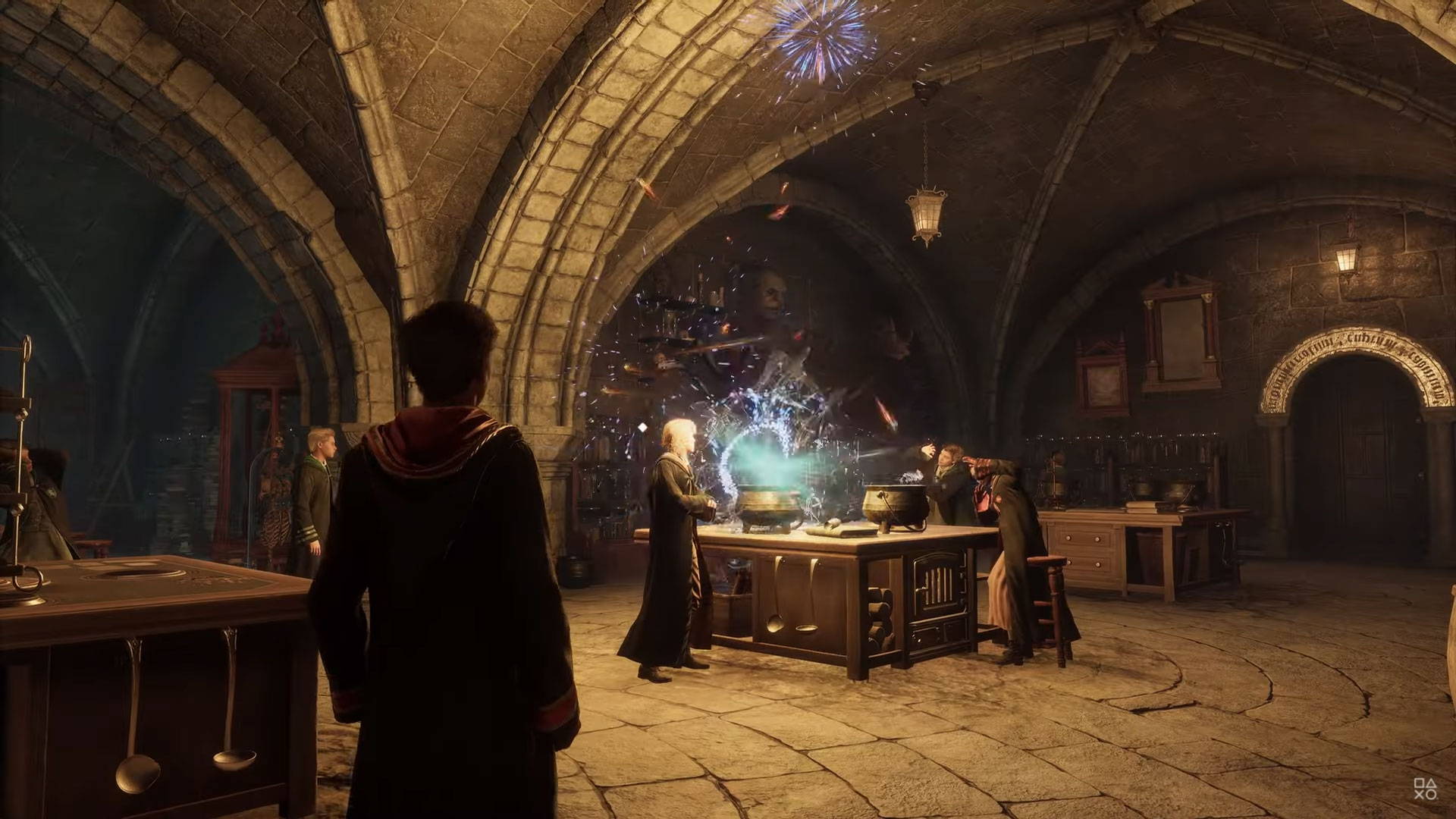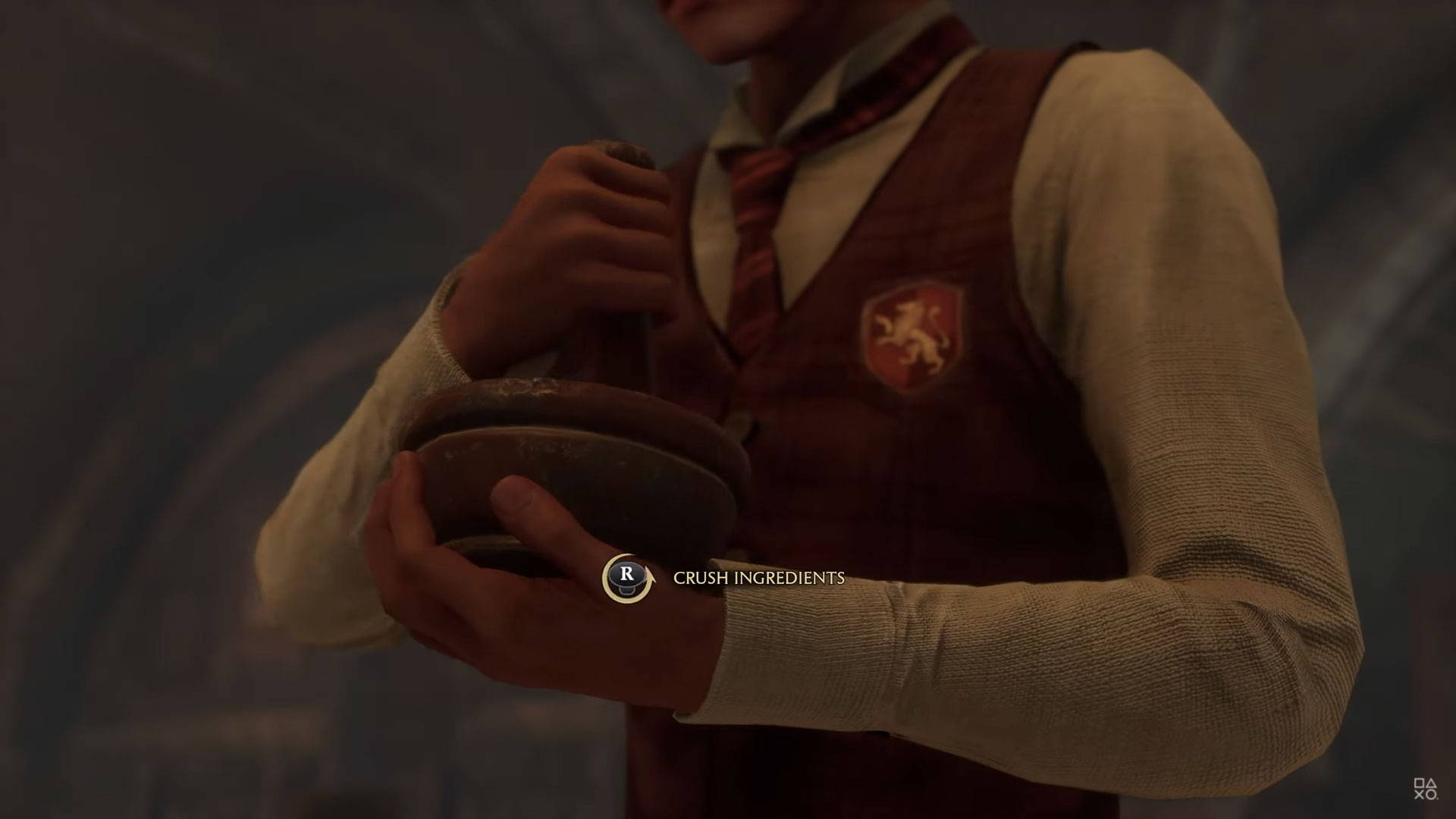 CLASS IS IN SESSION: Participate in classes as your favourite Potter characters did
As you'd hope, you'll get full reign of exploring Hogwarts in all its glory. You can roam the grounds as your favourite Potter characters did, as well as explore hidden dungeons and complete puzzles.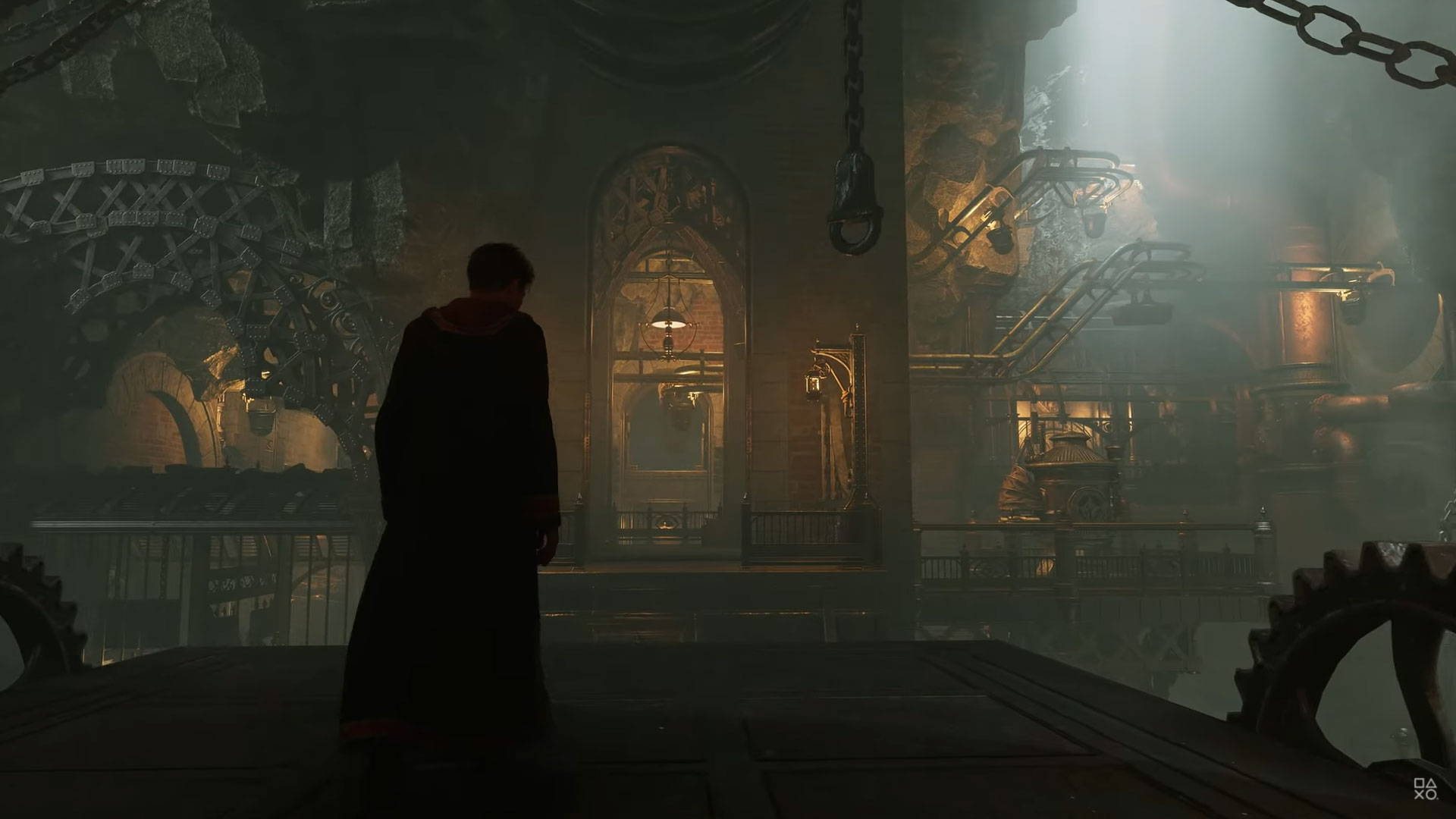 FAMILIAR TERRITORY: Explore the familiar sights of Hogwarts, set in the unfamiliar 1800s
The world isn't just confined to the Castle itself, nor is it limited to the Castle Grounds. Players can go on to explore iconic locations such as Hogsmede and even seek out Hamlets dotted around the world; with the seasons changing as you progress through the school year.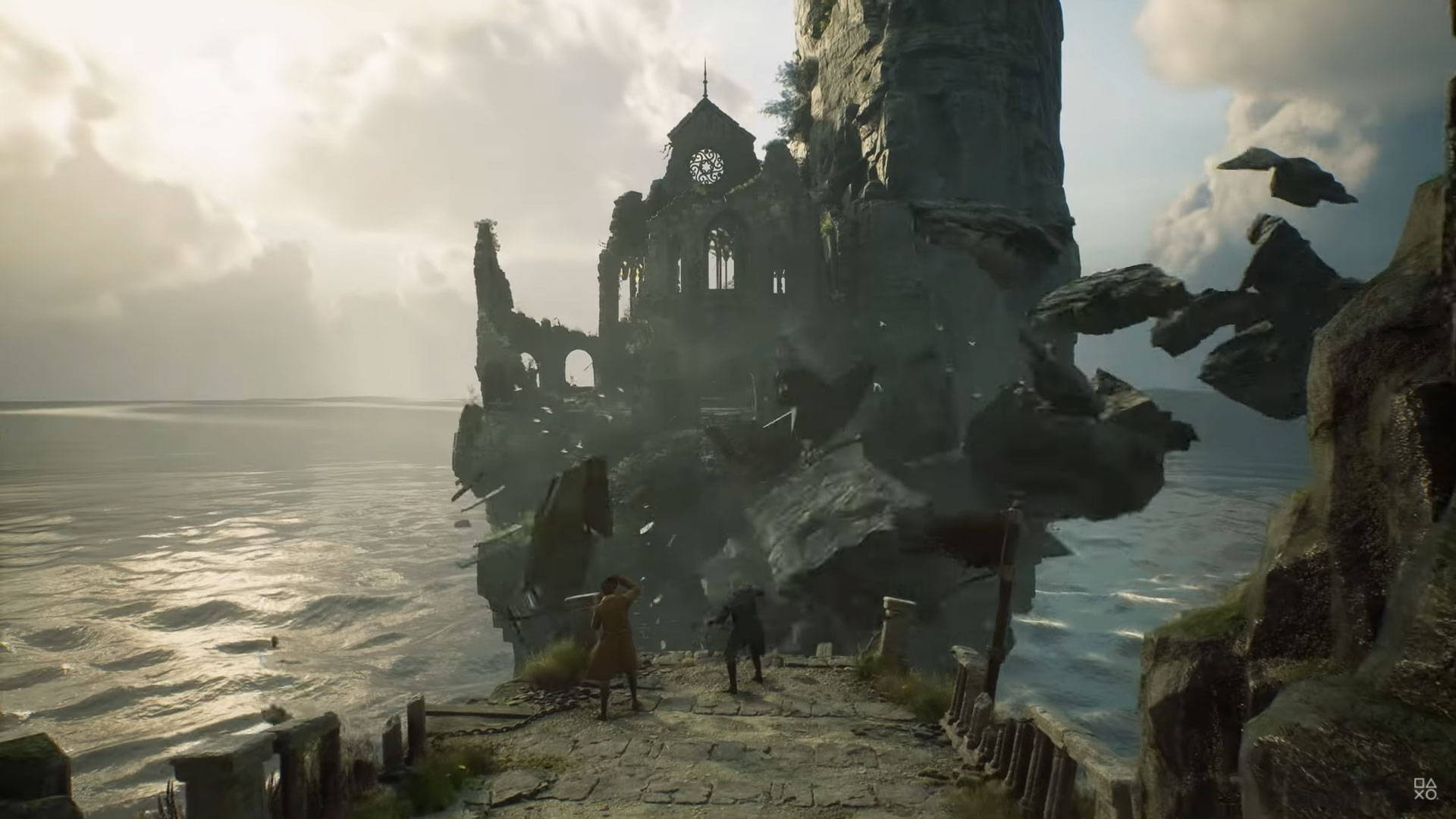 LIMITLESS: There's more to explore than just Hogwarts...
Places like Hogsmede provide reliable and great places to buy resources and even come into contact with enemies.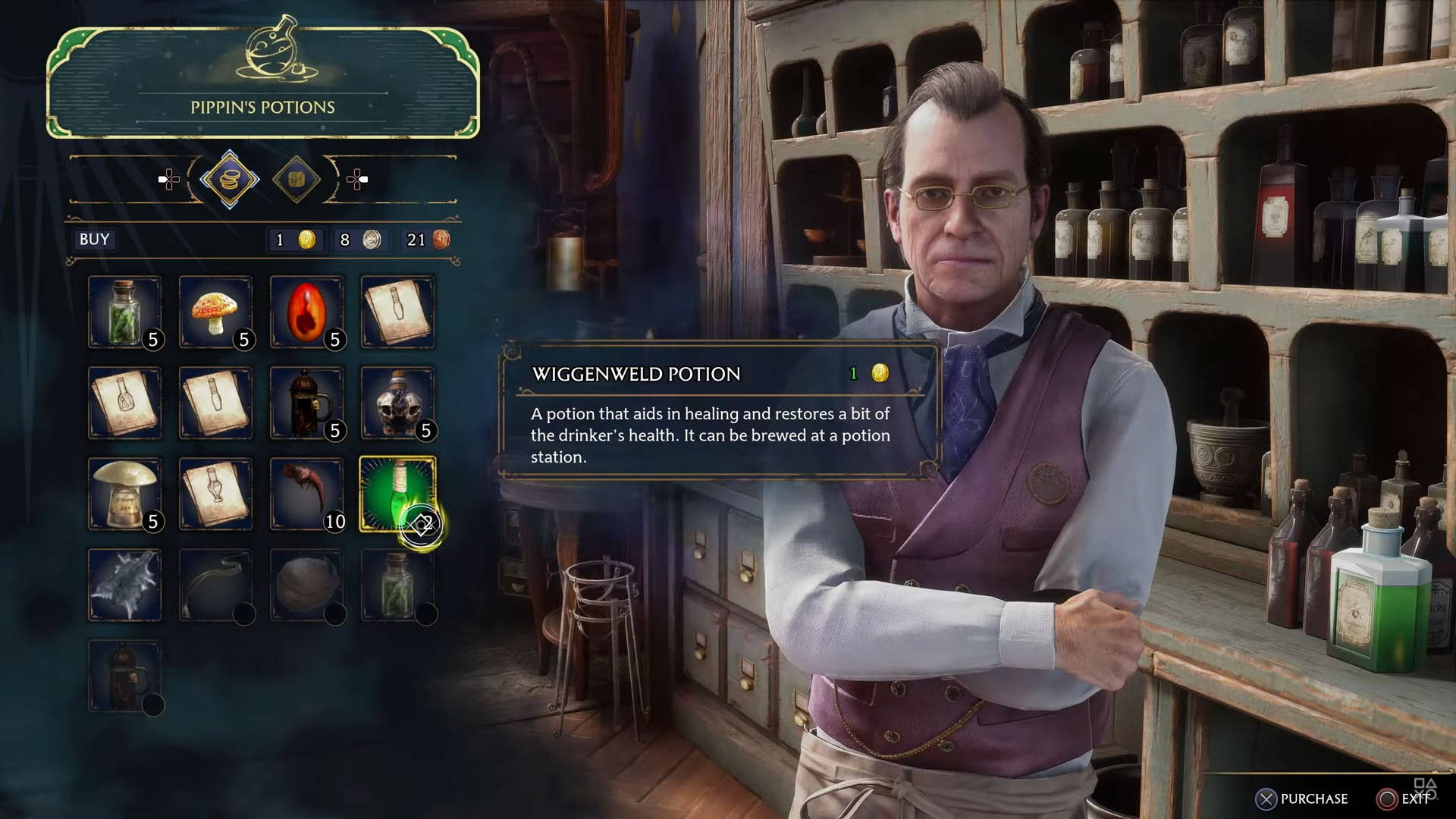 The world must be pretty big considering you're given the chance to learn to use your broom in order to explore the world...
BROOMING HELL: Without a doubt the coolest thing in the game
Combat is a huge part of the game's mechanics and appears to be the most detailed form of Wizard combat to date.
Familiar spells and charms return such as Expelliarmus, Repugno, Acio, Diffindo, Incendio, Leviosa, Descendo and Confringo; its even been teased you could learn the most harmful curse (Avada Kedavra). Mastering these will be crucial in your fight to take down your opponents and save the day.
You'll also need to master the shield charm as well as the evade mechanic to avoid taking damage and keep on top of your foes.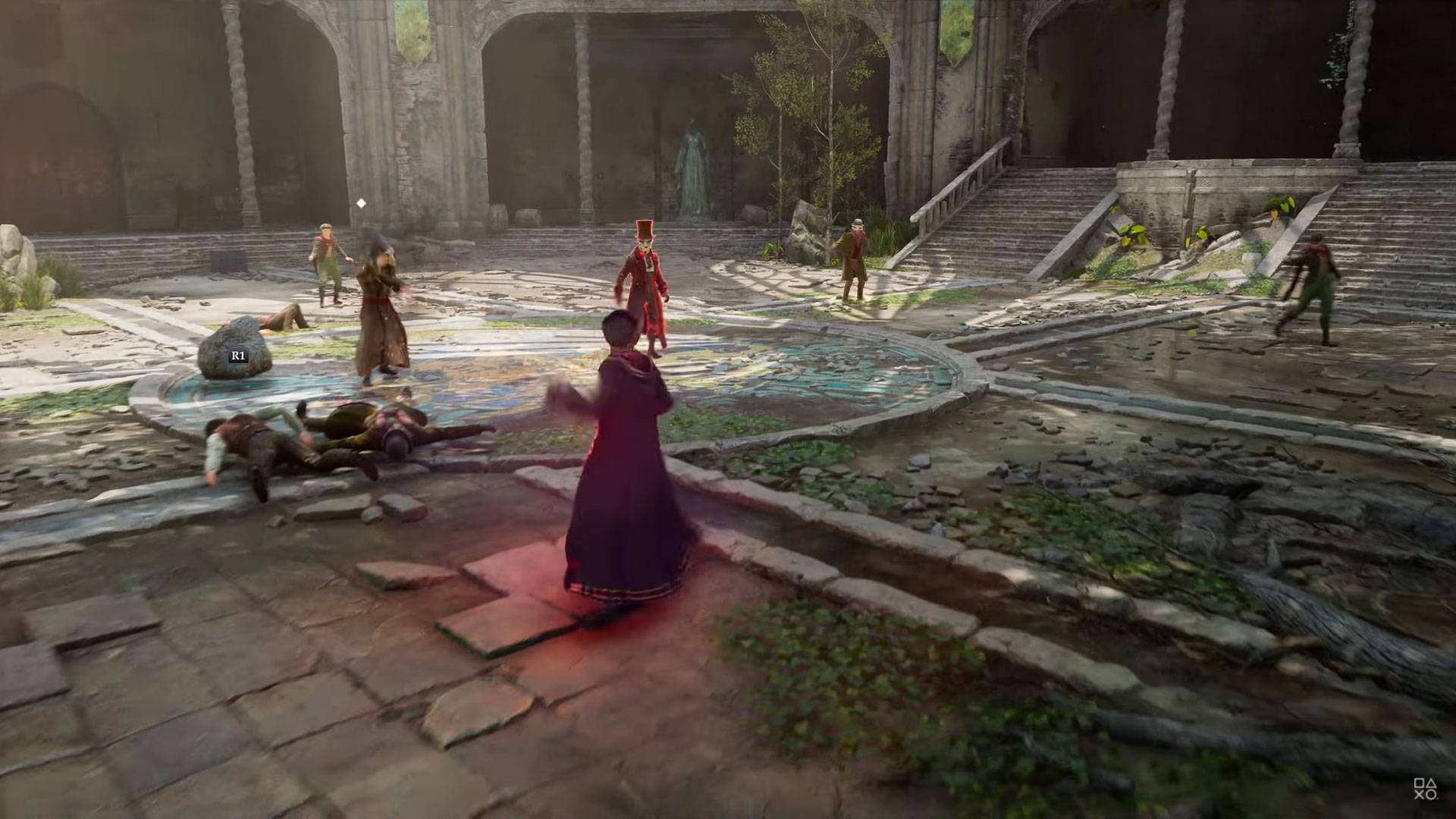 WANDS AT THE READY: Fight creatures and Wizards of all kinds
Alongside an array of finishers, you'll also be able to use the mysterious magic that even your professors don't understand...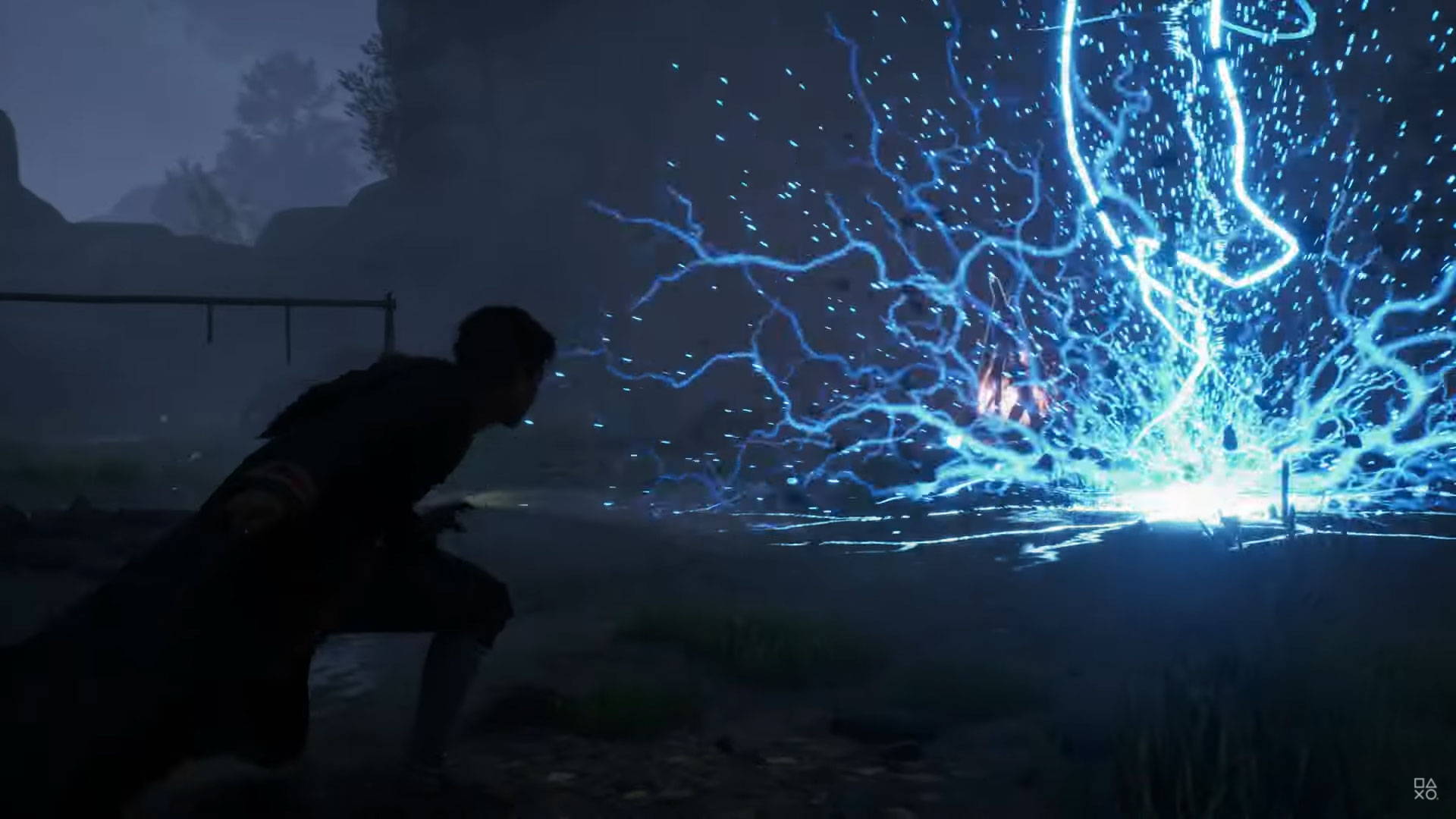 MAGICAL: There's magic even hardcore fans won't have seen before
Combat isn't just about who has the better wand skills, you can also give yourself a boost by brewing potions to make your attacks more powerful. You can also use plants to deter your enemies by setting traps or incapacitating them.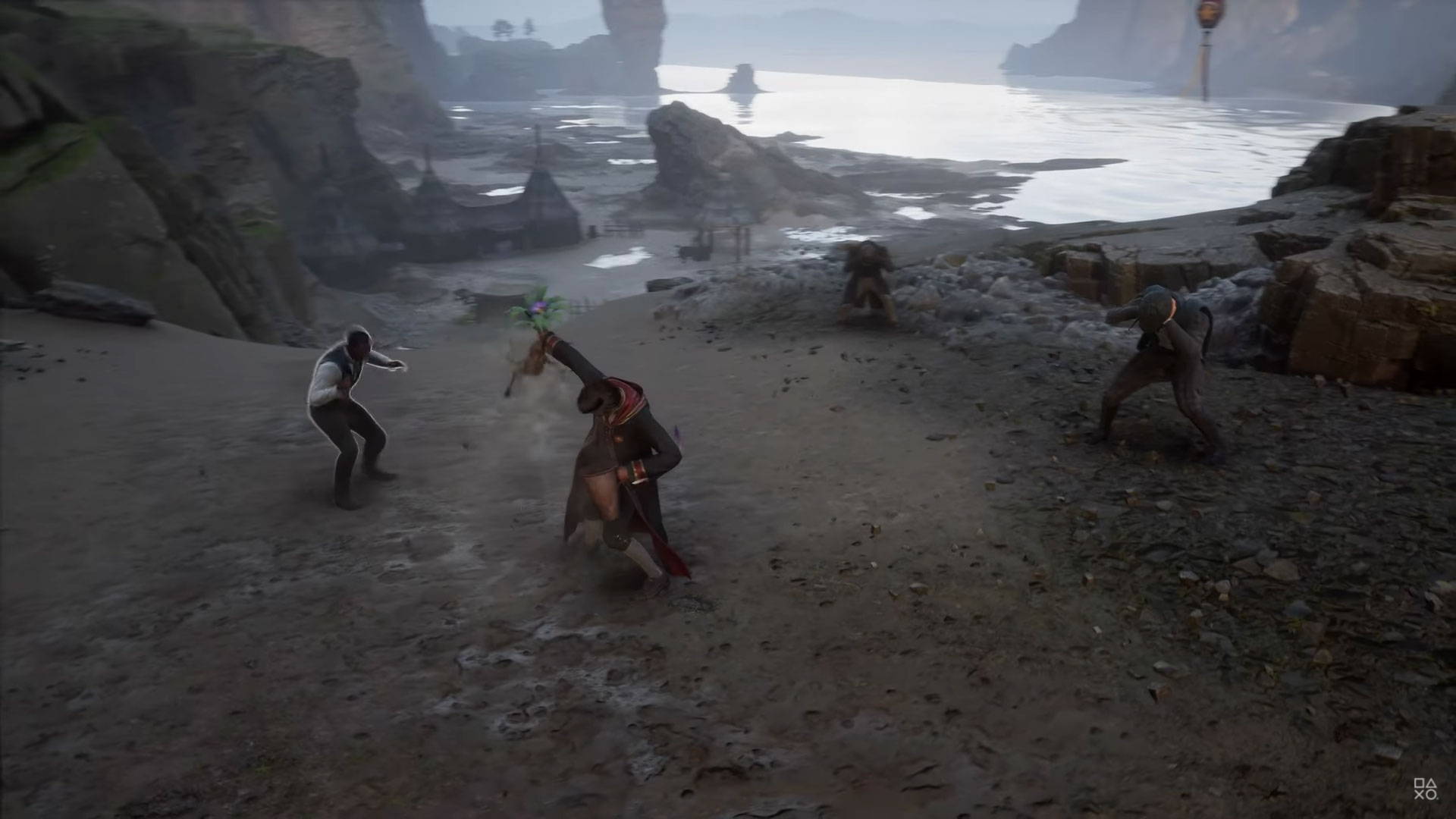 SCREAM: Unleash Mandrakes to incapacitate enemies
Witches and Wizards are not the only things to worry about, beasts and creatures lurk around the world for you to interact with.; some of which have been corrupted by a magical force.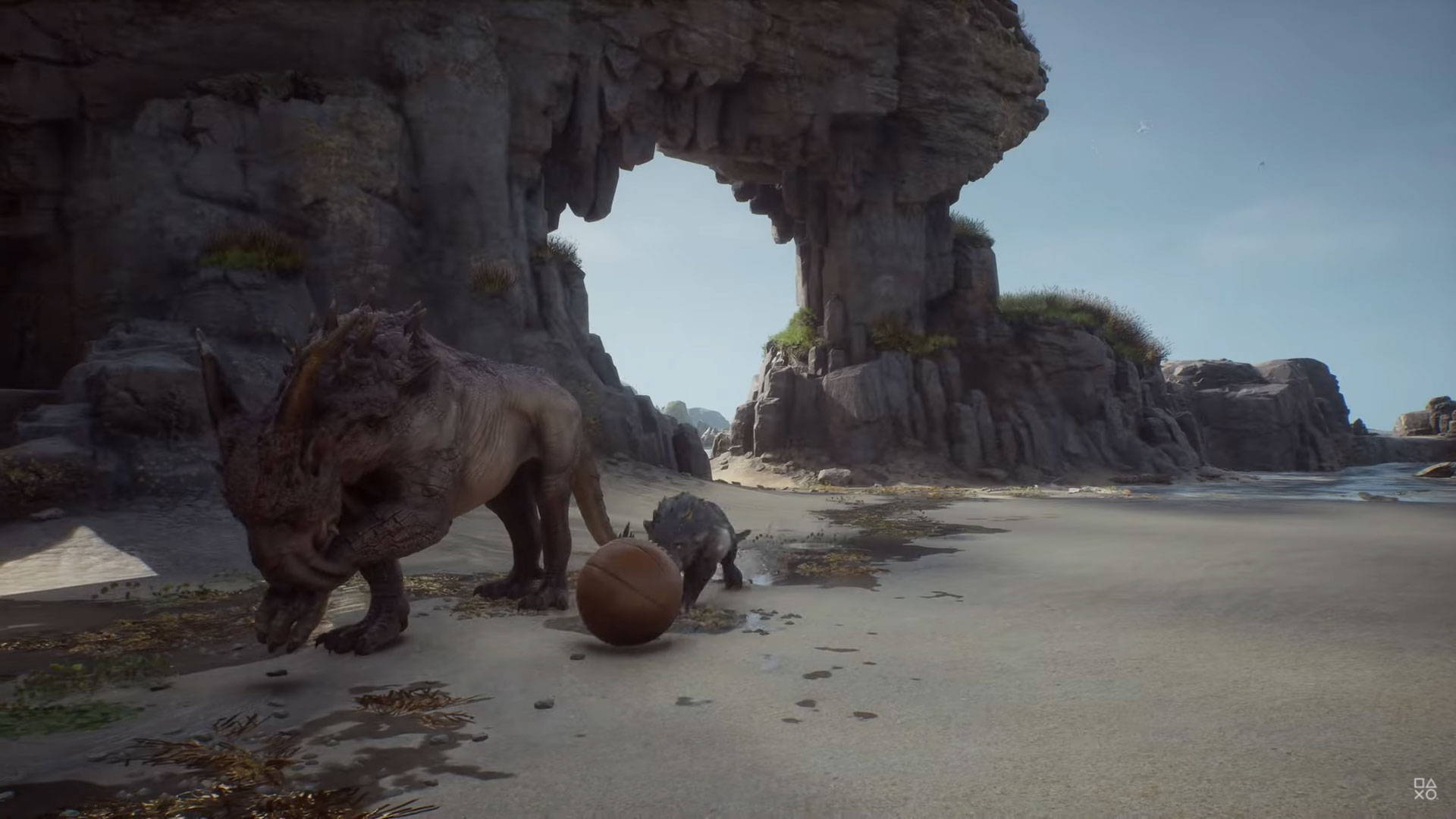 BEAST MODE: The beasts you come to know, love and even fear will be present
That's right, the room that always sense what you need, is available in the game. It acts as a base camp for your character, leeting you customise your gear, your character, brew potions and even store beasts you've managed to capture.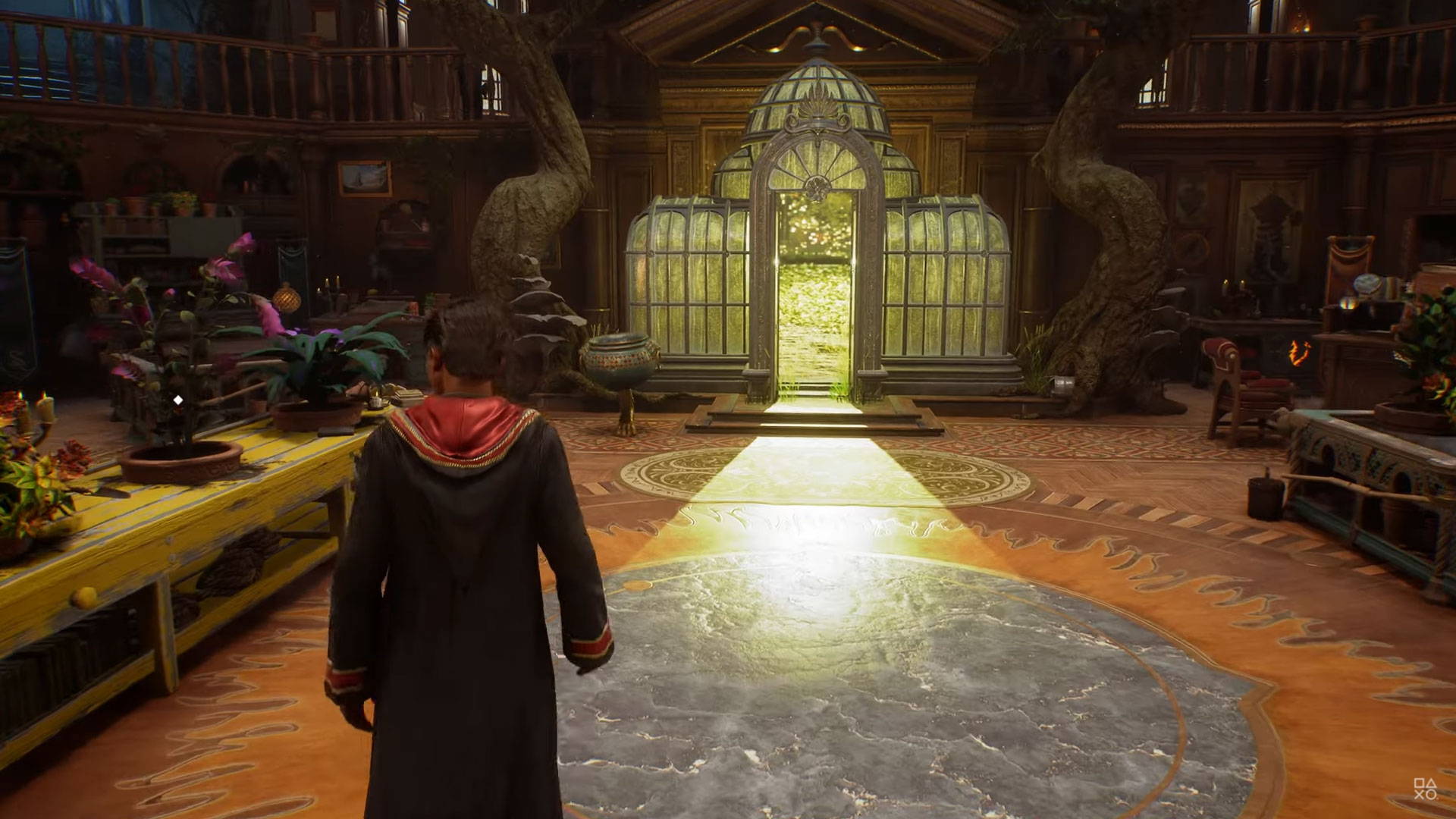 REQUIREMENT MET: Take time to catch up on your peers here
In your Vivarium, you can customise your world the way you want. Building cottages, customising the land and interacting with your beasts.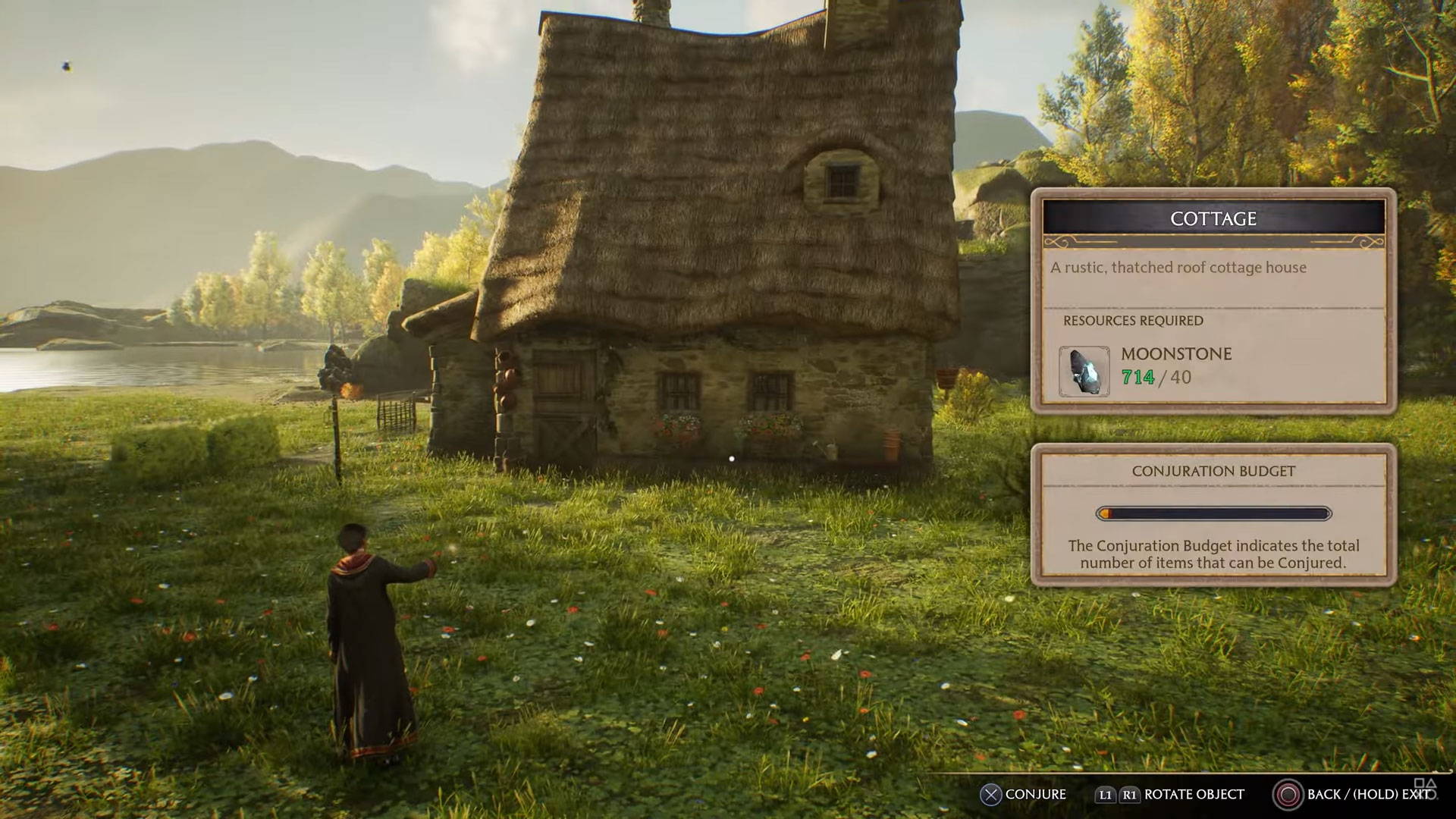 BUILD YOUR WORLD: Take some time out of Hogwarts to build your own world
Just like any RPG, you will be given the chance to pair up with unique companions that will aid you on your journey. The companions will likely unlock new opportunities and skills with them in your party.
While there are many companions to pair up with, here are some of the highlighted companions at your disposal.
While Professor Fig is not a typical companion, he's a pillar of the game in terms of companionship and guidance. Working alongside him, you'll be aiming to prove whether the rumours of a Goblin rebellion are true.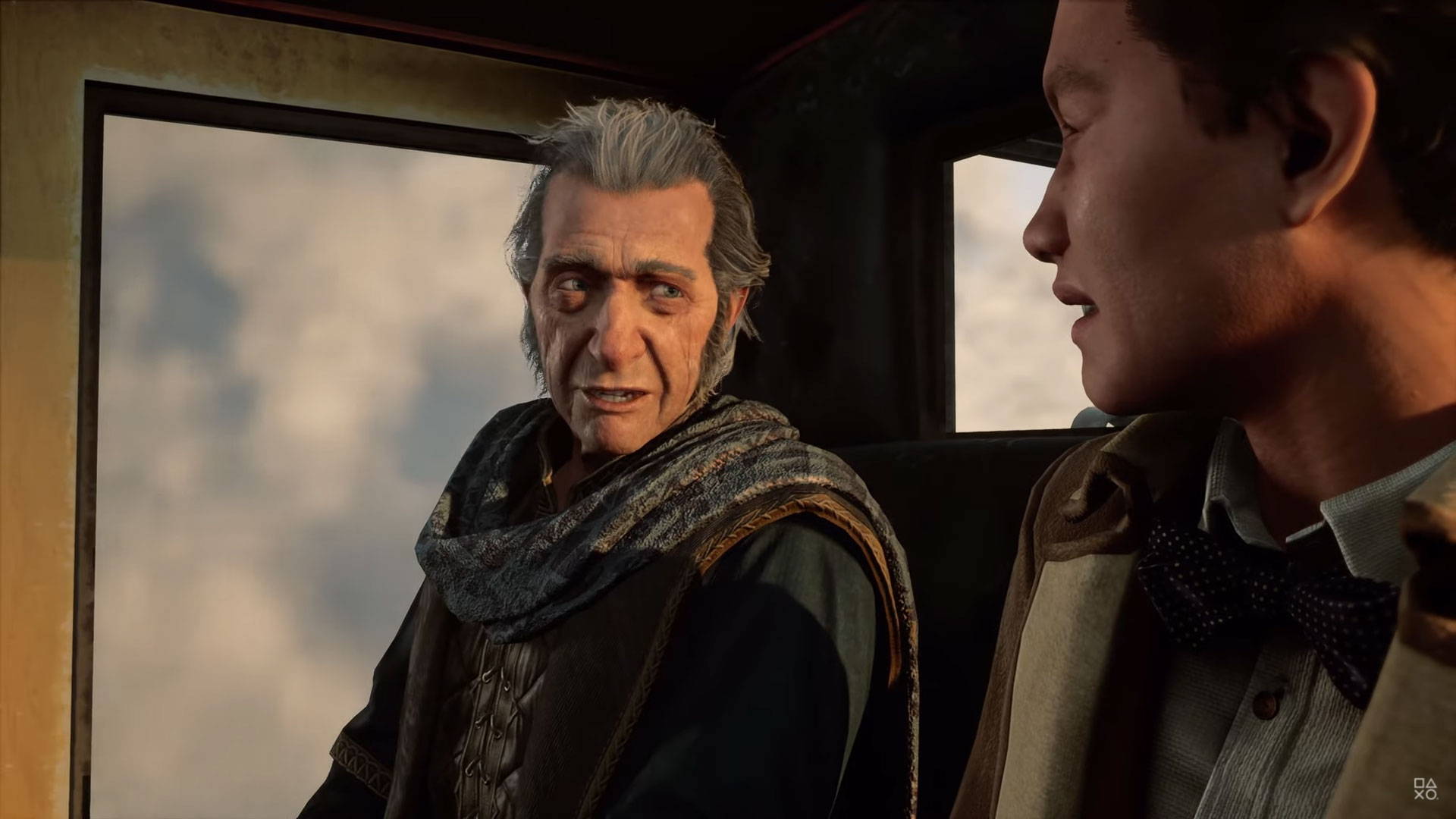 Natsai Onai is a brave adventurer driven by the justice she seeks.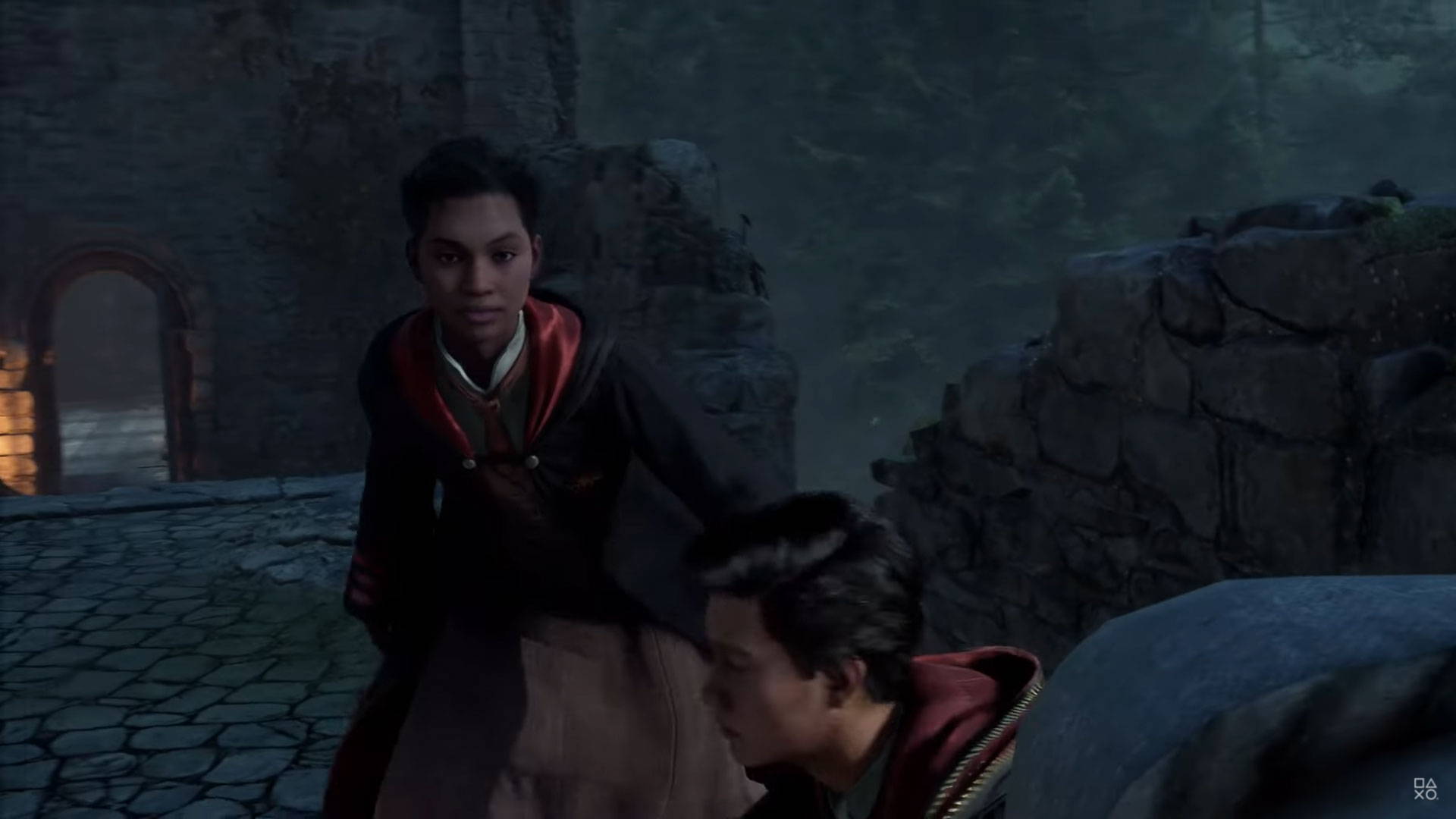 Poppy Sweeting has a kind heart and loves magical beasts, connecting to them more easily than humans.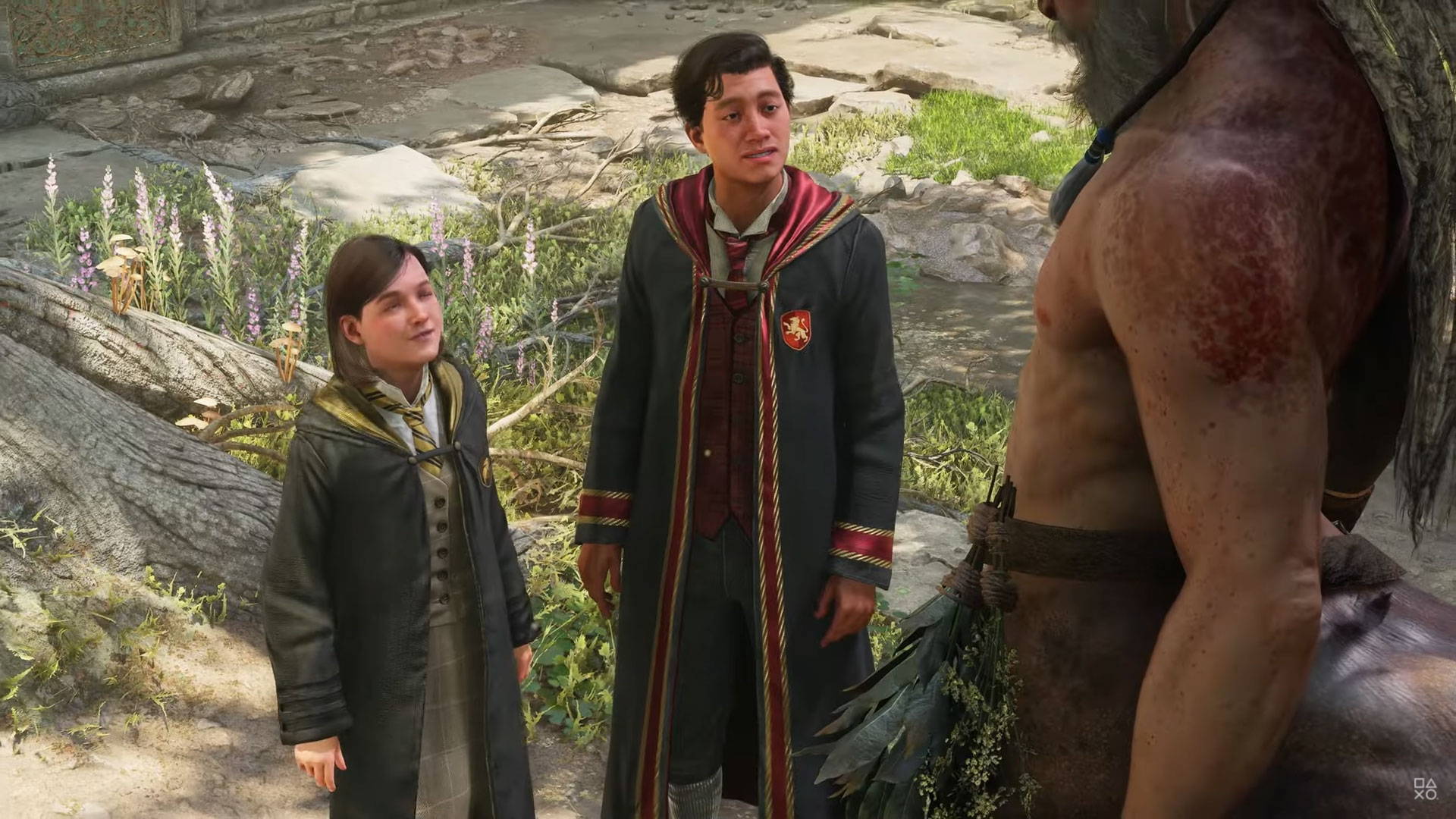 Unafraid of detention or breaking rules is Sebastian Sallow, who is a charismatic Slytherin with a troubling family secret.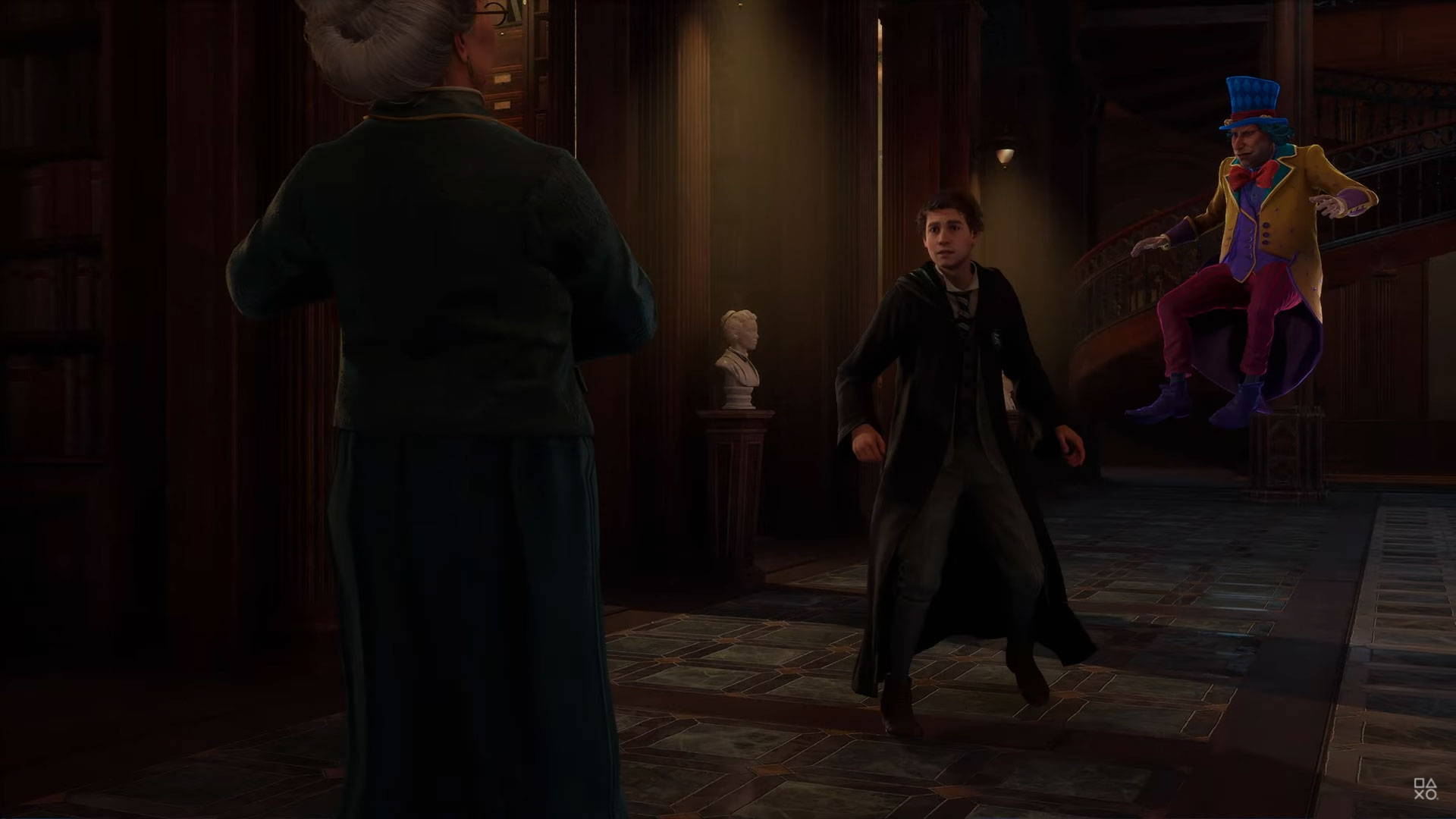 Does Hogwarts Legacy Have Multiplayer?

No, Hogwarts Legacy is a single player only game, there is no multiplayer or co-op mode. While there's no ruling out the possibility of a multiplayer functions down the road, this game is intended to be single play only.
While DLC has yet to be confirmed, in-game purchases and micro-transactions are not included.