League of Legends next update, patch 11.14, will arrive next week.
Following the light 11.13 update, we're expecting a much bigger array of changes to champions.
As for skins, we'll be getting a number of new Sentinel themed skins and a brand new Prestige skin for Pantheon.
Here's what's new in update 11.14 for LoL.
The 11.3 update will arrive in League of Legends on Thursday 8th June 2021.
Here's roughly when you can expect the update to roll out:
3 am PT(NA servers)

5 am GMT (EUW servers)

3 am CET (EUNE servers)
Darius

Passive Bonus AD increased to 30-230 (was 20-205)

E Cooldown decreased to 24-14 (was 25-18)

Garen

Q MS increased to 35-45% (was 30%)

Graves

AD increased to 68 (was 66)

Illaoi

MS increased to 350 (was 340)

Ivern

E Shield increased to 80-220 (was 80-200)

Rek'sai

Unburrowed Q damage per hit increased to 21-45 (was 20-40)

Burrowed Q damage increased to 60-200 (was 60-180)

Seraphine

Q damage increased to 60-120 + 45-65% AP (was 55-115 + 40-60% AP)

Taric




Q Mana cost decreased to 65-85 (was 70-90)

E Mana Cost decreased to 40 (was 60)
Akali

Q can no longer be cast duirng E

R min damage down to 60-200 (was 75-215)

R Max damage down to 180-600 (was 225-645)

Karma

AD decreased to 51 (was 54)

Malzahar

HP decreased to 510 (was 537)

Q AP Ratio decreased to 0.55 (was 0.65)

Nocture

Passive is now 50% effective on minions

Shaco

HP decreased to 560 (was 587)

MS decreased to 345 (was 350)

Xin Zhao

W cooldown increased to 12-8 (was 12-6)

Ziggs

Mana reduced to 420 (was 480)
Dr Mundo

Level 1 Attach Speed increased to 0.72 (was 0.67)

Attack speed ratio still 0.67

P Health regen change to 1 to 2% (was 2%) (scales with character level)

P cooldown incresed to 60-15 (was 45-15)

Q monster cap increased to 350-500 (was 300-500)

Q health cost refund on monsters is now 100%

E bonus damage to monsters increased to 200% (was 140%)

E always punts small monters immediately

Lillia

Stats

HP regen decreased to 7.5 (+7.5) (was 9 (+.75))

Armor increased to 22 (was 20)

Passive [New]: Lillia heals 18-120 HP over the duration against large monsters, 12-189 against champions. Lillia can only heal off of one monster at a time.

Damage: 6% of max health + 1.5%100 AP of max health (monster cap unchanged)

Q

Mana cost increased to 65 (was 45)

Move speed max stacks decreased to 4 (was 5)

Move speed per stack changed to 3/4/5/6/7+ 3%/100AP

Move speeed duration increased to 5.5 (was 5)

Stack falloff time increased to 1.5 (was 1)

Cooldown changed to 6/5.5/5/4.5/4 (was 4)

Base damage (magic and true) increased to 35/50/65/80/95 (was 30/45/60/75/90)

W

Damage increased to 70/90/110/130/150 +35% AP (was 70/85/100/115/130 +30% AP)

E

Cooldown decreased to 18 was 12

Slow changed to 40% (was 25/30/35/40/45%)

Damage changed to 70/95/120/145/170 (was 70/90/110/130/150)

R

Damage AP ratio increased to 40% (was 30%)

Sleep duration reduced to 1.5/2/2.5 (was 2/2.5/3)

Initial drowsy slow decreased to 10% (was 25%)

Slow increased per 0.25 seconds reduced to 0 (was 5%)

Tahm Kench

Passive Damage changed to [12-60] (+2.5% Bonus HP)

Q

Now also deals damage from An Acquired Taste

Heal changed to 15/20/25/30/35 + 4/4.5/5/5.5/6% Missing HP (was 6/7/8/9/10% Missing HP)

W

Fixed W cooldown refund not scaling down with AH

Cooldown and mana refund increased to 40% (was 30%)

R

Shield increased to 400/500/600 (+100% AP) (was 300/450/600)

Ally self slow reduced to 30/20/10% (was 40/25/10%)

Irelia

Stats

Health decreasedd to 520 from 580

MR decreased to 28 from 32

Health each level increased to 110 from 95

Ionian Fervour (Passive)

Max passive stacks decreased to 4 from 5

Attack speed each stack decreased to 7.5/13.75/20% based on level from 8/12/16% based on level

Damage decreased to 10-61 (30% bonus AD) from 15-66 (+25% bonus AD)

Bladesurge (Q)

Dash sped changed significantly reduced, was from movement speed +1500

Minion damage changed to 55+12 per level from 55/75/95/115/135

Defiant Dance (W)

Damage reduction changed to 40-80% Physical and 20-40% Magic damage reduction levels 1-18 (+7% per 100 AP) from 50% (7% per 100 AP) physical

Max Damage increased to 30/95160/225/290 (150% AD) (120% AP) from 20/50/80/110/140 (+100% AD)(+80%AP)

Flawless Duet (E)

Missile travel time changed from 0.25s, whereas before it was based on distance

Cannot be cast or recast during Q

Cannot be recast while crowd controlled

Vanguard's Edge (R)

(New) Decrease Q cooldown by 0.5/1.5/2.5s before Haste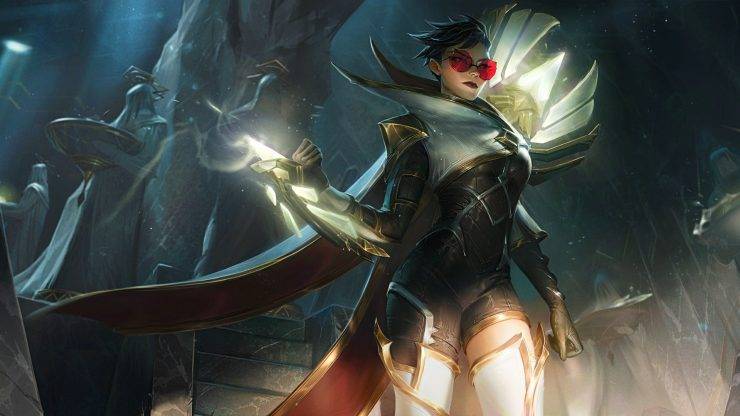 Dead Man's Plate

Armor increased to 45 (was 40)
The Ultimate Spellbook has returned to the PBE for more testing.
Here's what's changed:
Ruined And Ascended Pantheon

Pantheon will get two skins in this update:
Ruined Pantheon - TBC

Ascended Pantheon Prestige Edition - 2000 Event Tokens
Check out the slider below for photos and videos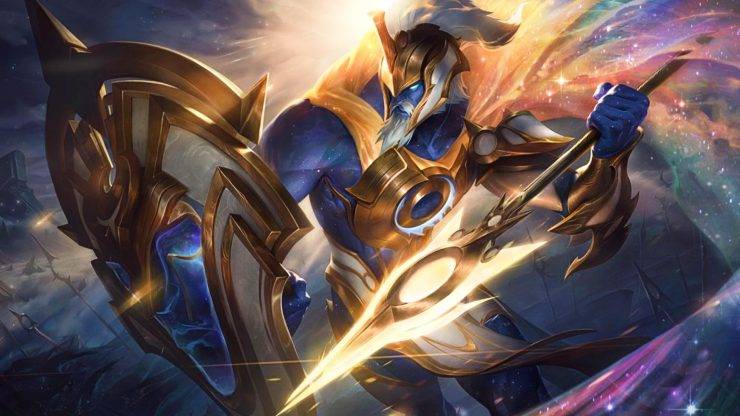 A new set of Sentinel skin will be available including:
Sentinel Diana - 1350 RP

Sentinel Irelia - 1350 RP

Sentinel Olaf - 1350 RP

Sentinel Riven - 1350 RP

Sentinel Vayne - 1820 RP
Check out the slider below for photos and videos.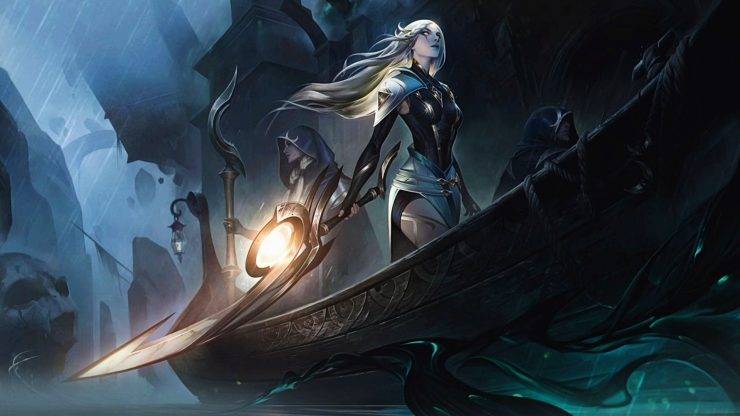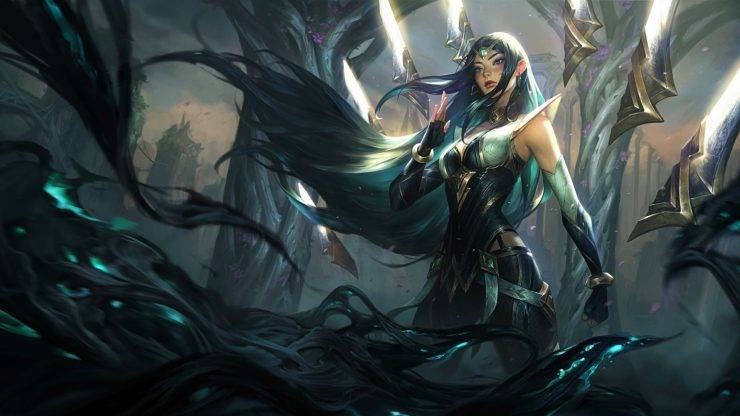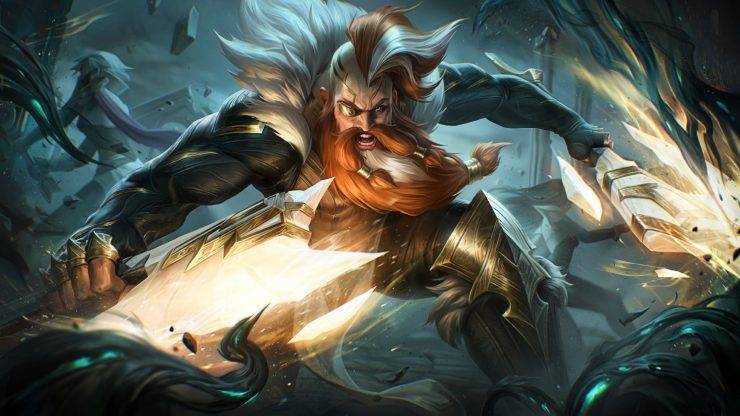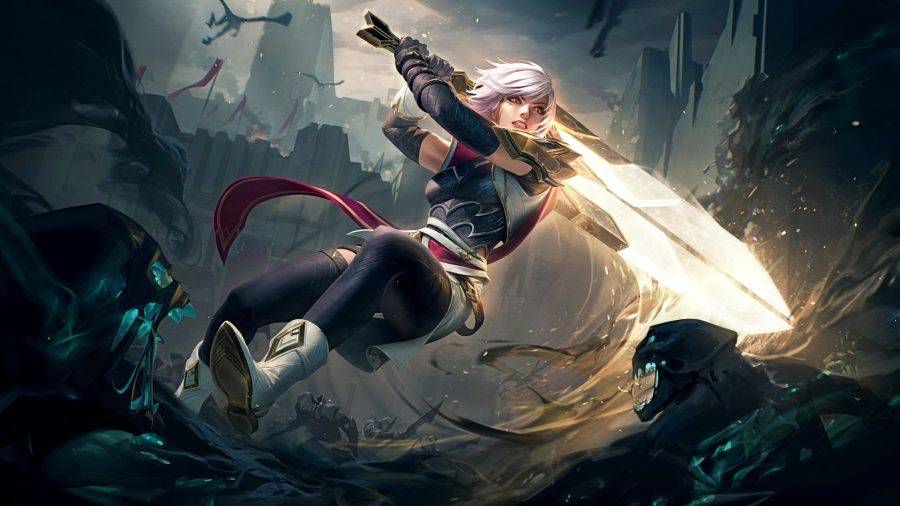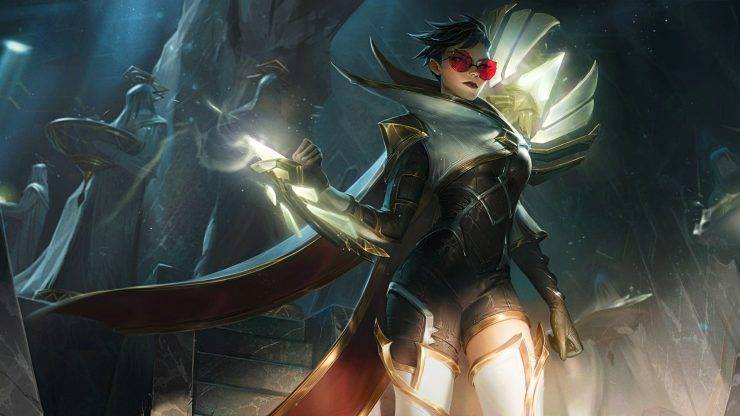 Follow us for the latest updates!