GTA is perhaps one of the most iconic series we've seen in gaming over the last 20 or so years.
While Rockstar Games has been rather shy in terms of sharing any news pertaining to the new title, some leakers hav drawn up some potential first looks at GTA 6.
Leaker's GTA 6 Drawing Recreated Into Incredible Art Work

Tom Henderson, one of the most notable leakers we have within the gaming space right now has been working hard to uncover any details surrounding GTA 6.
Henderson recently revealed a GTA 6 drawing that could lead to some of the content fans may see whenever Rockstar reveals any information surrounding the title.
The image itself, based on Tom's post was originally just a black and white sketch that can be viewed down below.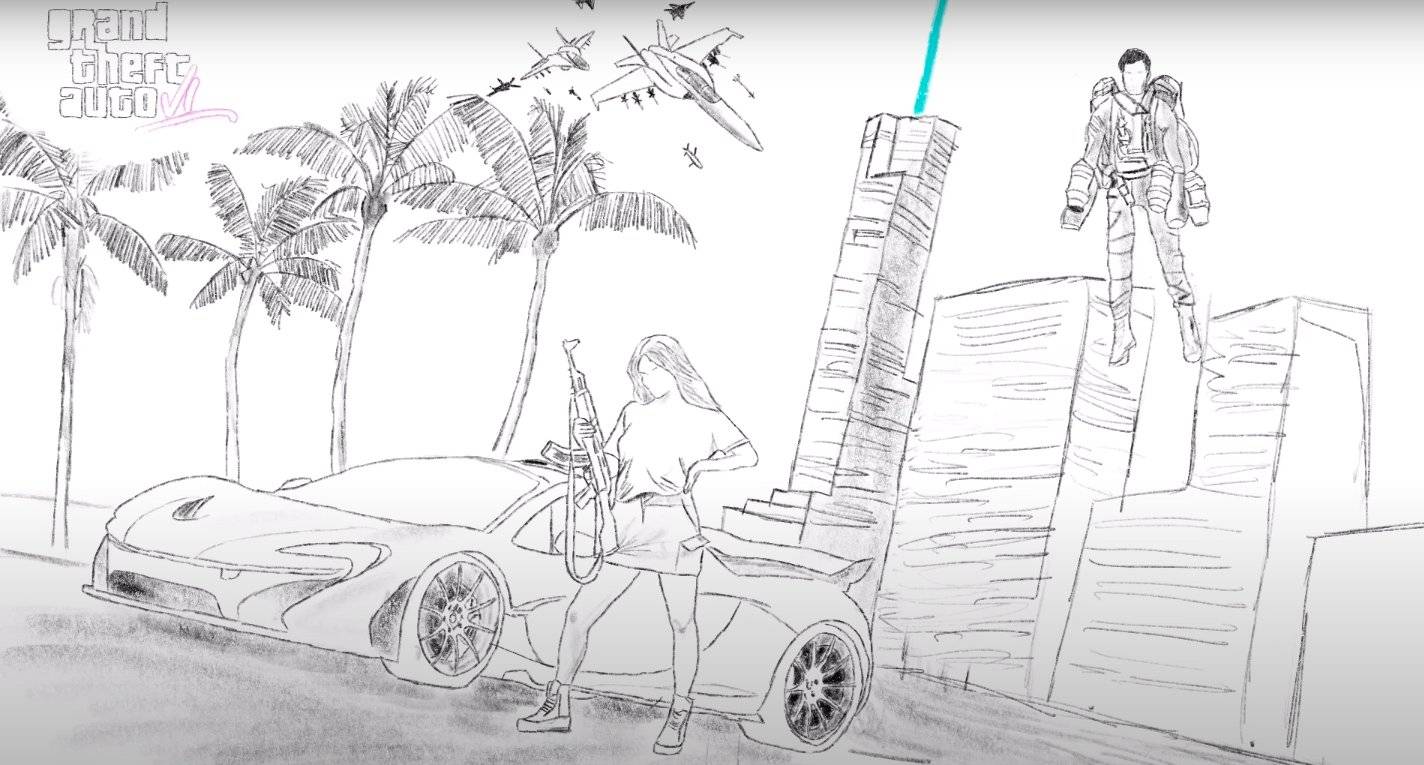 With this image, one Twitter user emadalden_ took the image and decided to turn it into a full blown artwork!
This was a beautiful re-creation of the image and it does strike similarities to how Rockstar could actually take this image and bring it to real life!