With our brand new Magma Mini now out in the wild, consumers and reviewers have been putting our new 60% keyboard to the test. As far as gaming keyboards are concerned, this one is a perfect example that quality doesn't need to come at a price.
ROCCAT's Magma Mini is for PC gamers who want a quiet, but responsive keyboard in a compact size. Its many unique features, such as being spill and dust resistant, stands out from the competition.
So what do the reviews say about our small but mighty friend? Here's a round-up of the reviews for the Magma Mini.
Magma Mini Review Round-Up

TechRadar have awarded the Magma Mini with a 4.5/5. In particular, they have highlighted how the keyboard has reduced in size (compared to its original full-sized Magma) without losing functionality or performance.
"An excellent 60% gaming keyboard. So much of the 60% keyboard is dominated by gaming keyboards with mechanical and optical switches, leaving those looking for more affordable and practical products in the dust, but that isn't the case here. This isn't some featureless, boring keyboard. Roccat gave it some handy tools to enhance the typing experience, making it a great fit for both gaming and professional use. "
You can read the full review here.
GamesRadar were very impressed with the value for money and great design, receiving a 'Highly Recommended' award.
"With a unique design guaranteed to stand out, smooth and responsive membrane keys, and a strong macro functionality built in, the Roccat Magma gaming keyboard offers excellent value for money."
You can read the full review here.

Another high score comes from Gaming Trend, who highlight how lightweight the keyboard is, making it perfect for those who game on-the-go.
"100% worth it. The Magma Mini is extremely portable. At just over a pound, you feel like you're barely carrying anything, making it easy to take it with you just about anywhere."
You can read the full review here.
CoGConnected are big fans of the this new keyboard, particularly the customisable experience you can have via our Swarm software.
"With the Swarm software it's completely customizable! This software can be used with a variety of options for changing the five different RGB zones, adjusting the brightness of the light, adding sounds to each keystroke and even just changing the settings to be more compatible with your playstyle. I've raved about this software before and with the Magma mini it's even more impressive given its affordability."
You can read the full review here.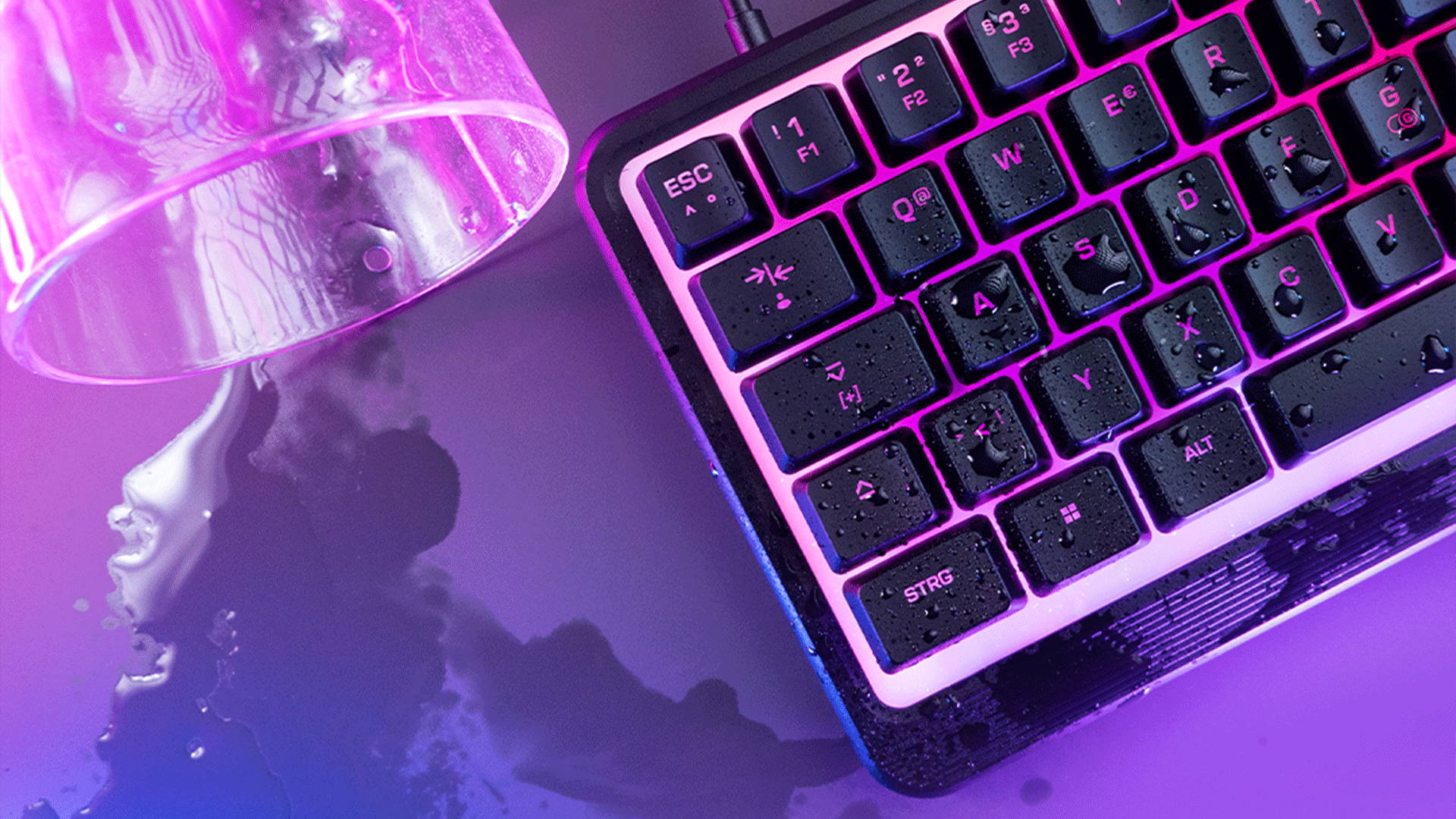 "The fact that it has dust and water resistance, which most keyboards and especially gaming ones don't offer, is a great reason alone to invest." - TechRadar
TechAeries have given the Magma Mini an almost flawless score,
"The ROCCAT Magma Mini is a solid choice. Not only is it small in size, but it offers great responsive keys, secondary key functionality, and added protection against accidental spills. Overall, the Magma Mini is a nicely crafted keyboard, and the translucent white top plate definitely helps with the Magma naming depending on your RGB colour scheme."
You can read the full review here.
GStyleMag enjoyed the Magma Mini, particularly due to the low price point and great performance.
"This keyboard is ready to give players the space and performance at a fraction of a cost to a more premium set."
You can read the full review here.
GameTyrant believe that the Magma Mini is a top-tier keyboard for those looking to invest in a membrane keyboard.
"Quiet, fast, and responsive membrane keys. It really has everything set up for a gamer to utilize. The Magma Mini keyboard is a top-tier affordable gaming hardware choice!"
You can read the full review here.
It looks like even Saving Content, who prefer mechanical keyboards, were getting excited by the Magma Mini.
"Overall responsiveness is good, and while it's definitely not the same as using mechanical or optical switches, this is still one of the best membrane keyboards I've typed or played on in ages, and it's evident that ROCCAT put some serious thought and energy into making sure that the quality of the experience wasn't sacrificed in order to bring spill-proofing and budget accessibility to the fore."
You can read the full review here.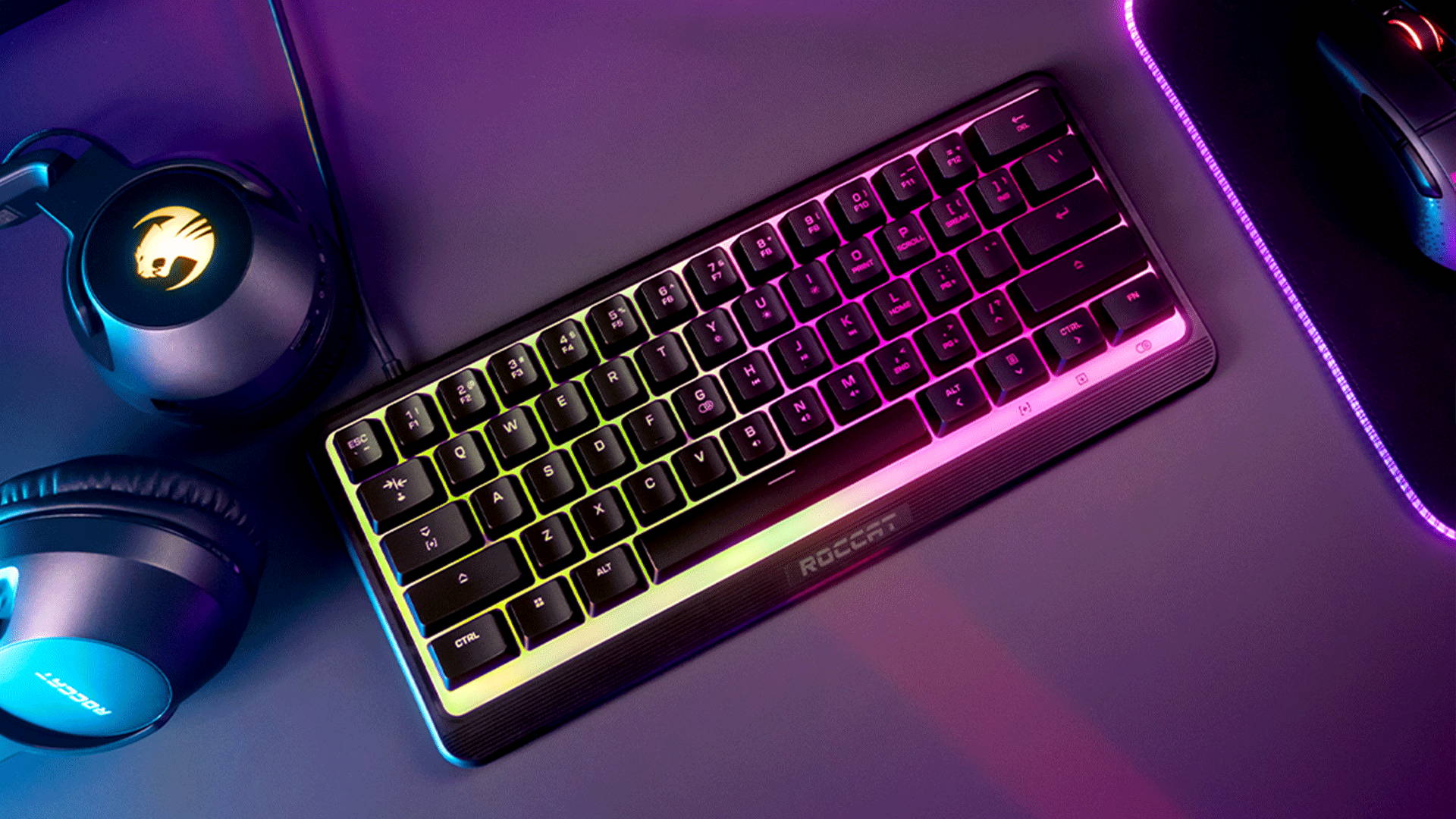 "For only $50, you might be stealing this one from Roccat." - Gaming Trend
Game2gether enjoyed a number of features with this keyboard, particularly the even distribution of RGB lighting.
"The key lighting also works very well. Unless you want to work with different illuminations of individual keys, there is hardly any difference to keyboards with individually illuminated keys. The membrane structure suits the keyboard in terms of light distribution. Because the membrane, which is distributed over the entire surface, can simultaneously distribute the lighting effects evenly. Another configuration is possible via the SWARM software."
You can read the full review here.
9to5Toys recommend this keyboard as being the only option for those on a budget that want to ensure their investment if worthwhile.
"If you're on a budget but don't want to gamble on nameless boards from Amazon, this is one of the only options."
You can read the full review here.