With the Magma Mini Gaming Keyboard now revealed, gamers can enjoy a 60% form-factor keyboard without the pricey tag.
Given this is based off of an existing keyboard model, the Magma, you might be curious what the key differences are between the two.
So what's so exciting about this new keyboard compared to the original? Here are the similarities and differences between the Magma and the Magma Mini.

Magma Mini Gaming Keyboard

The Magma Mini is our brand new gaming keyboard, that turns a fan favourite into a 60% form factor. Taking away some of the less utilised keys to free up more space on your desk. So, if you're someone that likes to make big sweeping motions with your mouse or you're just limited on space, this is the perfect choice for you.
The translucent top plate sets the stage for 5 vivid AIMO programable RGB zones with 16.8 million colors for vibrant lighting displays right out of the box. Compared to our Vulcan line of keyboards, the AIMO lighting is consistently covered across the keyboards rather than being displayed from each switch.
What's unique about this keyboards is that it has a durable IP33 rating for water and dust resistance. It means the keyboards will be protected from any accidental spills that may occur; so if you tend to knock things over while playing, you won't need to worry.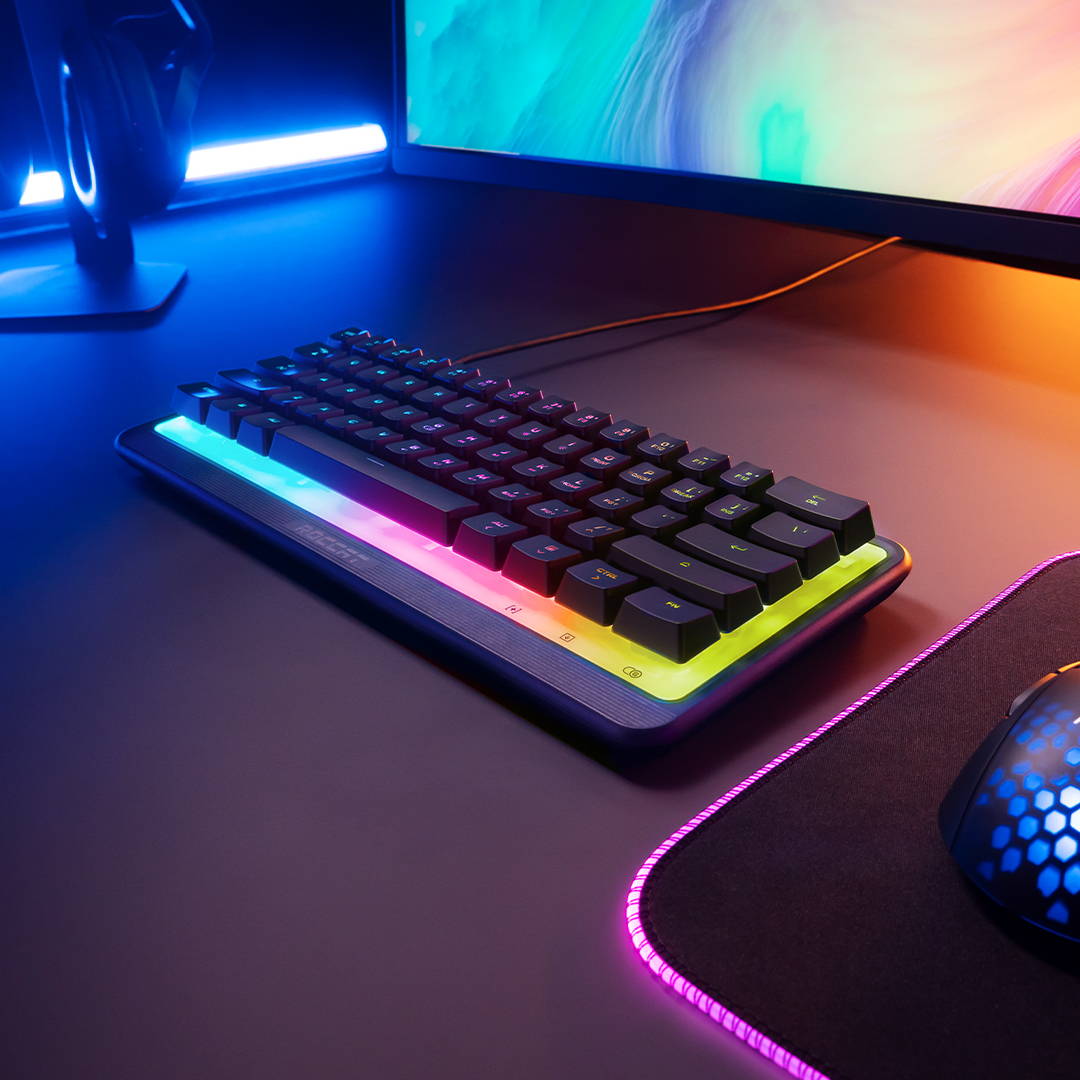 The Magma Mini's membrane keys have a fast, midway actuation point providing the most satisfying, quiet, and responsive key stroke ever. You won't have to worry about a loss in peformance with this keyboard and if you're someone that games at night or just needs a quieter keyboard, this one is for you.
Not only that, but this keyboard has features advanced anti-ghosting, so you can press up to 20 keys simultaneously and they'll all register as intended.
We've brought forward our Easy-Shift[+] technology to this keyboard too. Enter game mode to access the Easy-Shift[+] button duplicator technology and unlock a second function layer which can be programmed to expand the capability of each keystroke.
Lastly, we've mounted the USB cable on the left of the keyboard so the cable stays out of the way of your mouse strokes.
This keyboard is available for $49.99/€49,99 and can be ordered from our website now.