GTA 6 is perhaps the most anticipated game of all time, and while Rockstar Game has been shut regarding any news pertaining to the title, a new leak has surfaced which indicates that they're planning on advertising in Miami ahead of the games announcement.
Here's what we know!
New GTA 6 Leak Point Towards Missive Advertisement In Miami Ahead Of Announcement

The leaks source has been deleted on Reddit, but a user posted an image of a note that appears to be sent from the offices of Take-Two Interactive, the publisher behind Rockstar Games.
The note itself also details how they're looking to advertise a new AAA game on the side of the hotel for up to a year.
You can view the note below.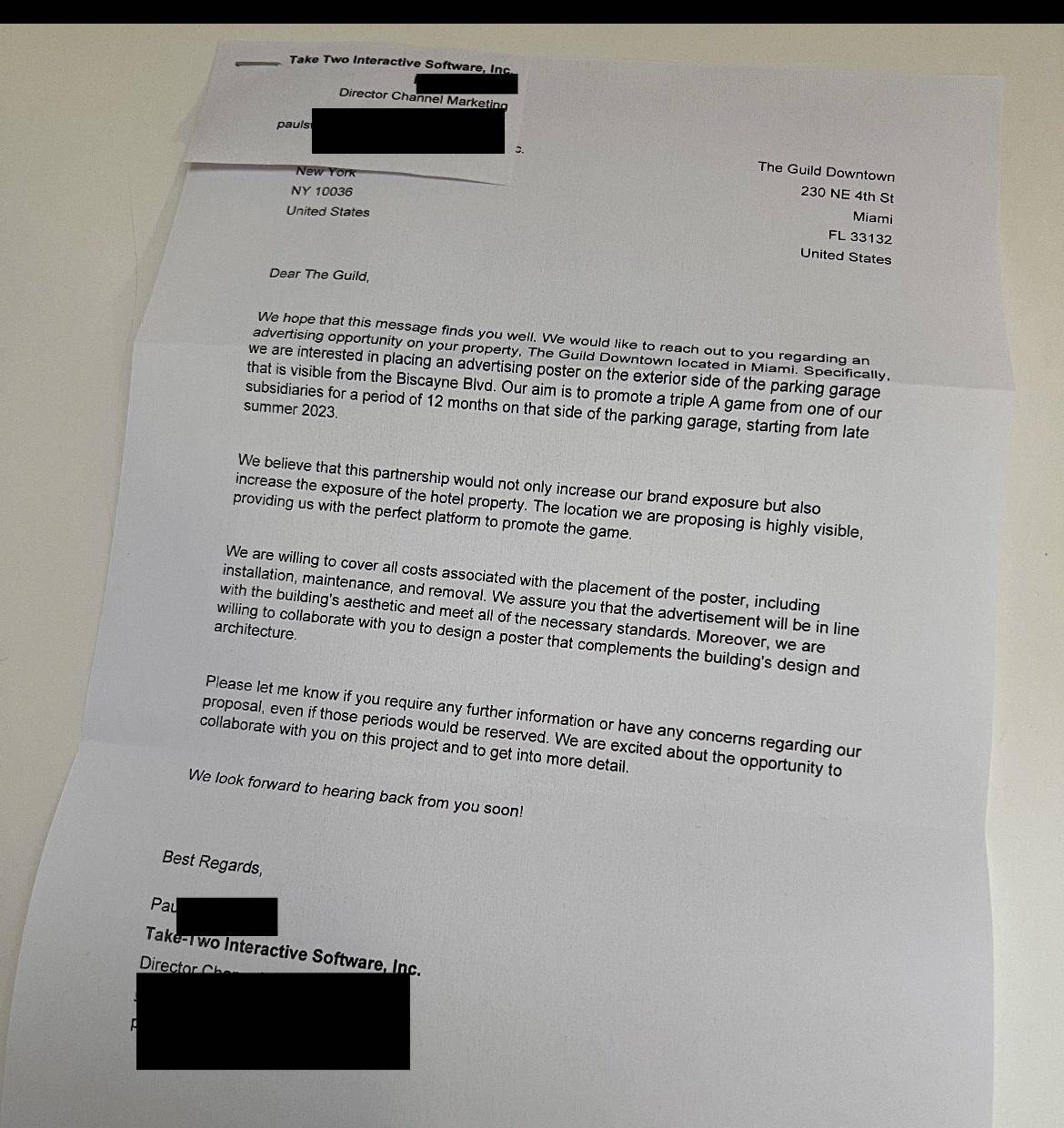 However, it appears now that the rumor has been debunked, as numerous users have eluded to that fact that note itself seems oddly fake, and one user notablly figured out that the note was generated via AI.
This was posted via u/tachyon_V, and can be viewed here. So, it appears this isn't real for the time being, but perhaps we're going to see this come to life regardless.