New World's been out for a month and just released its first major update with 'Into The Void'.
Update 1.1.1 will likely be a small update following the launch of Into The Void, fixing general bugs and improving the quality of life in-game.
With Black Friday here, expect some juicy deals in the new store update.
Here's what's new in update 1.1.1 for New World!
While New World were producing weekly updates, they seem to be changing their strategy a bit. But, if they stick to the schedule, we should expect the new update to arrive on the 24th November. Given the update last week, it may be that they wait a while before tinkering with it too much.
Downtime takes place from 2PM GMT/

3PM CET/7AM PT/

8AM CT/

9AM ET.
The update size is never more than a few GBs.
No official patch notes have been released yet, but expect improvements to the game's quality of life and for the devs to target any bugs that have arisen from the Into The Void update.
A recent update (23rd November) was issued that addressed the following:
Fixed an issue with the Ritual quest, causing players to become blocked from completion if the Heartgem interactable is used before defeating Alastor.

Restored the Harvester Gear set back into the game

Speculative stability fixes

Some coin reimbursement for particular issues
Coin Reimbursements
Given the recent time skipping issues players have been experiencing, we are also rolling out Coin reimbursements to Companies and players potentially impacted by these issues:
Companies will have a one-time reimbursement for any war declarations made since our November 1.1 update

Companies who own territories will have a one-time reimbursement for any territory stations that were downgraded since our November 1.1 update

Players will have a one time reimbursement for housing taxes paid since our Nov 1.1 update
Missing Horticulture Gear
In our latest update, we made a mistake that treated all tiers of the in-game Horticulture harvesting gear as future content, and unintentionally removed them from the game. We apologize for this bug that has caused you to lose some items you rightfully earned. If you have lost an acquired a piece of Harvester Armor you should have an extra Rewards Chest in your Inventory after the 11/23 Patch. The items will be delivered asynchronously from the patch so there may be some time after the patch before the items propagate to you. We appreciate your patience through this issue, but rest assured a new set of gear is on it's way.
These reward chests contain a full set of Horticulturist armor provided at the highest Tier you personally have acquired in the past for any piece of the Harvester set. They are also rolling at the maximum Gear Score for that tier, and will be useable at any level to ensure you can equip them. These items are marked as Bind on Equip like any Harvester armor piece you would encounter normally. Once you open the chest it will provide you 5 items:
Harvester Hat

Harvester Shirt

Harvester Gloves

Harvester Pants

Harvester Shoes
Below are some other updates that have reached the game in recent days.

New World has issued a Dev blog update that details all of the changes they're looking to combat in future updates including:
Server Transfers

Region Transfers

Server Merges

War Declaration Issues

Luck

Incentivizing Players to Join a Less Dominant Faction

Our Stance on Exploits

Quest and Quest Design

Representation and Character Customization/Design

Minimap

Company Concerns

Combat Responsiveness

Weapon Balance Changes

Weapon and Armor Perks

Public Test Realm

Void Gauntlet

Crafting and Gathering
You can read the full details here.
The Public Test Realm acts as a staging area for new potential updates to be tested before going live to the public. It's a good idea to have this feature implemented as it will prevent unfinished, buggy or unwanted updates crawling into the main servers.
You can read all of the details on this here.
The most recent Prime Gaming rewards are Robin Hood inspired.
Robin Hood Pack #1

Robin Hood Skin

Blow Kiss Emote

Prime Blue (x5) Dye Pack

Robin Hood Crest Packs

Robin Hood Pack #2

Robin Hood Bow

Finger Wag Emote

Amazon Orange (5x) Dye Pack)
The next pack available will be the Autumn King Pack #1 on the 23rd November.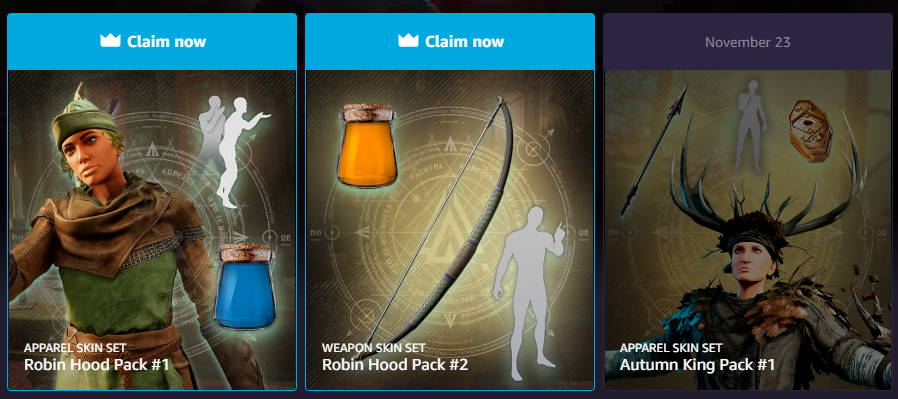 The Store has been updated to implement new items - take a look at what's on offer!
November's Twitch drop is the Royal Fisher.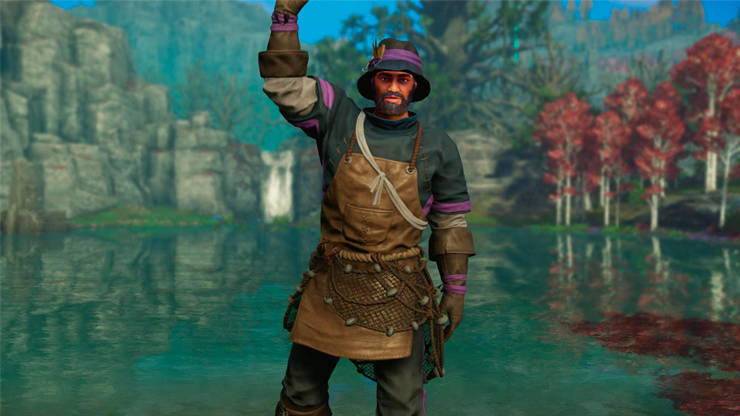 Check out the new items available in the store:
Armor Skins

SUNCOURT REGALIA - 14,000 Marks of Fortune

JESTER'S DELIGHT - 14,000 Marks of Fortune

DEATH'S CORONATION - 16,000 Marks of Fortune

Weapon Skins

CREST OF THE ALLSIGHT - SHIELD WEAPON SKIN - 7,500 Marks of Fortune

GALLANTRY - SWORD WEAPON SKIN - 8,500 Marks of Fortune

WICKED TYRANT - GREAT AXE WEAPON SKIN - 8,500 Marks of Fortune

THE GOLDEN COLT - FIRE STAFF WEAPON SKIN - 7,500 Marks of Fortune

MONARCH'S MIGHT - WAR HAMMER WEAPON SKIN - 8,500 Marks of Fortune

ARCHER'S FILIGREE - BOW WEAPON SKIN - 7,500 Marks of Fortune

ROYALTY'S GRASP - ICE GAUNTLET WEAPON SKIN - 7,500 Marks of Fortune

Tool Skin Bundles

LEGENDARY AZOTH TOOLS - 15,000 Marks of Fortunte

LEGENDARY STRENGTH TOOLS - 15,000 Marks of Fortunte

Housing Items

ROYAL COURT DECOR BUNDLE - 23,000 Marks of Fortune

CELESTIAL HARE - HOUSE PET - 12,000 Marks of Fortune

Emotes

WHISTLE EMOTE - 5,000 Marks of Fortune

CRY EMOTE - 5,000 Marks of Fortune

Dye Packs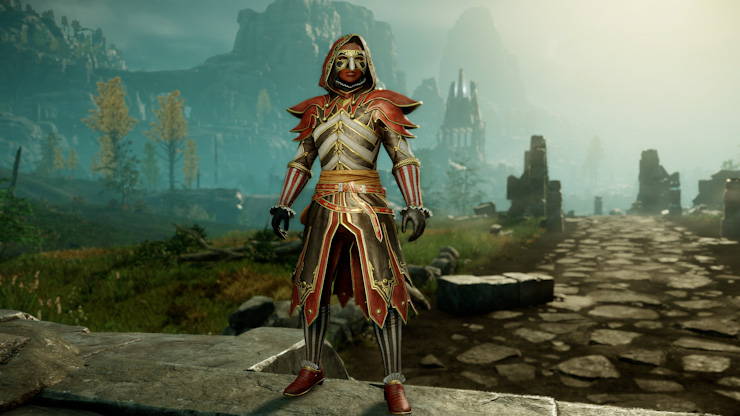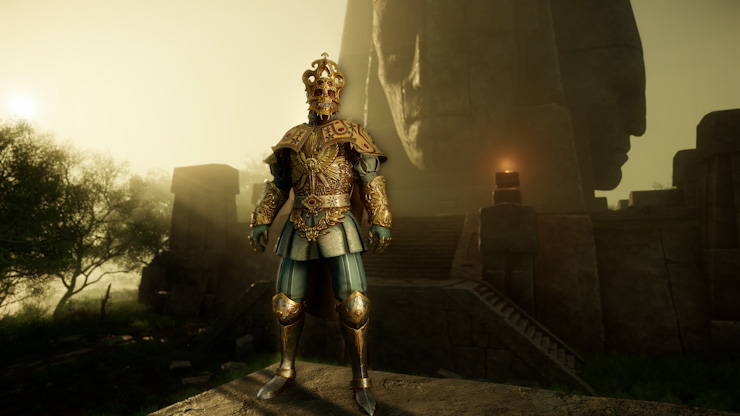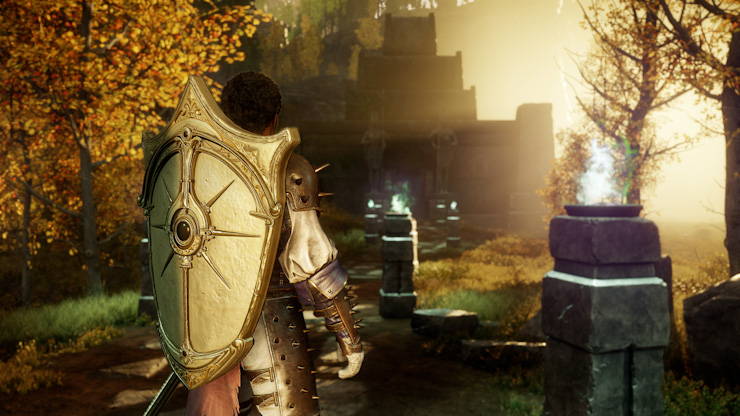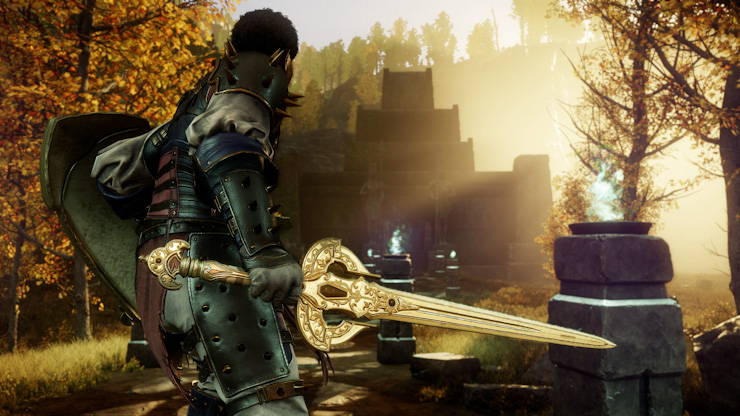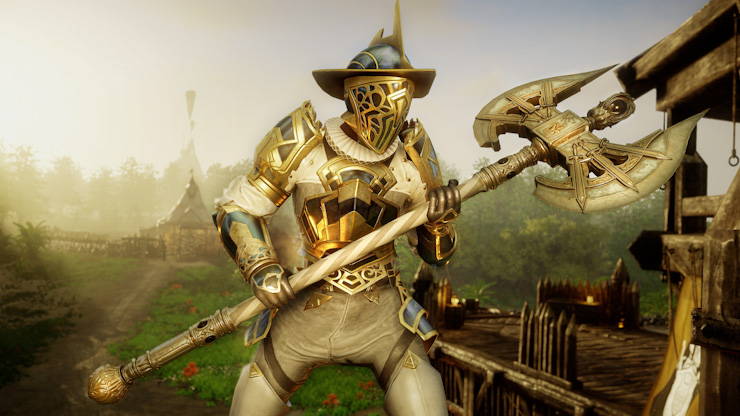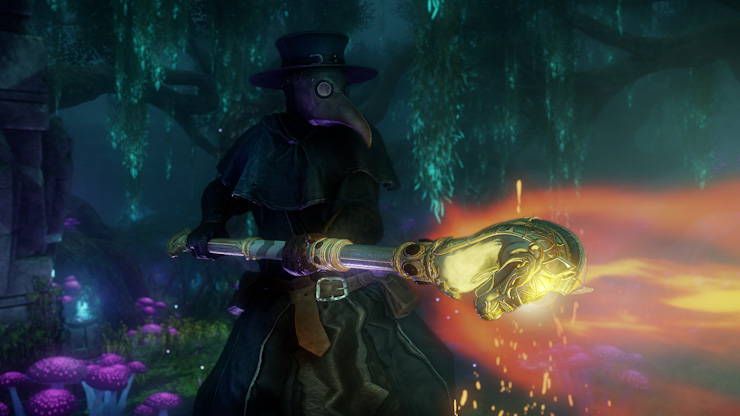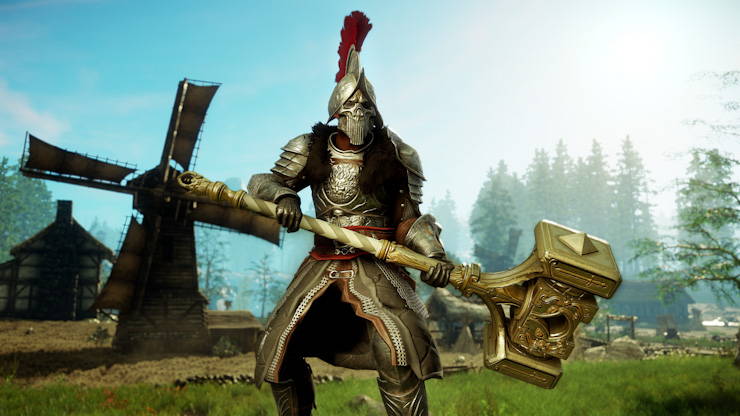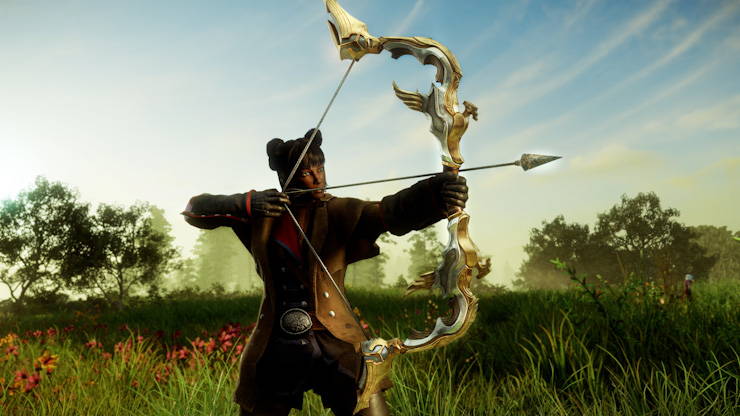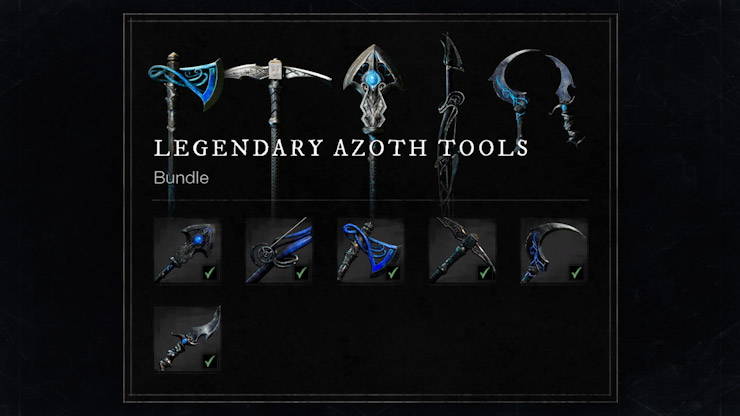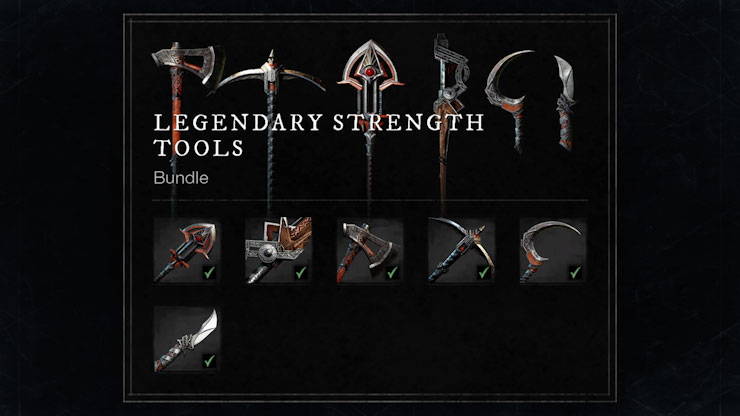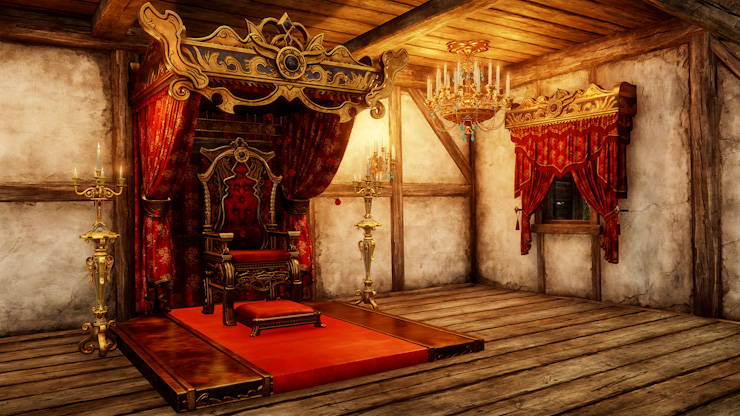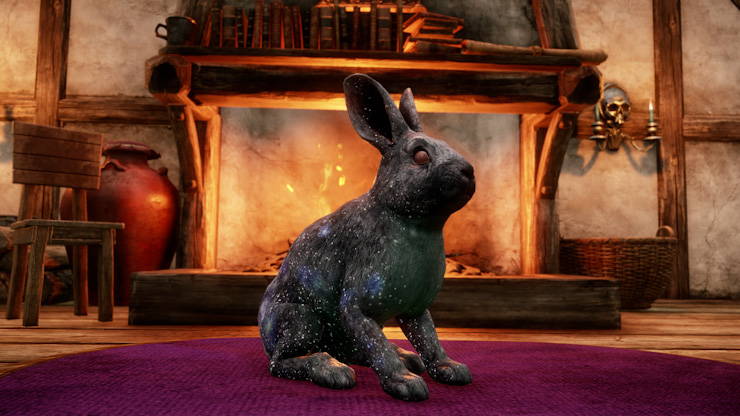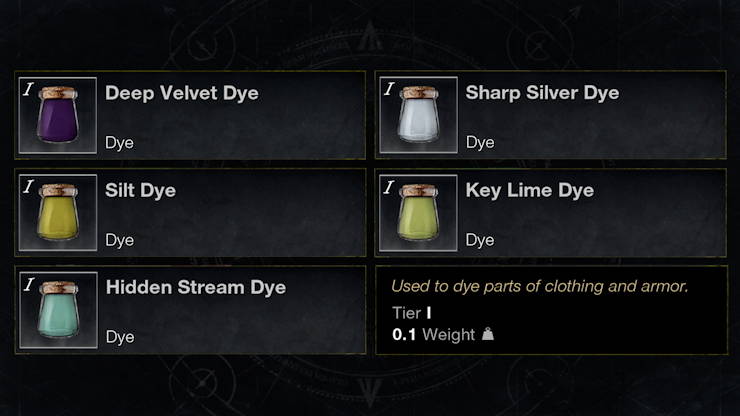 On the 23rd November, the following items will also be available for the forseeable future:
Crown Headwear Skins

CROWN OF ASCENDANCE - HEADWEAR SKIN - 7,000 Marks of Fortune

TIARA OF ASCENDANCE - HEADWEAR SKIN - 7,000 Marks of Fortune

DEATH'S CORONATION - 16,000 Marks of Fortune

Tool Skin Bundles

ROYAL OPULENCE - 20,000 Marks of Fortunte

Housing Items

ASHEN TIGER - HOUSE PET - 15,000 Marks of Fortune

Emotes

CHEST POUND - 5,000 Marks of Fortune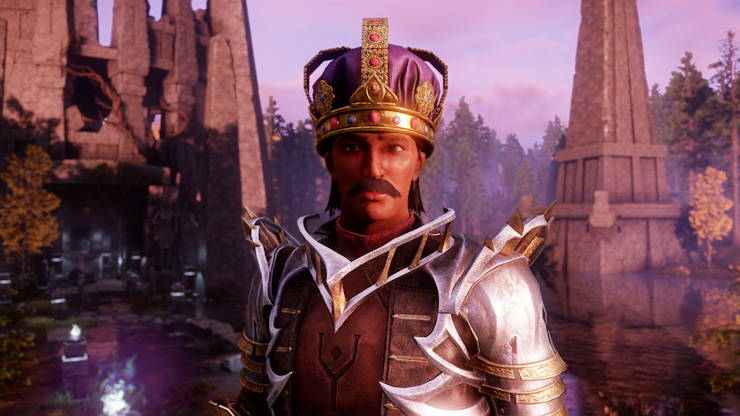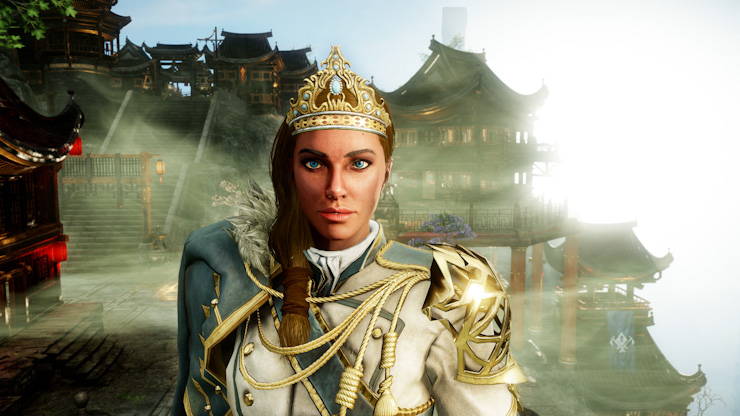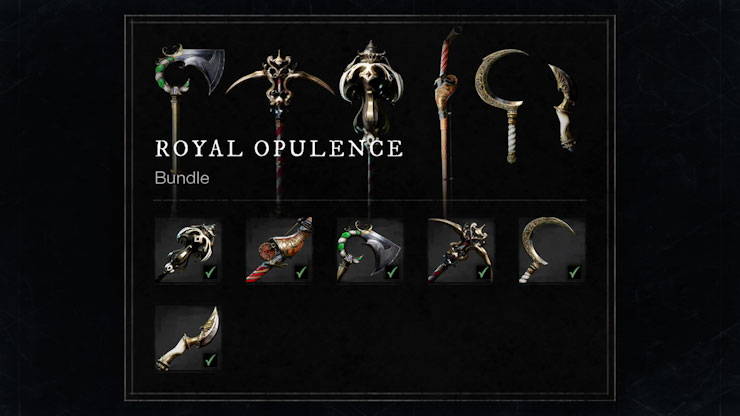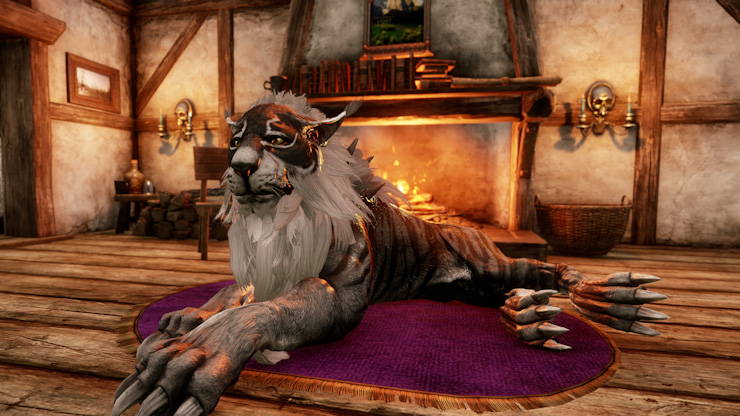 From the 26th-29th November, these deals will be available in the store:
Armor Skin Deal

WARRIOR MACABRE - APPAREL SKIN - 10,000 Marks of Fortune

Limited Time Weapon Skin

MURKY DEPTHS - VOID GAUNTLET WEAPON SKIN - 10,000 Marks of Fortunte

Housing Decor Deal

PUPPERGEIST - 10,000 Marks of Fortune

Tool Skin Bundle Deal

MONSTROUS INSTRUMENTS - 10,000 Marks of Fortune