As the year comes to a close, it's time to start thinking about what your New Year's resolution will be. For us, the answer is pretty simple: play some more PC games. Luckily, 2022 is shaping up to be a year that certainly won't disappoint in its new game offerings. From hotly anticipated action titles to more relaxing and scenic simulators, here's all the PC games we're most excited about coming in 2022.
This wouldn't be a proper list of game releasing in 2022 we're excited about if we didn't immediately address the elephant in the room: Elden Ring. For those who have yet to be initiated into the soulsborne cult, Elden Ring is the latest game from FromSoftware that follows in the action rpg footsteps of their cult classic Demon Souls. The games are a mix of beautiful and decrepit worlds, some of the best level design out there, and gameplay that has yet to be matched.
Elden Ring is FromSoftware's latest game to follow their tried and tested soulsborne format, but with some considerable twists. This is the first time a soulsborne game will be open world, have mounts, and have more emphasis on the multiplayer system. They even brought in George R.R. Martin — the guy behind the Game of Thrones series — to write the lore for this new world. While certain franchises can't get away with releasing games back-to-back that have the same general mechanics and feel, From Software has consistently made each game feel unique without straying too far from their magic formula. Elden Ring was recently delayed from January 2022 to February 25, 2022, which we are overwhelmingly hoping will be the last delay for this game.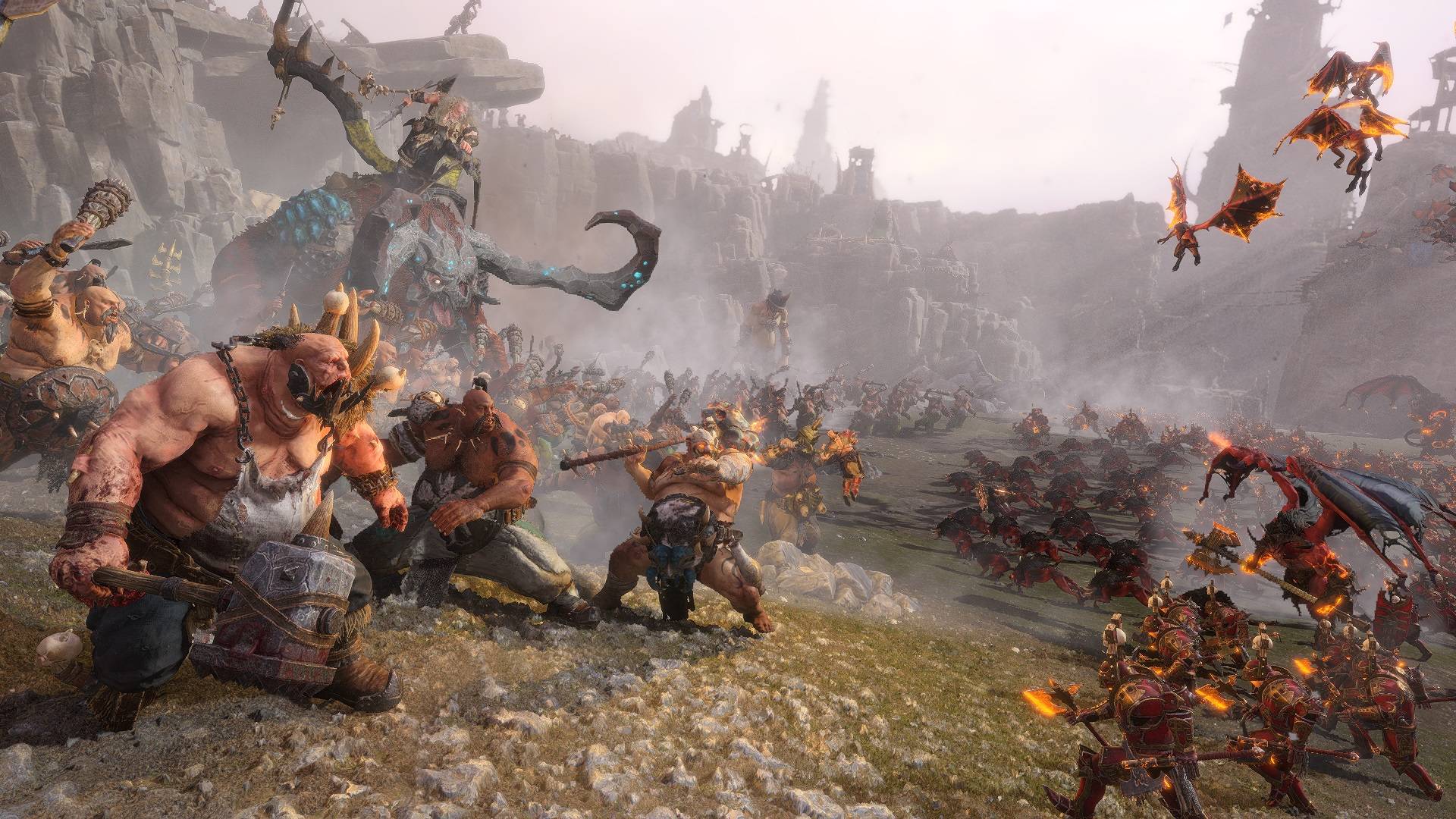 RTS fans have been treated well lately. The release of Age of Empires IV satiated their appetite for real time action, but more is on the way. The titular Total War: Warhammer trilogy is coming to a conclusion next year with the release of Total War: Warhammer 3. Players take control of various playable factions from the Warhammer universe and wage real time wars against their opponents. Players are able to control entire battlefields of soldiers, with each faction having their own unique units and abilities to test out. Total War: Warhammer 3 is set to release on February 17, 2022.
Dying Light 2 is the upcoming sequel to the original Dying Light game. A virus has wiped out most of humanity. You play as a superpowered wanderer struggling to make it in the last city known to be surviving. Players work to fight back hordes of zombies while exploring all the city has to offer. The game touts a day and night cycle that zombies will react to, as well as a dynamic world that changes based on the choices players make. There's even co-op, so you and a buddy can take on the zombie apocalypse together. Dying Light 2 is slated to release on February 4, 2022
S.T.A.L.K.E.R. 2: Heart of Chernobyl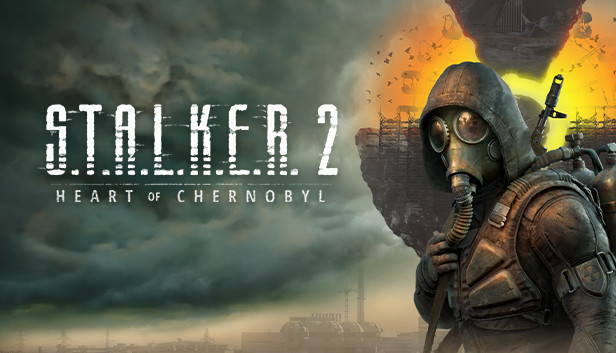 Despite being extremely influential across video games, it's been a long while since a new S.T.A.L.K.E.R. game has been released. That's set to change next year when S.T.A.L.K.E.R. 2: Heart of Chernobyl releases. The game will place players back into the Chernobyl Exclusion Zone, where they will have to fight, as well as hide, for survival. You play as a Stalker, dedicated to entering the Exclusion Zone looking for valuable loot. The S.T.A.L.K.E.R. franchise is known for pushing players into brutal combat scenarios, with punishing consequences for not playing encounters safely. S.T.A.L.K.E.R. 2: Heart of Chernobyl is set to release on April 28, 2022.

The newest entry into the Saints Row franchise is set to release next year. Named simply, "Saints Row," this game is taking the ridiculous storylines we've come to expect from the franchise and placing them into a truly open world. This time around the game takes place in Santo Ileso in the American Southwest. Like other entries, you play as part of a group seeking to become the top criminal group in the area. Saints Row is releasing on August 23, 2022.
Countless individuals across the globe have a working knowledge of orbital physics thanks in no small part to the explosive success of Kerbal Space Program. The simulator tasks the player with building a successful space program inside its intricately designed physics sandbox. Players have to actually learn a good deal of physics to launch a rocket into space — let alone keep it there. Because of its basis in reality, playing the original Kerbal Space Program feels like an actual challenge worth undertaking.
Now, the iconic series is getting a sequel complete with HD textures and the promise of more forward looking spaceship and space station parts to mess around with, as well as interstellar travel. Kerbal Space Program 2 is launching sometime in 2022.
Destiny 2: The Witch Queen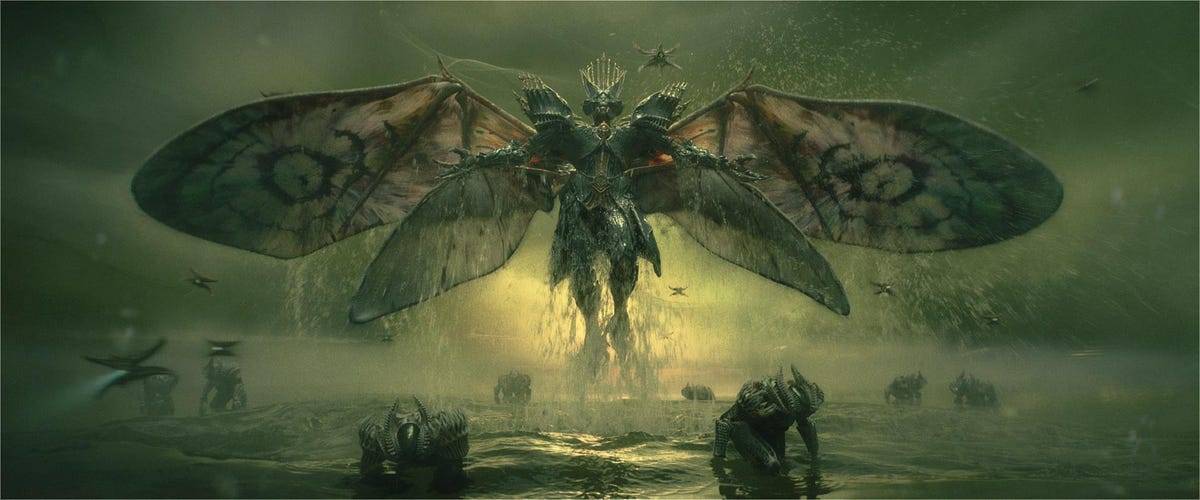 Sure, Destiny 2: The Witch Queen isn't exactly a standalone title releasing in 2022. But it is the next major expansion for the ever popular FPS game, so it gets a mention. The expansion was originally slated to release in 2021, but like so many other games this year, experienced some setbacks. Savathûn, The Witch Queen, has created a Throne World inside the Ascendant Realm. The expansion will see players explore this new location, as well as defeat new enemies and complete challenges within it. Destiny 2: The Witch Queen is set to release on February 22, 2022.
One of the most iconic series in PC gaming, Baldur's Gate, is launching its third next game in 2022. Technically Baldur's Gate 3 has been out for a while in Steam Early Access. However, the game will be completed and exit Early Access in 2022. The game is being created by the team behind Divinity: Original Sin, which is another similar game taking inspiration from Dungeons and Dragons. Baldur's Gate 3 doesn't have a definite release date yet, but is planned to be completed in 2022.
Honorary Mention: Steam Deck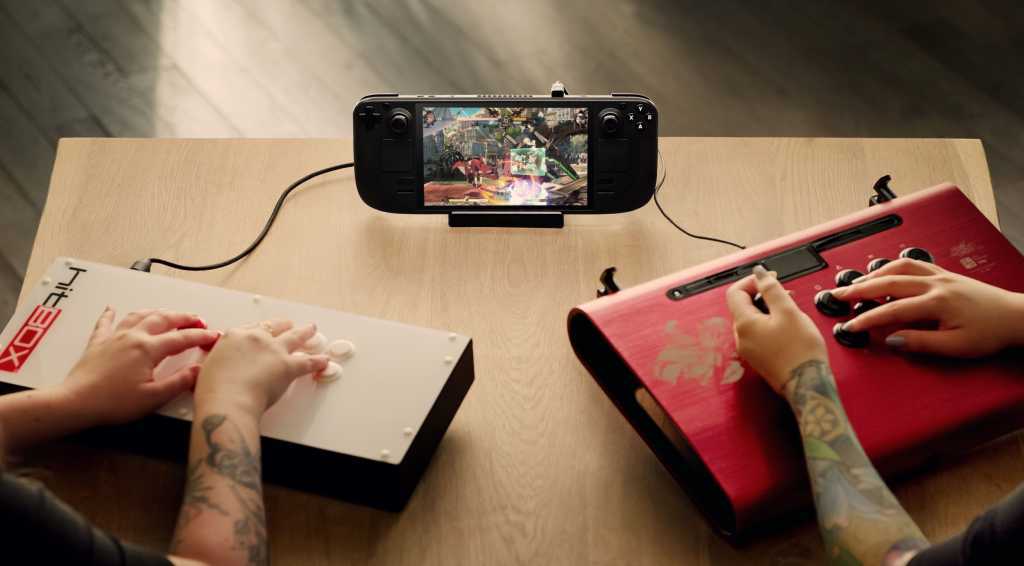 Okay okay, so maybe the Steam Deck isn't technically a "video game." But given that the upcoming machine will allow players to access the bulk of their steam libraries while on the move, it gets an honorary mention. The Steam Deck shoves the power of a gaming laptop into the form factor of a Nintendo Switch. It features trackpads that are supposed to give players more PC-like controls over a game compared to standard handheld controllers, and will even have a dock to hook up directly to televisions. For PC players who lament not being able to play their favorite games on the couch, the Steam Deck is definitely something to look forward to. After already having been delayed out of 2021, the first Steam Decks are set to roll out in 2022.
Nicolas Perez is a journalist who has played way too much Civilization 5. He's rambling on Twitter @Nic_Perez_.
Follow us for the latest updates!