The new Thorn in your side
Rainbow Six Siege's new season, Operation High Calibre, and we've finally gotten a look at what to expect.
Ubisoft have divulged the early details on the new season outlining the latest Operator Thorn. She comes alongside the new map rework for Outback, as well as a brand new Battle Pass an other quality of life changes.
Here's what we know about Operation High Calibre.
Operation High Calibre is set to be released at the end of November; with no specific date set. With the Six Sweden Major finishing on the 14th November, we can expect more information to arrive as the event concludes.
The new Operation hits test servers on the 9th November!
So what's coming in the update? Her's a run down of the new changes and content in Operation High Calibre:
New HUD

New Weapon

New Operator - Thorn

New Gadget - Razorbloom Shell

Outback Map Rework

New Rules for Camera Gadgets

Player protection updates

Elite Skin Customisation

Check out some early gameplay of Thorn and the new map rework below.
The Battle Pass will cost 1200 R6 Credits for the Premium Track, with 100 tiers to work your way through and over 100 rewards.
These rewards include Operators and weapon skins, Renown Boosters, R6 Credits and much more. The big draw is playing Thorn two weeks early, ahead of everyone else!
You'll also get Battle Pass challenges (both individual and community based) which rotates out on a fortnightly basis and giving you up to 800 XP a mission.
If this isn't something you're interested in, there is a free track that will offer rewards such as Alpha Packs, headgears, uniforms, weapon skins and charms - these rewards are far fewer than the Premium track.

The latest Operator is Thorn, born in Ireland, is a brand new Defender with some unique kit.
Thorn comes with the Razorbloom Shell gadget. This device is a throwable sticky grenade, similar to a proximity mine. Once deployed, the bomb will sit waiting for an enemy to wonder into its proximity. Once it does, a timer will start ticking before exploding and annihilating anyone in its vicinity. These can be particularly tricky if you pair them with either the Barbed Wire or Deployable Shield.
As for her weapons, she comes wielding the M870 Shotgun and UZK50Gi submachine gun. The UZK50Gi is a brand new weapon, custom made by the Siege team. Her sidearm options are the 1911 TACOPS pistol or C-75 Auto machine pistol.
Thorn will be available on the Premium track of the Battle Pass at launch and unlockable for all other players two weeks later.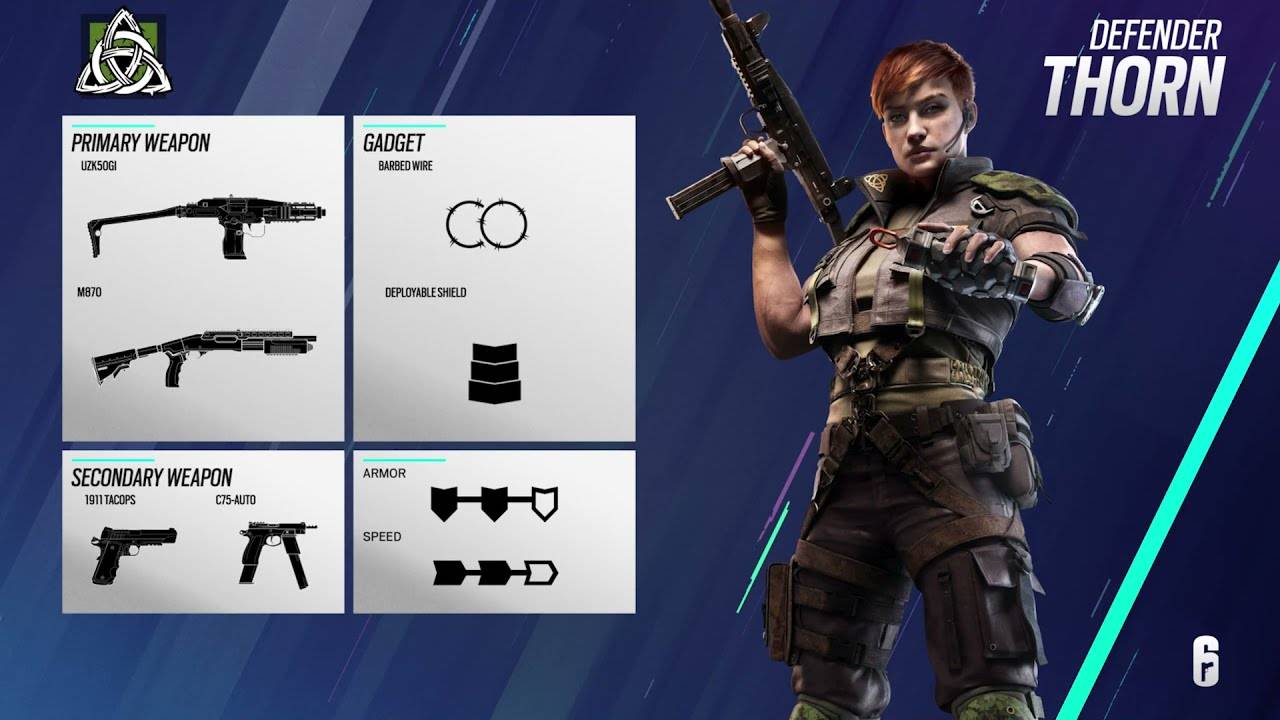 The UZK50Gi is a brand new weapon, custom made by the Siege team and exclusive to the new Operator Thorn. This thing "rips" according to the team as it comes loaded with 50-caliber rounds for lots of destructive power that tears through walls, roofs and floors.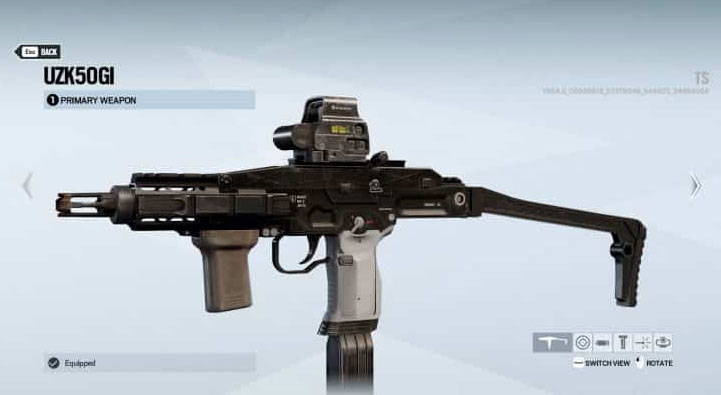 Outback is getting a rework and it looks positively beautiful!
Major changes include full reworks of the garage/restaurant/motel as well as optimisation for almost all areas of the map to give better flow and cleaner navigation.
In particular, the Garage has been reduced in size with more cover and windows added in to make it a more viable place for Defenders.
Upstairs, there is a new exterior breakable wall close to the party room and Office bomb site.
Downstairs, the restaurant has been split beneath the shark to break up some big sight lines.
The Motel's outdoor terrace has now been enclosed and is accessible via an exterior double door. Not only that, but the rooms and bathrooms have been simplified for more clearer and intense engagements.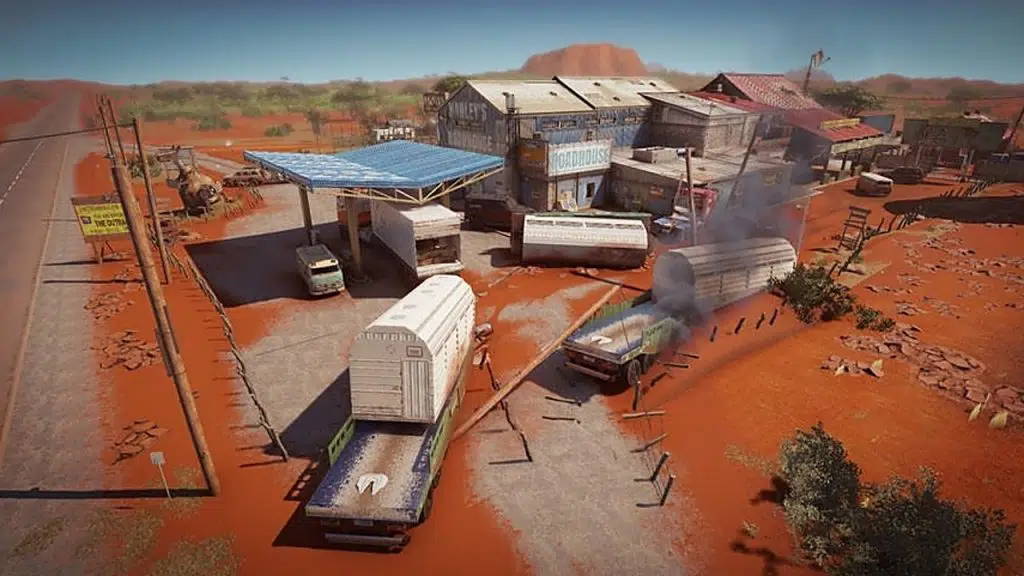 Camera Gadgets Rule Change
Cameras are getting a new unified rule regarding outside placement. They will all only last a few seconds outside before disconnecting. This gives Attackers more clearance to approach the building.
Finally, a Streamer Mode is coming to Siege! Those who are subject to Stream Sniping will no longer have to worry about being targetted by viewers trying to grief in games
How will it work? Here's the options available:
Appear as Nickname: This will allow our players to create and use a custom temporary display name to be used directly in-game without losing their legacy name. These will not be cross-linked and can be changed at any time, which will add more friction to malicious players' process of griefing.
Appear as "You": Both your legacy and alternative generated names can be a primary indicator used by malicious players to follow you from match to match. To reduce any collateral effects, this option will replace the player's name on their screen with "You" so that somebody viewing their livestream, for example, cannot determine their displayed username.
Hide Other Players: The use of surrounding information is also part of the problem and can contribute to the identification of a specific match. To alleviate this, this option generates pseudonyms for all usernames on the streamer's screen in a match session except their own. This applies to both teammates and opponents in the match.
Account Identity Privacy: Additionally, we'll be testing an experimental iteration of account privacy settings to conceal the Ubisoft account name (with a randomly generated username) and profile avatar of users to protect their name on the platform. This will prevent stream snipers from using third-party tools to reveal streamer identities. Note: depending on the success of the test, this may not be available for public release.
To summarize, these first sets of privacy settings described above (including part of the account privacy settings) will be deployed initially on Rainbow Six Siege on PC via a soft-launch release to a limited audience during Season 4.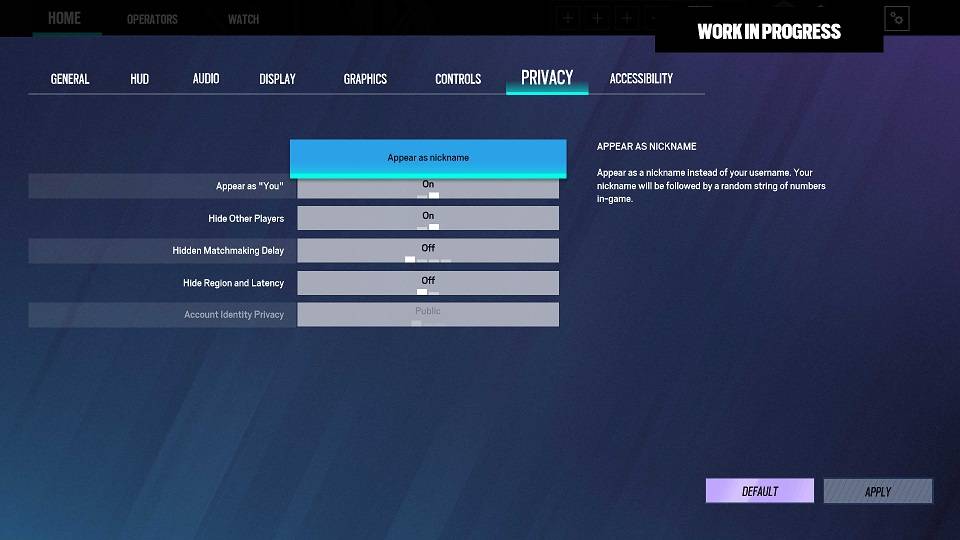 Elite Skin Customisation will finally be released in this new season as well as animated weapon skins.
Follow us for the latest updates!