Dying Light is one of the more unique concepts within gaming that's been released, and Techland, the studio behind the series has released the long awaited sequel to the original game.
Leading up to the release of Dying Light 2, there was a major emphasis on the amount of choices within the game and how you can shift the narrrative throughout.
We're going to run over whether you should side with the Peacekeepers or Survivors in Dying Light 2.
Should You Side With The Peacekeepers or Survivors in Dying Light 2

The Peacekeepers and Survivors are the two main factions within Dying Light 2, and let's just say, they aren't on the best terms as of now.
At a certain point within the game, you're going to be able to unlock certian buildings such as Water Towers or Electrical buildings that you're able to turn on.
Doing so will prompt you with a screen where you can decide what faction gets to control this building, and furthermore, the territory.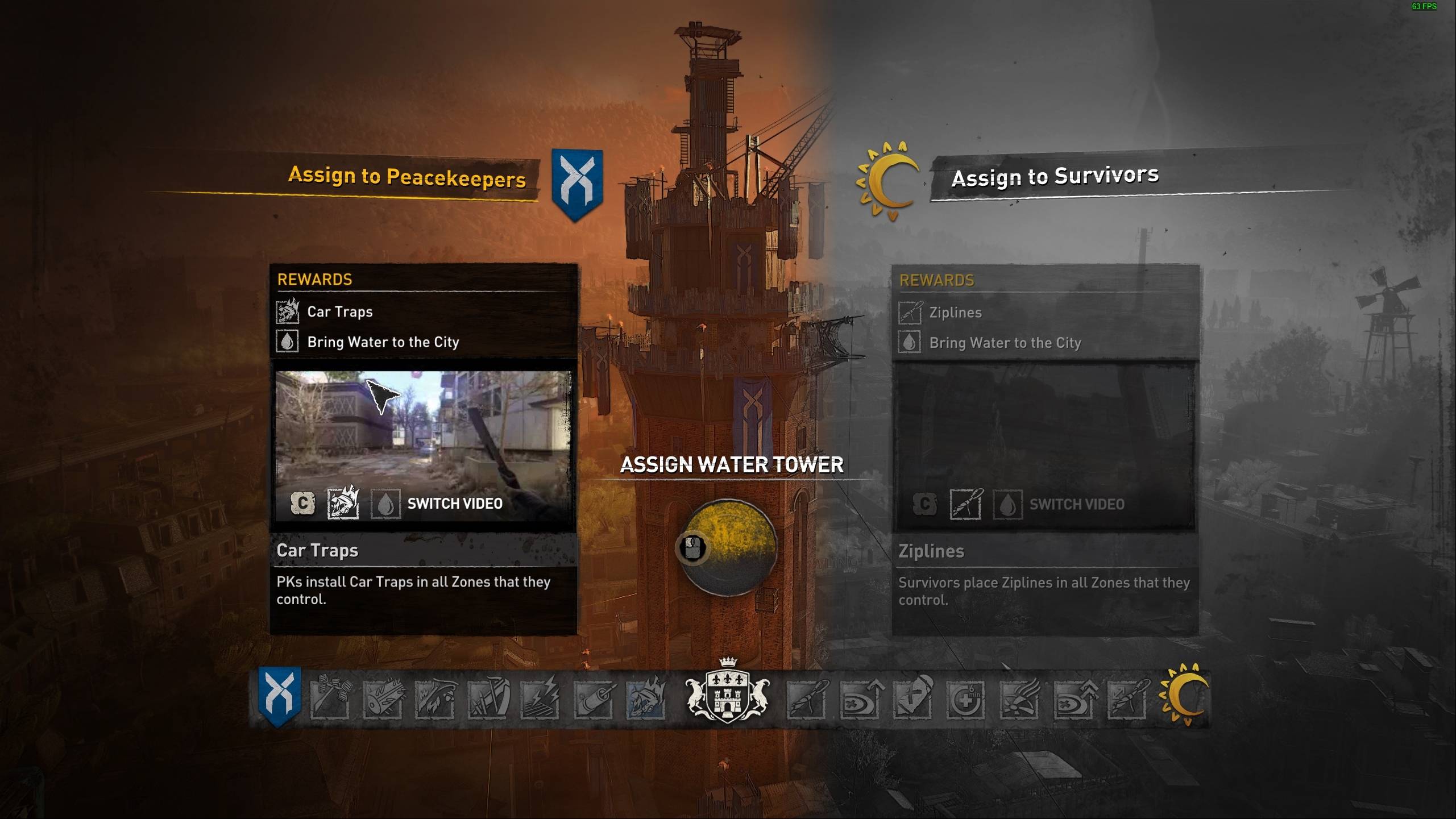 In short, giving the buildings to the Peacekeepers will affect how the city is layed out in terms of traps and other weapons that you can use against zombies.
While on the flipside, the Survivors are going to be more parkour based, with items such as Ziplines and Airvents being added in certain spots.
So, the choice is up to you, and we recommend doing a bit of both, as both factions have some valuable choices.