Just when you think you've seen everything in Fortnite, the folks at Epic Games find something else to add that'll keep players on their toes. If recent leaks from well-regarded sources are on the money, we could be seeing a new vehicle type added soon: tanks.
Yep, we could soon be hopping into armored vehicles to put a whole new twist on the battle royale genre. Let's run down everything we know about Fortnite tanks and why some expect them to show up in-game soon.
What Leaks Have Unveiled About Tanks In Fortnite
The best intel on tanks comes courtesy of well-regarded Fortnite scooper HYPEX. On Feb. 1, HYPEX tweeted out a picture of a "Tank vehicle codenamed 'TreadVehicle', saying it had a driver seat and passenger seat. A later tweet noted that there would be a "turret vehicle next season". It also noted that Epic was working on mods that attach to vehicles, guessing that those could be armor.

This suggests that you'll be able to drive the new vehicle and potentially have a teammate man the turret. Cool in and of itself, but you'll also notice there's an even more prominent feature of these tanks…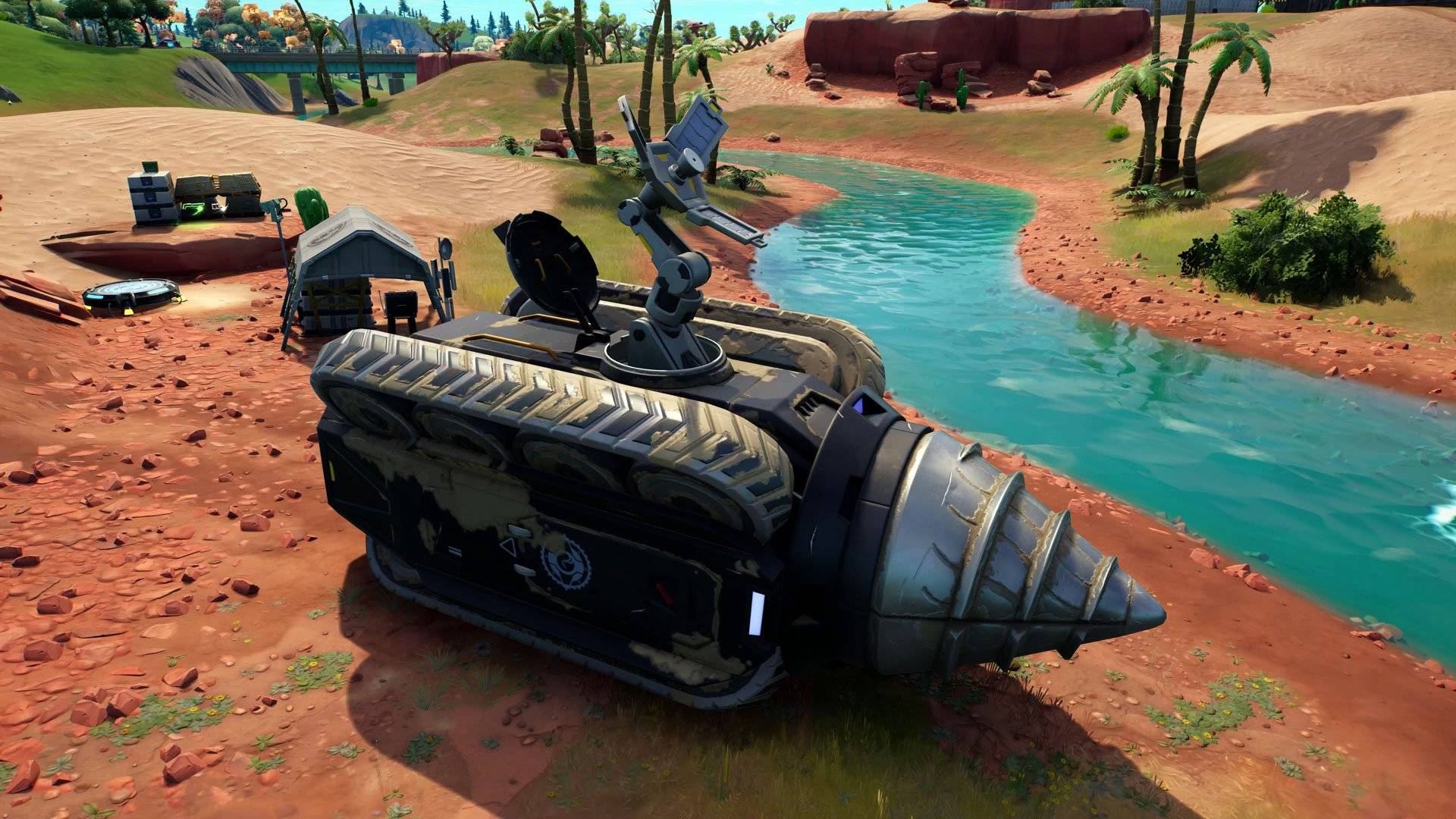 Why The Tanks Have Drills
Unlike, say, real life tanks, the supposed Fortnite tanks have huge drills, not unlike the vehicle The Underminer drives at the end of The Incredibles. What gives?
The answer might be in the current status quo of the Fortnite narrative. As GGRecon reminds us, the Imagined Order — better known as just the IO — has been holed up in caverns between Artemis (the current map) and Apollo (the map from the game's launch up until the end of Chapter 2). They've been making jaunts up to the surface in drill-fronted vehicles, the remnants of which can be found in various places around the map.
It's likely that Fortnite tanks will be driveable versions of the IO drillers. HYPEX believes it could be part of a war between the IO and the Seven, which would be a cool and logical continuation of the game's story.
Will Fortnite Tanks Have Weapons?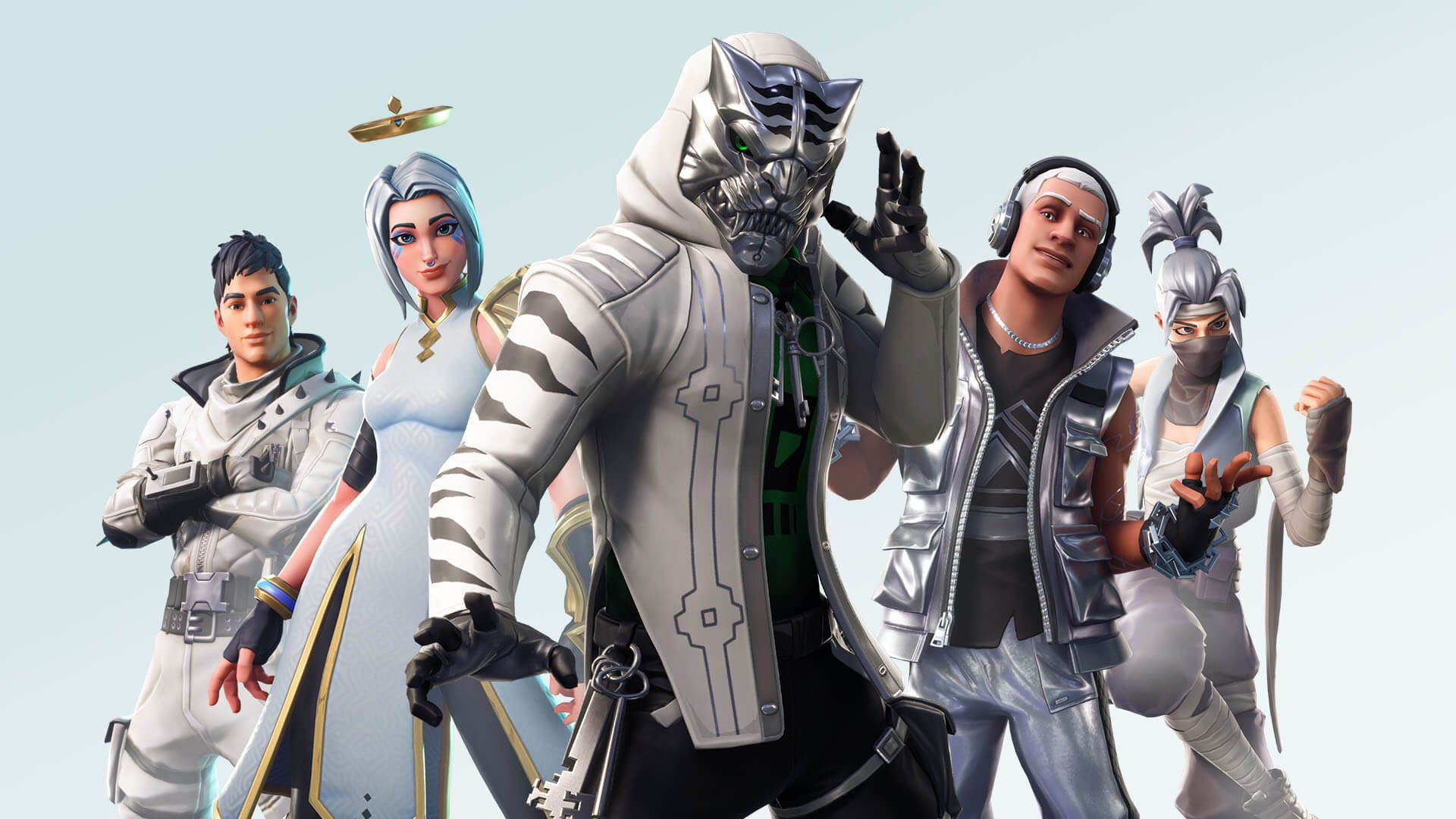 This isn't 100% clear, as it's possible that the turreted vehicle and the TreadVehicle are actually two different things. Some of the speculation has centered around the drill being used on opposing players' structures, which would make sense. Or perhaps you'll be able to tunnel underground, though it's hard to imagine exactly how that mechanic would work.
Several commenters on HYPEX's original tweet thread seem like they'd be perfectly happy if they can just run other players over with the tank, and it's hard to disagree that it would be fun if that's the main way to use it in battle.
Could There Be Downsides To Tanks In Fortnite?
You'd like to think not, but one of the common reactions to the tank leaks has been "wait, not mechs again!" In case you missed them, large, armored mechs were added to Fortnite in 2019. Even though they were pure wish fulfillment in many ways, they soon became the object of scorn among the player community for simply being too powerful.
The vaulting of the B.R.U.T.E. — as the mechs were known in-game — was quite possibly the most applauded removal in Fortnite history. That being the case, you'd expect that the devs have learned their lesson, and that the tanks will be as balanced as possible to prevent an unpleasant case of deja vu.
Will Fortnite Tanks Be A Crossover Event?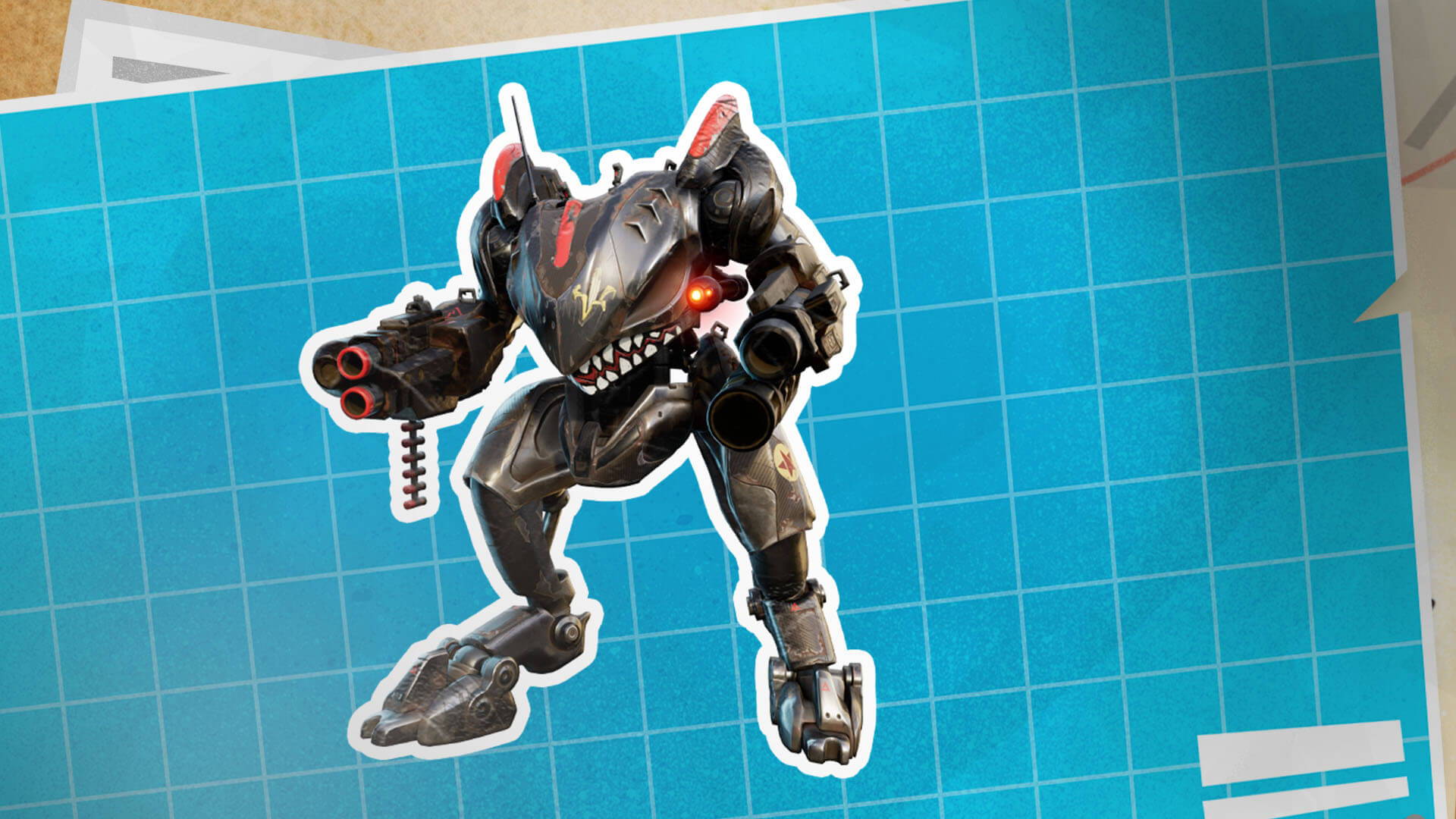 Put this in the "possible but unlikely" category. Prominent Fortnite leaker Shiina was the first to bring word of a collab with the Uncharted movie that hits theaters on Feb. 18. There are tanks in the Uncharted games that the movie is based on, certainly. Given the cartoony nature of the drillers, however, the best guess is that tanks won't be part of what the Tom-Holland-starring crossover adds to Fortnite.
When Might Tanks Arrive In Fortnite?
Patience, grasshopper. If tanks are indeed on the way, they could show up before the end of Chapter 3 Season 1. But the wait could just as easily be longer, maybe early in Season 2. Either way, this is one leak we're hoping will prove true, because we're ready to grab the controls and traverse the map on treads as soon as possible
Article author: Nick Tylwalk is a longtime writer and editor who wants everyone to remember that mobile games are games too. He's also a fitted hat aficionado, and a racing and combat sports enthusiast. Follow him on Twitter @Nick_Tylwalk.