A new map is coming to Valorant soon, and players are digging through the game looking for information.
With Act 2 coming up in the next few weeks, fans are excited for the future of Valorant.
While the map – likely called Canyon – probably won't arrive until Act 3, plenty of hints as to its setting and details have been unearthed within Riot's competitive shooter.
Here's everything that's been discovered about Valorant's new map so far.
Luckily, we have more to go on here. New maps have arrived pretty consistently in Valorant. Each Episode, a new map has been added in the very last Act, which is Act 3. This should start on November 3. Act 1 is expected to go until September 9, then Act 2 should last until November 3.
Valorant players currently have more information on a new map than they do a new Agent. This is interesting given we're way more likely to get a new Agent before Canyon hits the game. It seems like Riot is trying hard to keep details on the down-low with upcoming Acts this time.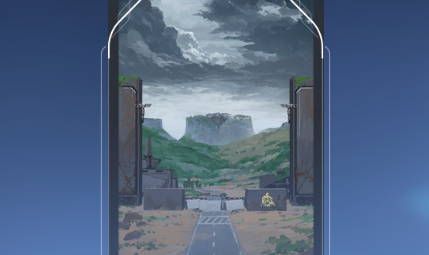 Dataminers like floxay have shared on Twitter a potential new map titled Canyon in the game's files. Despite no other information being directly included with the title, some fans have created a narrative that the new map is part of Australia, where Valorant's animal-empowered agent Skye is from.
This isn't too much of a stretch -- other maps include places Agents knew before the Radianite craze. Cypher, a Moroccan agent, refers to Bind as taking place in his city. Viper, Reyna, and Raze talk about specific maps as well. Plus, almost every Agent has been from a new area of the world. It would make sense that the maps would be scattered across the globe too.
It's no secret that developer Riot Games likes to drop hints about upcoming maps and Agents far earlier than they're released. Often, this comes through the Battlepass calling cards and even some details on current maps.
This thought process has led many to believe that Canyon has already been featured on the Battlepass. One of the calling cards titled Testing Grounds has what looks to be another map on it. The Year One Anthem video also included imagery that looks very similar to Testing Grounds, and the two-sided layout looks like it could easily play host to a competitive map. The area also looks as though it has both sandy grassy regions, which matches up with the Testing Grounds card.
The image captured from the Year One Anthem video features a giant building in the center. It would make sense for the Testing Grounds card to show the viewpoint of someone within this complex, further connecting the two.
Some players think that these in-game art teases point towards the map being in Venezuela, and there have been real-life photographs shared that match up with potential art for the map. That contradicts the Skye theory, but the pictures and the Testing Grounds calling card are almost identical — it's pretty hard evidence to ignore.
The Night Market Has Secrets
While some players have been keeping their eyes on the Battlepass for news, others have been looking elsewhere. ValorantHubb, a Twitter account dedicated to Valorant news, lore, and esports, mentioned the Night Market images.
In July, Valorant hosted a new Night Market in which players could get discounted skins. Different regions had slightly different images for the event, but they all shared a distinct, leafy flora.
The plants shown don't quite match up with the Battlepass' artwork, but it's hard to say when the art styles are completely different and we haven't seen closeups in the Battlepass and videos.
🔻Night Market Map Tease?🔻

This flora doesn't quite resemble what we see on Breeze, which would be the assumption given the abundance. They look more fern-like.

-The Kingdom architecture is built into the land, which is not the case on Breeze.

Just a thought!

| #VALORANT pic.twitter.com/U1kDpiMRVi

— Cynprel (@cynprel) July 29, 2021
Follow us for the latest updates!