Valorant's next major update is a ways out, but players should stay frosty. That's because there's one icy activity players can look forward to very soon: Valorant's Christmas 2021 event.
Here's everything we know about the event, what it could look like this year, and when it could be released.
There is currently no set time frame for Valorant's 2021 Christmas event. However, we can make a pretty good estimate as to when it will happen. First, there's the timeline from last year: December 15 through December 29. The dates Riot puts out its Snowdown Showdown event for League of Legends has varied by quite a few days each year, and this could also be the case for Valorant. Updates typically go live on Tuesdays, so based on all of this information, we could see the Christmas event start up as soon as December 14, or potentially later in that same week. It could also start sooner, given that December started halfway through a week this year.

Last year, the jovial-spirited core of Valorant's Christmas event was the Snowball Fight game mode. This took place on a winter-themed version of the Icebox map. The mode saw teams of five duke it out using a modified version of Brimstone's grenade launcher that shot, you guessed it, snowballs.
Games lasted for five minutes, and the first team to reach 50 kills overall won. In addition, there were gift boxes littered across the map that contained power-ups like ice-skates, increased snowball size, ricocheting shots, and more. Die, and you'd drop the power-up you we're currently carrying.
Snowball Fight was a lighthearted and fun game mode. You were able to shoot fairly accurately while moving, unlike in the base game. Playing one game of Snowball Fight last year also earned you the Snowbro gunbuddy, which is a little snowman inside a snowglobe.
This year, Snowball Fight will most likely return. It was thrown into game mode rotation back in May, making appearances every few patch cycles. It will probably stick around for the entire event this year.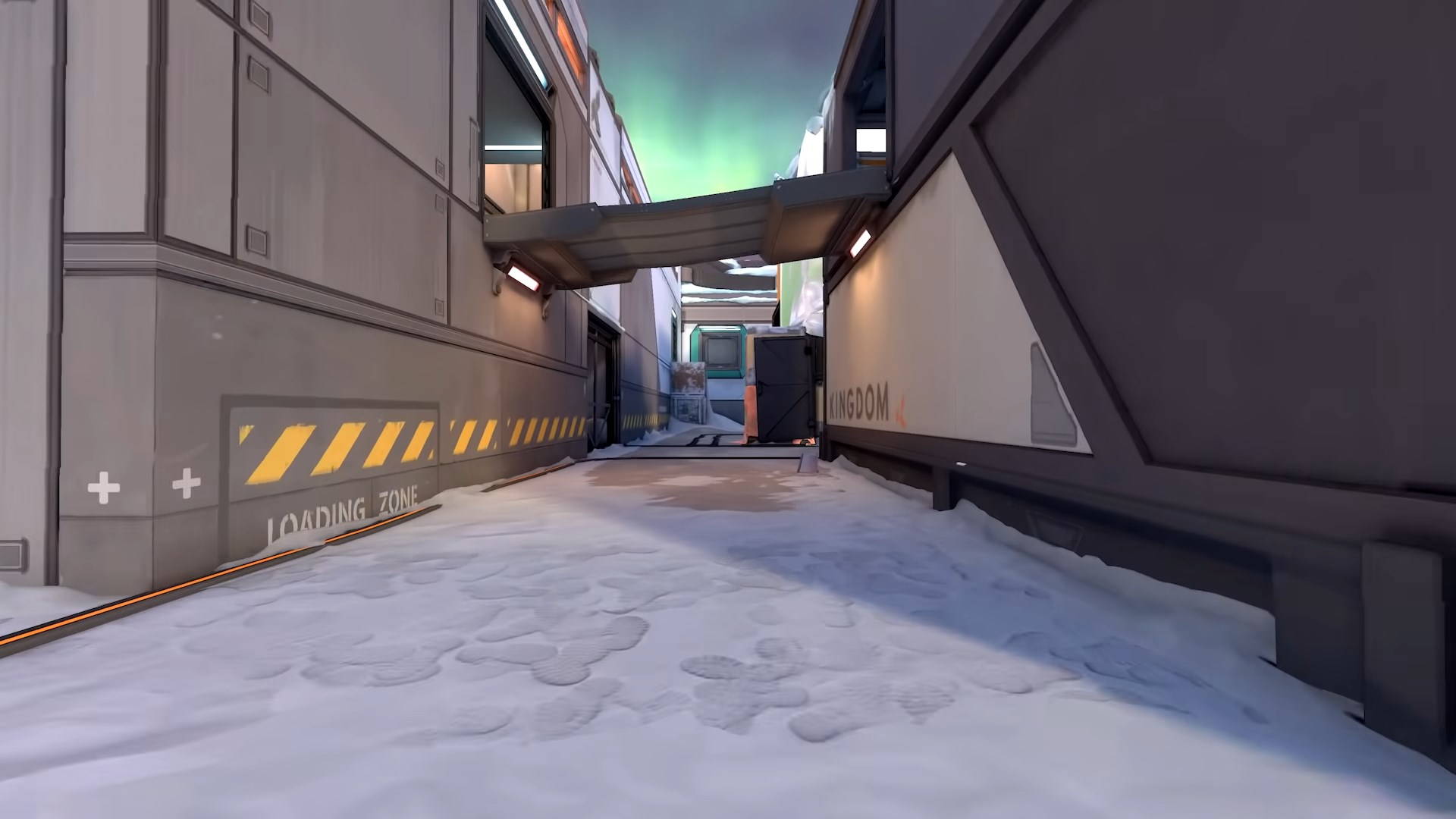 Will We Get A New Game Mode?

As game modes go, Snowball Fight was relatively simple and didn't take advantage of any of the agent's abilities. As such, there's a solid chance we'll see a new game mode for this winter period. Sadly, there are no details available at all on what to expect here, but it won't stop us from theorizing. One exciting alternative could see a team of five take on a single player who has some sort of holiday-themed buff applied to them.
Given that the game has only been out for a year and a half, there isn't a precedent set yet for what these events will look like. However, we can turn to Riot's other long-running game League of Legends for some clues. League has had a few iterations of its holiday event Snowdown Showdown over the years, but the last few iterations have been rocky. Riot skipped the event in 2020 altogether for undisclosed reasons.
Rumors suggested that major technical changes made it near impossible to integrate the aging event into League's updated game engine. Valorant hasn't had any such overhauls in its short lifespan, so the Snowball Fight mode should still be compatible. The team also just finished a big update with the release of Episode 3 Act 3, giving them space to work on the event. With all this in mind, it's not completely unreasonable to suspect that a new holiday game mode is in the works.

New Valorant Christmas Weapon Skins And Charms

Of course, the main dish of any good Valorant event is a bundle of skins, charms, and collectibles. Last year, Riot released some very impressive gun skins in the Winter Wunderland collection. These were time-sensitive and changed their appearance depending on the time of day of the game you were in. The guns featured a charming, snow-covered village during the day and gave the houses warm lights at night.
Most impressive of all, they acted as a sort of snowglobe. As you moved your mouse around and caused your gun to sway, the image of the village stayed completely still. The gun's outline served as a sort of looking glass on whatever part of the image was in front of you. Distracting during a competitive game, but they looked absolutely stunning while in use.
This year, there's a high likelihood that we'll see more winter-themed guns added to the game. The entire Winter Wunderland collection from last year will most likely be available throughout the event in addition to the new collection. There will probably be a new gunbuddy charm as well, potentially tied to participation in Snowball Fight or another game mode or challenge.
Will The Night Market Return?

Valorant's first Christmas event introduced the popular Night Market. The Night Market is basically a temporary sale, where a random selection of six weapon skins is presented to the player at a steep discount.
It was a popular addition, so much so that it became a bimonthly event. The last one took place from September 29 through October 12. The event didn't take place in November, potentially signalling that it will happen sometime in December — just in time for the Christmas event.