Warzone is gearing up to release it's second version of their game, with Modern Warfare 2 and Warzone 2 on the horizon, Activision has announced what appears to be the last esports event.
The World Series of Warzone is happening once again, and this time around it'll be a $600,000 purse for players to duke it out for.
Here's all we know!
World Series of Warzone: Start Dates

If you haven't been following previous events, it works a bit similar to other esports event in terms of there's going to be open qualifiers for everyone in the NA/EU regions.
Beginning on August 12, players can load into the new playlist and try and qualify for three days until it concludes on August 15th, 2022.
Once this inital stage is finalized, the top 40 trios will than battle it out beginng on August 20th, to see which 20 trios will earn their spots in the finals against 20 invited trios.
The Grand Finals will start on September 6th for NA and September 7th for EU.

World Series of Warzone: Prize Pool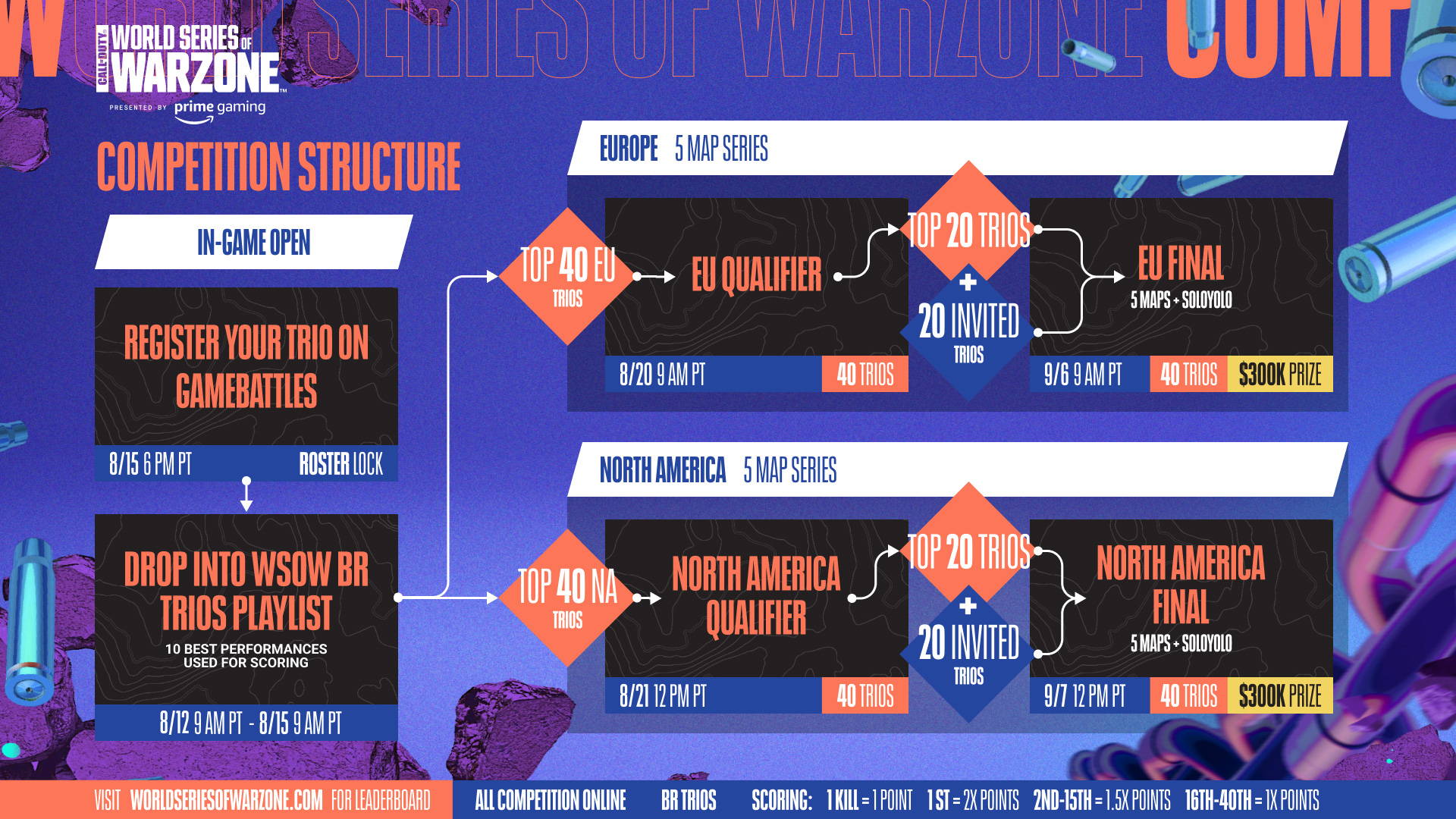 As noted above, there's going to be a grand total of $600,000 purse for players to duke it out for, with $300,000 being allocated for each region!
No details have been shared in terms of prize pool distribution, so we'll be sure to update this when it becomes announced.
World Series of Warzone: Players and Captains